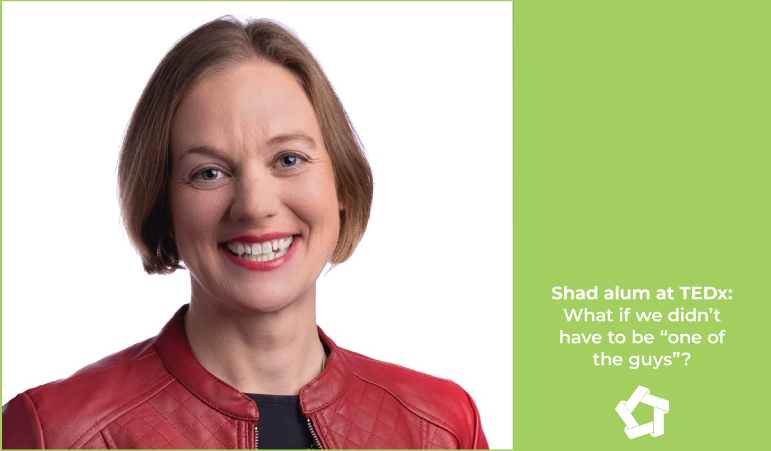 Shad alum at TEDx: What if we didn't have to be "one of the guys"?
| June 23, 2023
Shad Stories
Categories:
As a kid, Emily Nichols wasn't thinking about being "one of the guys". Growing up on a family farm meant everybody pitched in – there was no indication that certain jobs were only for boys.
This early experience informed her TEDx talk, delivered recently at McMaster University. She challenged the audience to imagine a gender-equal world, asking them, "What does my gender have to do with my job? I never asked to be a 'woman in engineering'. I just wanted to be an engineer."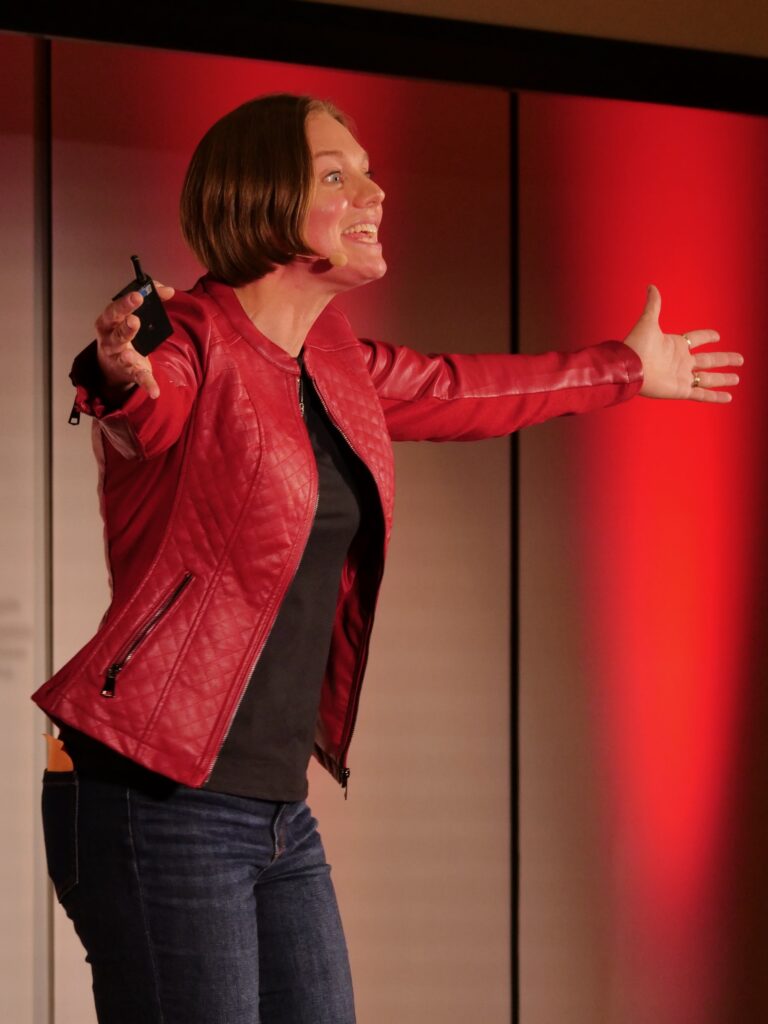 Unlike many engineers, Emily didn't have a family member in the profession. She turned her attention to engineering during her time at Shad Carleton in 1997. Juan Salinas, Program Director (PD), was a civil engineering professor at the university, and he introduced the Shad participants to engineering and the important role it played in society as "the invisible profession".
Juan also advocated strongly for inclusivity and equal opportunity. "He was adamant about us not forming cliques. One of his sayings was: 'Not two. Fifty-two.' There were fifty-two of us, and he wanted us to include everybody in everything." This outlook, coupled with the balanced representation within the program, helped shape Emily's view of STEAM fields and what they could look like.
She went on to study Engineering Systems and Computing at the University of Guelph, one of just four women in that subset of the engineering program. Though gains had been made to increase the number of women in STEAM fields, there were still many programs that had yet to see the benefits of the recruitment efforts. Many of these deficits in gender representation remain today.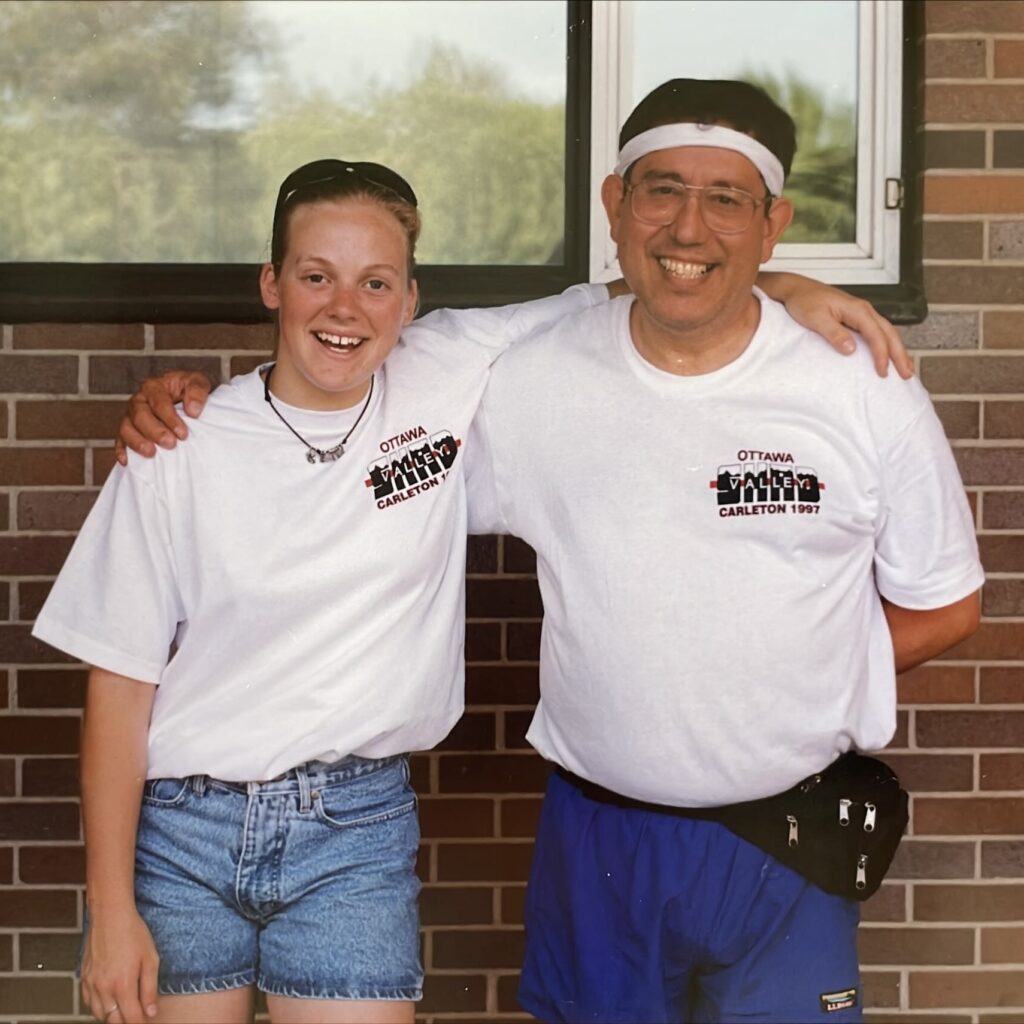 For her first role in the field, Emily worked for Quaker Oats in Peterborough as a Process Improvement Engineer. She loved the work because she was not only making processes more efficient and reducing waste, but also because everyone eats breakfast, so it gave her a lot to talk about with people she met. "Everyone has an opinion on breakfast – they would ask me questions like 'Why does instant oatmeal only have eight packets in it? I eat two a day and the box runs out before Friday!'"
In her early career, Emily was eager to fit in, and willing to fly under the radar to do so. She expected equal treatment, and for the most part, got it. But over the years she started to notice she was sometimes left out of social situations at work – important bonding experiences that can lead to project assignments and advancement. "It seemed like I'd have to take up golf to move up the ladder", she says. "Life's too short to take up a time-consuming sport you don't like. I was busy rowing, rollerblading, and teaching fitness."
She also noticed how women were overlooked when it came to fit and function of personal protective equipment, and even company uniforms and swag. "Women are not scaled-down men. Ordering a men's small is not sufficient."
In Emily's mind, these types of omissions are, in part, why women feel excluded and are less likely to pursue or remain in jobs that have historically been performed by men. And this is not simply a matter of optics. A lack of diverse perspectives can have significant consequences, like products that have been designed and tested without consideration for all those who might use them. "The primary responsibility of an engineer is public safety, it's the number one pledge of the profession. It takes a diverse set of perspectives to meet that mission."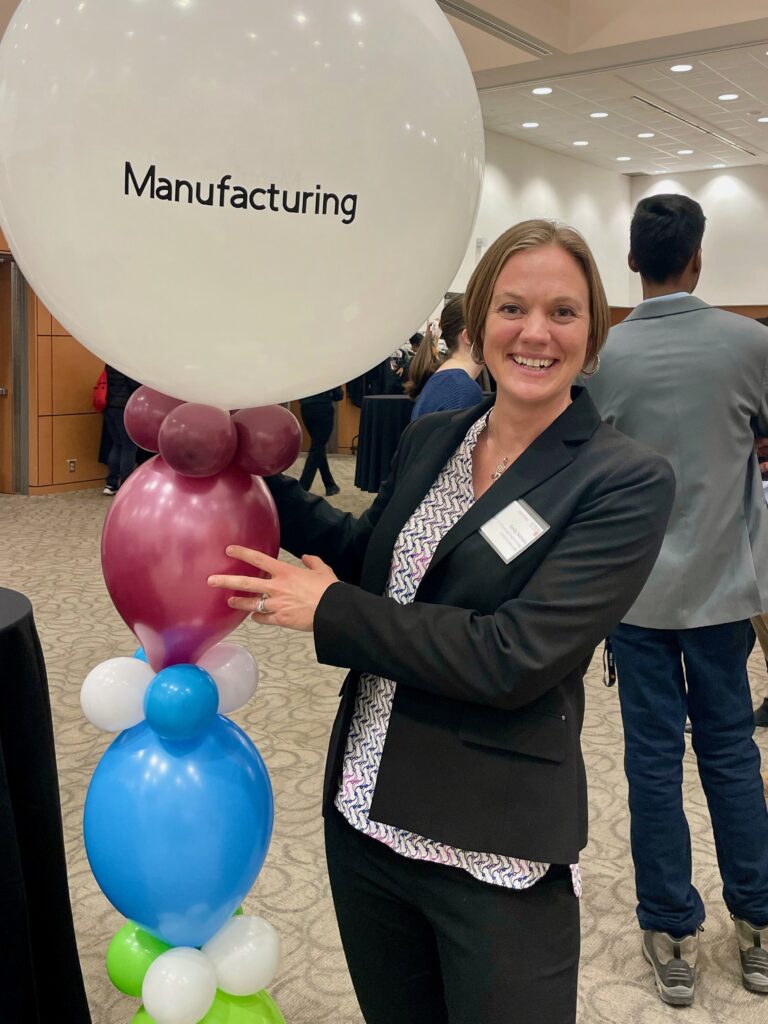 What is needed to resolve these issues is more women in fields like engineering, and yet they make up only 13% of engineering professionals in Canada. The current environment is not conducive to improving this number – according to the Ontario Society for Professional Engineers, 1 in 4 women experience bullying or harassment in engineering workplaces, and 1 in 3 is being paid less than their male counterparts.
Rather than just lament the problem, Emily is working to correct it. Her TEDx talk challenges us to consider what a truly gender-equal world would look like and how we can all contribute, one "more thoughtful word choice" at a time. Emily offers customized talks and discussion sessions to organizations that want to bring the conversation in-house. "Words shape our world."
Emily believes programs like Shad also play an integral role in helping to foster an environment where women feel they belong in STEAM by welcoming everyone to act as part of the solution to the problems we face. Emily credits Shad with providing her with the confidence to take a risk and speak on a global platform about the power of language to create a more equal society.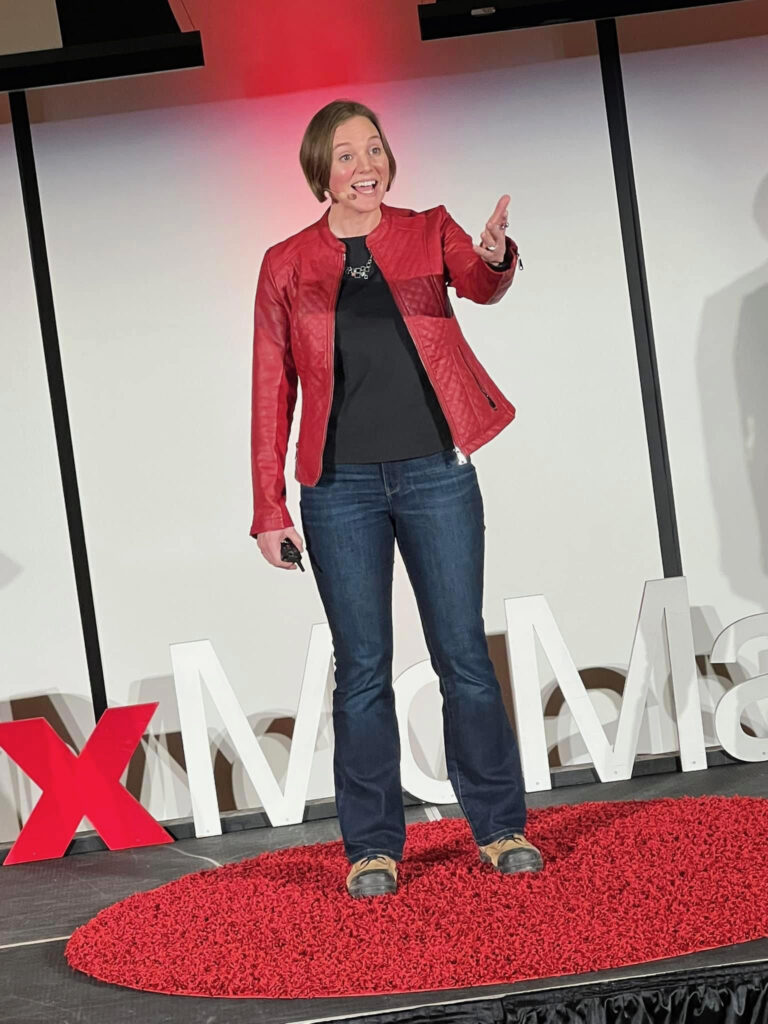 This integrates nicely into Emily's mission delivering "Human Skills for Technical People" through her corporate speaking engagements and workshops. Her programs support organizations that want to equip their technical teams with human skills, so they can be better problem solvers, team players, and leaders.
"Shad made me more confident to pursue big things. Our PD gave us a ton of latitude – one of his mantras was that we could do pretty much anything if it was 'legal, safe, and cheap!'. In those four short weeks, I think we ran 14 businesses, organized several events, created oodles of art, music, and performance, took up running in the morning, gave presentations, and produced a month book to capture all the memories. And that was in our 'spare' time!! It was a month of unbridled creativity, excitement, learning and camaraderie."