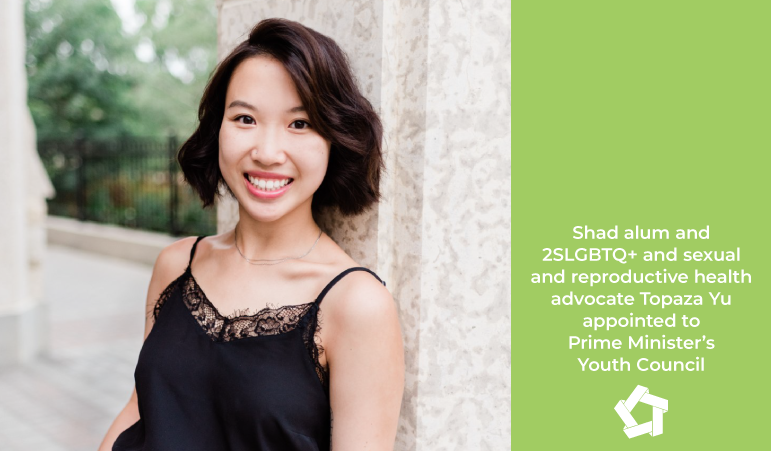 Shad alum and 2SLGBTQ+ and sexual and reproductive health advocate Topaza Yu appointed to Prime Minister's Youth Council
| January 5, 2022
Shad Stories
Categories:
From earning #RisingYouth grants for community initiatives to winning the RBC BreakOUTaward for her work in gender, reproductive health and 2SLGBTQ+ issues, Shad2018 Topaza Yu's advocacy work has undoubtedly made a mark in her home province.
As one of 10 new members joining the Prime Minister's Youth Council in 2021—and the only one hailing from Saskatoon, Saskatchewan—Topaza's efforts in youth empowerment and sexual and reproductive health and rights will only continue to be amplified on a national level.
"Throughout the years, I've had the privilege to learn from the folks in Saskatoon," says Topaza, who is currently in her fourth year of Kinesiology at the University of Saskatchewan. "I look forward to being able to further amplify and advocate for the issues that folks here have flagged to me."
The Prime Minister's Youth Council is made up of youth from across Canada who bring important issues and discussions to the Prime Minister and other members of government.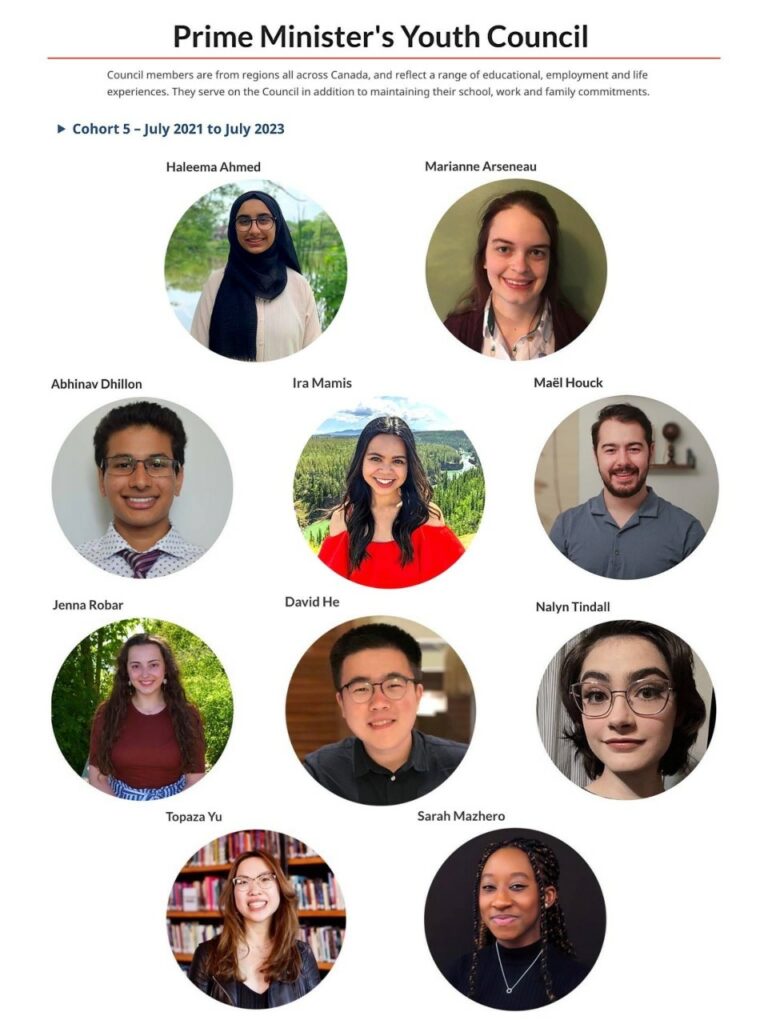 Shad alumni involved in former cohorts of the youth council include Shad2016 Molly French, 2011 Simone Cavanaugh, and Shad2009 Alex Bouchard. Over 20,000 applications for the council have been received to date.
While seeking out opportunities in public policy was never a priority for Topaza, her desire to shed light on stigmas and injustice in the healthcare system naturally led her to press for change and apply to the council.
"I'm very excited to continue advocating for sexual reproductive health and rights and any other pressing issues that matter most to youth," says Topaza. "I want to continue to push forward in eliminating the men who have sex with other men blood ban and advocate for universal access to no-cost contraception for youths in Canada."
Topaza is also breaking barriers as a member of Action Canada for Sexual Health and Right's National Youth Advisory Board. The group conducts committee-based research, policy work, and runs sexual health and rights campaigns.
"It's not only about physical health. The right to healthy and respectful relationships, understanding how to set boundaries, health services that are inclusive and accessible and being able to receive timely support and services are also really important."
View this post on Instagram
Her interest in health and kinesiology was first piqued in high school during a health studies class.
"In kinesiology we don't talk a lot about public policy. We talk a lot about making physical activity more accessible to the general public. There's definitely some parallels and intersections between the two," says Topaza. "It's been exciting to apply the things I learned from my academic life on the council and vice versa."
Around the same time she was discovering an interest in kinesiology, Topaza was also exploring new paths by applying to Shad.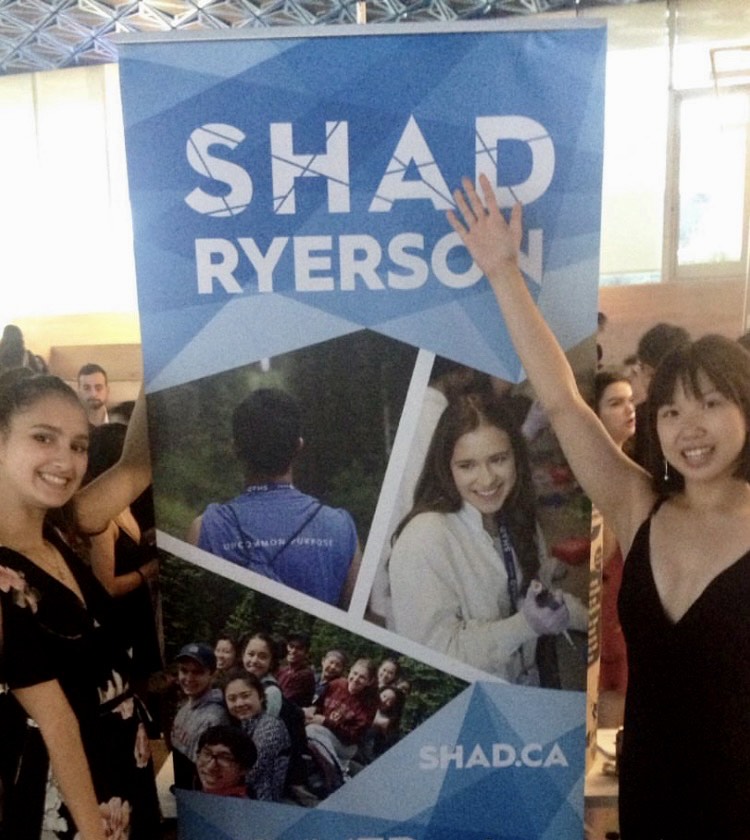 "I actually didn't get in the first time," Topaza laughs. "I got waitlisted."
But another application and a long-awaited acceptance later, she travelled outside of her province and learned many lessons during a month at Shad that she still leans on to this day.
"I remember being inspired by the amount of creativity and innovation that many of our keynote speakers, facilitators and Shad staff had that taught me not to be afraid to step out of my comfort zone," says Topaza. "If there isn't someone who looks like you doing what you would like to do, you can most definitely be that first person to inspire other folks to trail blaze their own path."
Topaza will remain on the Prime Minister's Youth Council until 2023 and hopes to continue working in youth empowerment and reproductive health and rights after she graduates university.
Through securing grants and running advocacy campaigns, she's also found a passion for entrepreneurship—something she wants to explore in the future.
"I never explicitly thought I was an entrepreneur doing those things, but I've definitely employed skills from Shad workshops on to those initiatives. It's interesting to look back and see the parallels. I was doing what an entrepreneur would do but just under a different title or different label."
For youth looking for similar opportunities to have their voices heard, Topaza recommends taking a leap of faith and not looking back.
"The worst thing that can happen when you apply for anything is to get a no…," says Topaza. "Besides the Prime Minister's Youth Council, there are many ways to be involved in issues that you are passionate about. Whether that's on the micro level volunteering for a one-day event or on a macro level where you start your own initiative… I would say the sky is the limit."