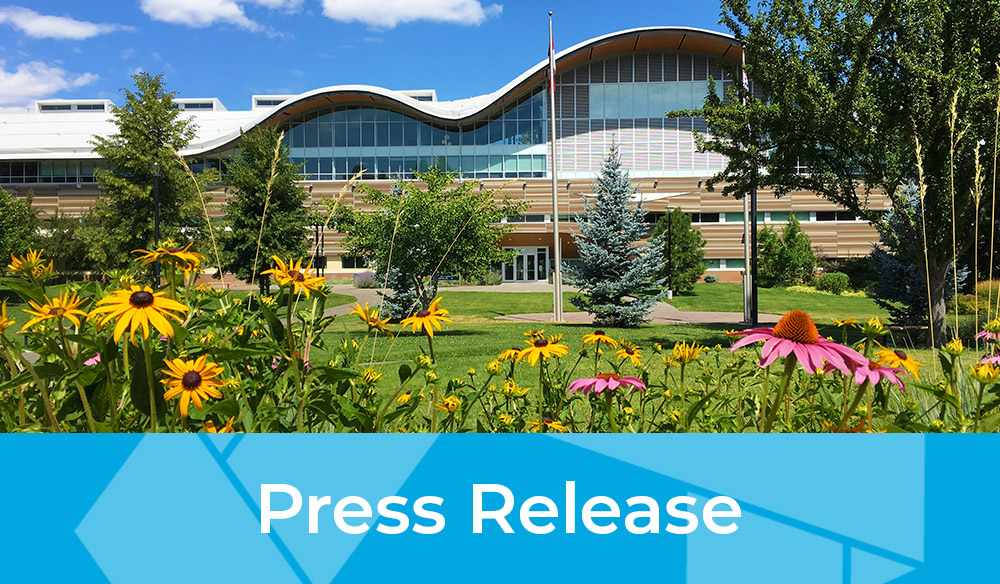 TRU joins Shad program for young leaders
| January 26, 2023
Press Releases
Categories:
KAMLOOPS, BC – Thompson Rivers University (TRU) has partnered with Shad Canada to give high school students a unique experience that draws on university resources.
Shad is an educational opportunity for high school students offered at university campuses across Canada that has been running STEAM (science, technology, engineering, arts and mathematics) programs since 1981.
As a Shad campus, TRU is running Shad's STEAM and entrepreneurship program for Grades 10 and 11 students over a 27-day period in July 2023. The agreement with TRU is for five years, with the possibility of extending it further.
The program attracts some of the brightest students from around the country – community-minded leaders who want to make a real social impact. Shad has partnerships with 22 campuses and a network of more than 20,000 program graduates.
"This partnership between TRU and Shad Canada will create amazing opportunities for more than 40 exceptional students from across Canada to experience our part of the world and to learn more about the place that we call home," says Dr. Tom Dickinson, retired TRU science dean who is working with Shad as the program's first director at the university.
A central element of the Shad experience is for participants to work in small groups and design a solution for a real-world problem such as food security, water management and improving population well-being. Students are given the problem at the start of the program.
"Every summer, more than a thousand students come to Shad to discover new areas of study, access university level academics, business and community leaders, and reach new heights of personal development," says Tim Jackson, Shad chief executive officer.
"We are thrilled TRU has joined the Shad community to deliver a cutting-edge program that will help students make important decisions about their post-secondary pathway."
"Our activities will focus on the different components of livability in today's world, but we also want to get (students) hands-on experience with the history of this area, which has such a profound influence on our current community," says Dickinson.
Students have access to TRU mentors, including graduate students and faculty.
"TRU is excited to join Shad Canada in the delivery of a collaborative, hands-on learning opportunity for students from other provinces that will help youth take on social and economic challenges through the lens of STEAM," says Dean of Science Greg Anderson.
"This is a fabulous opportunity for both the student participants to learn and grow, and our university to enhance its reputation as a world class educational institution delivering impactful learning opportunities."
At the end of the program in late July, TRU is hosting a public open house so participants can share the results of their innovative thinking with a broader audience.
To learn more about Shad Canada, go to shad.ca.
–30–
Contact:
Tom Dickinson
Emeritus Professor of Biology, Thompson Rivers University 250-214-2425 | tdickinson@tru.ca
Jennifer Ross
Vice-President, Marketing, Communications and Recruitment, Shad Canada 226-751-3704 | jennifer@shad.ca
About Shad Canada
Shad provides programs for youth in Grades 10 and 11 who want to be changemakers. Delivered through a cutting-edge STEAM and entrepreneurship framework, students learn more about their passions and strengths, connect with high-impact peers across the country, are encouraged to take risks and solve tough problems and ultimately find their pathway to post-secondary. Shad is offered at 22 universities across Canada and has more than 20,000 alumni. There is a selection process in place for all Shad programs.