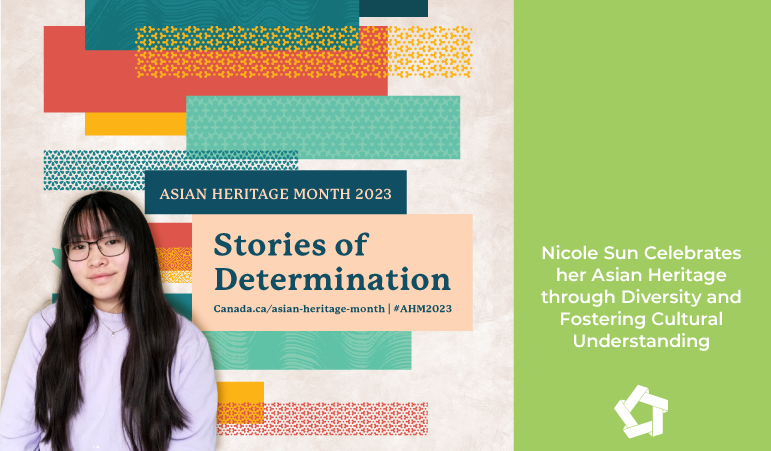 Nicole Sun Celebrates her Asian Heritage through Diversity and Fostering Cultural Understanding
| May 26, 2023
Shad Stories
Categories:
Nicole Sun, a Shad 2022 alum, has always been proud of her Asian heritage, and believes exposure to different cultures and traditions has the power to enrich and enlighten.
Yet, due to a lack of ethnic and racial diversity at the arts school she attends, she felt her peers might be missing opportunities to learn and grow from engaging with other cultures, which she knows is important for the creation of an inclusive social fabric.
"During the COVID pandemic, we saw a peak in anti-Asian hate crimes…and after talking to our school board's equity officer, I realized no one had ever done anything to honour or celebrate Asian Heritage Month."
So, she set out to change that in May of 2022.
Through a student advocacy group, Nicole organized an event to elevate Asian Heritage Month. She invited her Asian peers to share aspects of their heritage and culture through the arts. The project was inspired by events run at her school during COVID for Black History Month where videos were shown at assemblies. Nicole and a couple of her peers put together a video that highlighted educational information and history surrounding people of Asian descent.
"There isn't enough focus or understanding of the history of Asians in Canada, such as the slave trade (the exploitative use of people of Asian descent during the building of the Canadian Pacific Railway) and the Chinese head tax. So much of it is missing in our education system, so it's something events like mine can help to create awareness."
Because Nicole went to an arts school, she also wanted to showcase the work of her peers who were able to use their art to express their own experiences within their Asian heritage. "I had visual artists send me their work, I had dancers send me videos, as well as musicians. We really wanted to highlight the culture, as well as the diversity in our school".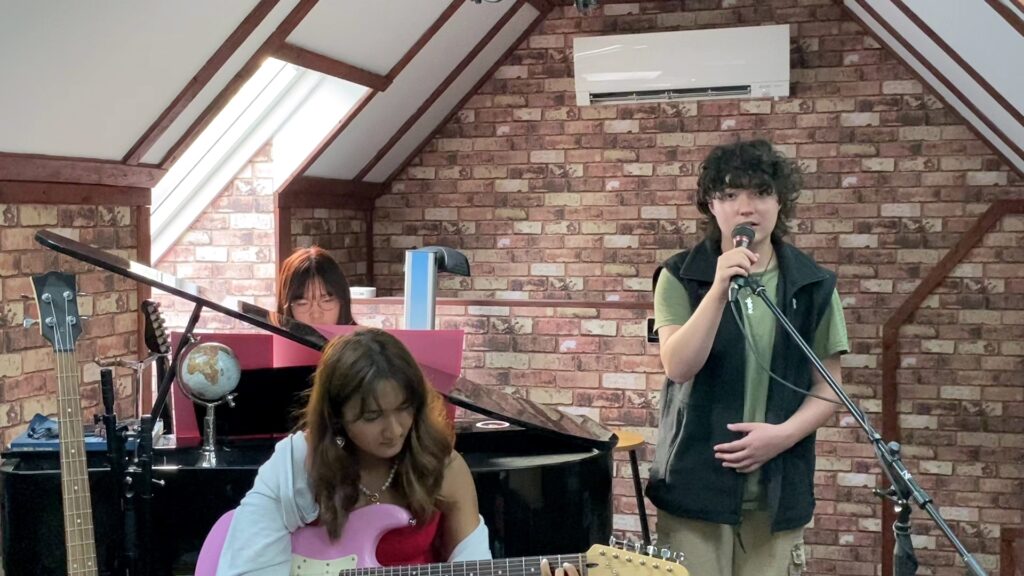 Knowing that food is a great way for people to express culture, the group also ran a cookbook fundraiser and bake sale.
"I had reached out to all the staff and students and asked them to share family recipes that pertain to their Asian culture, and I put together a digital cookbook that people could buy to fundraise. We also made some of the recipes and sold them at a bake sale to raise money for an organization called Project 1907 that focuses specifically on supporting Asian Canadian women, which is really important to me."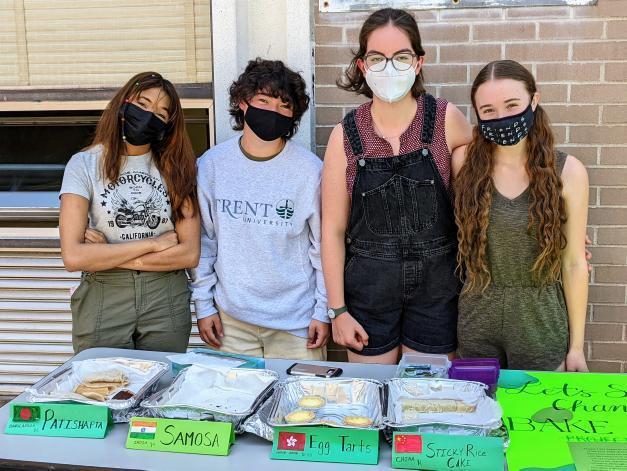 At Shad Laurentian, Nicole learned the power of forming connections to create a network of peers that acts as a helpful resource. "Shad was great, it was amazing, I am still in close contact with friends I made there. So much of it is developing this network of people that are so like-minded who you can reach out to and connect to as amazing resources."
Understanding the value of peer networks is what has helped to make her Asian Heritage initiatives a success, as Nicole was able to use the art contributions from her classmates to create a truly original, thoughtful event. This year, she plans to promote Asian Heritage with an in-person after school coffee house. She will set up an art gallery to showcase students' visual celebrations of their Asian heritage, followed by live music and dance performances that will allow students to share their Asian heritage in their own, unique way.
Nicole is grateful to Shad for how it contributed to her ability to pursue the initiatives she cares about and take action when she sees an opportunity to advance a valuable cause.
"Shad, along with some of my extra curriculars, really helped me to gain the confidence and the skills needed to take the lead on projects and plan events, which is something I struggled with before as a young child. I was very much a follower, following other people and their ideas, and it's been nice to learn to express my own ideas and put them into action."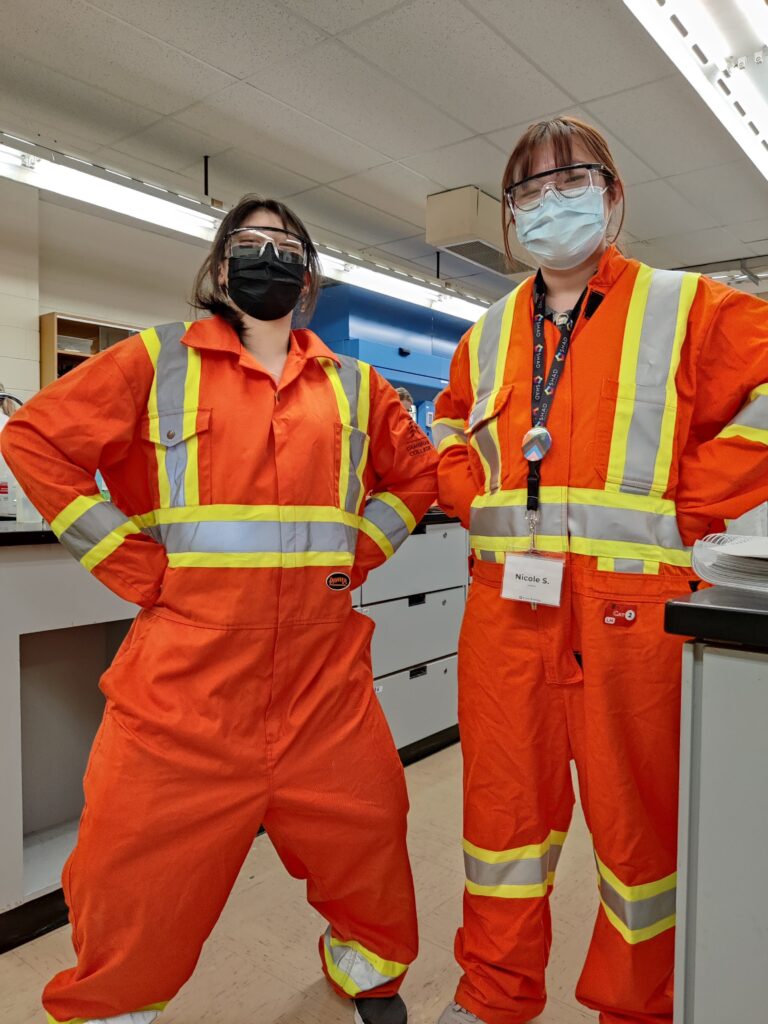 Nicole is hopeful that through events like hers, people's understanding and appreciation for Asian heritage, as well as different cultures generally, will grow, and that each new exposure will help to bring the diverse population of Canada closer together.
"For my Asian peers, I hope this event will help give them confidence to raise their voices and feel more connected to their cultures so that when I leave next year this event will continue. For my non-Asian peers, I hope these events initiate more recognition of Asian history and culture and help them to see that so much of the entertainment they consume is influenced by and attributable to Asian culture. I think we all benefit from appreciating culture that is different from our own."