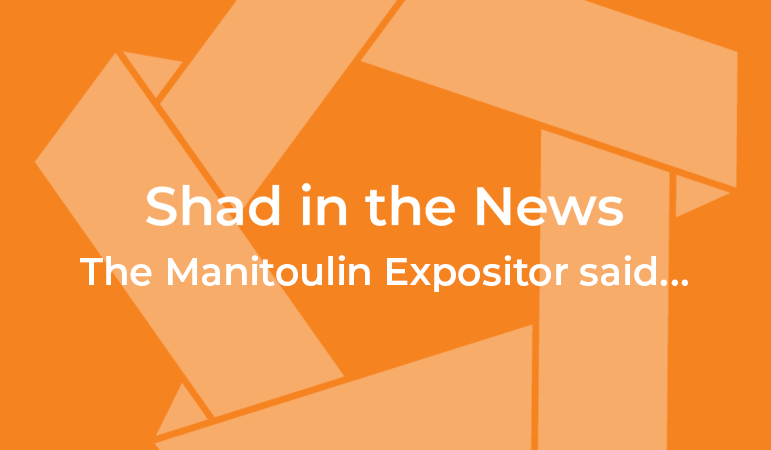 Manitoulin Secondary School student takes part in once-in-a-lifetime experience
| August 10, 2022
In the News
Categories:
MANITOULIN—While she had a great time and lots of fun participating in the Canada-wide Shad program, Manitoulin Secondary School (MSS) student Jocelyn Kuntsi pointed out that, as a participant in the program, you had better be prepared to work hard.
"I went to Memorial University in St. John's Newfoundland, one of the schools that hosted the Canada-wide Shad program and students," said Ms. Kuntsi, who is entering grade 12 at Manitoulin Secondary School (MSS) this fall. "We were there for a month. I got back to Manitoulin on July 29."
The Shad enrichment program is named after Shad Creek in southern Ontario, which is close to the school where the program originated in 1981. Shad Canada is an annual Canadian summer enrichment program for high achieving high school students, held in July. The program is open to both Canadian and international students, and the program is offered at 19 participating universities across Canada, including Laurentian University in Sudbury.

The 27-day long program is for grade 10 and 11 students. Selected students participate in university level STEAM (science, technology, engineering, arts and mathematics) programs. There is also entrepreneurship content and participants have access to mentors. Students get to attend one university for 27 days, attend lectures, do labs, work with professors and participate in group projects.