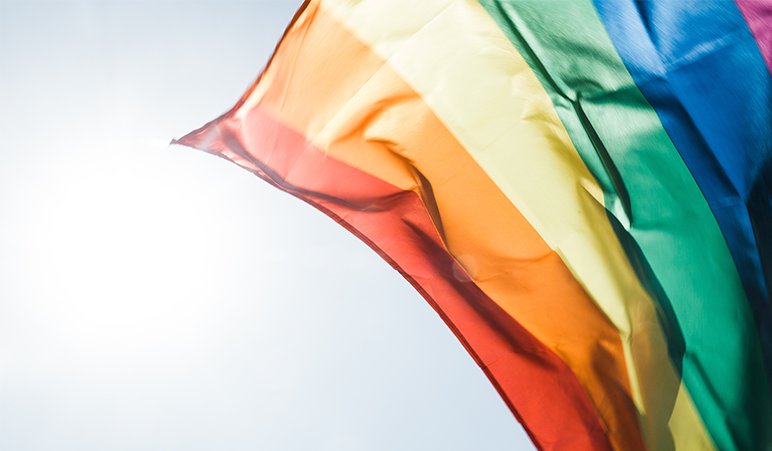 LGBTQ issues top of mind for Shad of the Year winner
| June 28, 2019
Shad Stories
Categories:
Last year, Jay Hamidova received the Dave Black Award, an accolade given to a student each year who embraces Shad-qualities in all that they do.
She was completely shocked to win the award, and months later, says she is still in disbelief that her Program Directors thought that she was a true leader in the making.
But Jay has always been a leader. Whether she's running a GSA meeting at her high school or sharing ideas with trustees to make her district more inclusive—she is constantly looking to make everyone's school experience the best it can be because it wasn't always the best for her.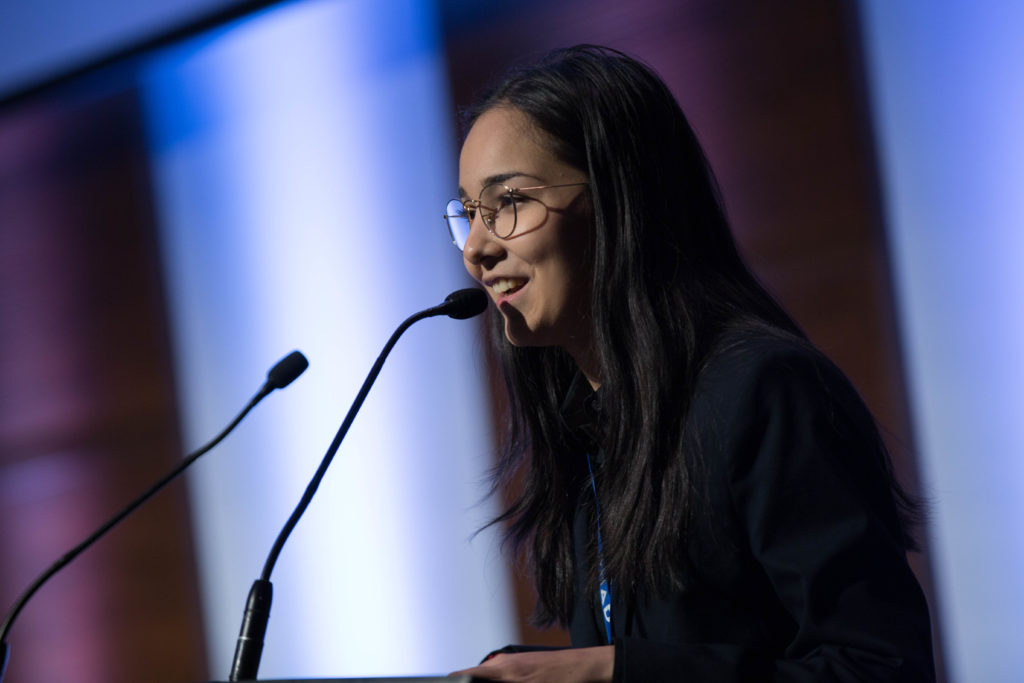 Jay came out when she was 12, shortly after her family made a big move from Toronto to Coquitlam, B.C.
"I didn't really know anybody, but I felt like I needed to get this thing off my chest," says Jay.
She said she experienced some bullying and prejudice, getting name-called by peers at her school.
"The adversities in my life brought me to a point that these things didn't hurt me as much as they could have because I had built this wall around myself," says Jay. "But no kid should have to suffer through that kind of adversity. No 12-year-old needs to worry about whether or not they're safe on the bus."
She joined a club at Gleneagle Secondary School in Grade 9 that helped push for the school's first gender-neutral bathroom.
"Moving forward, I wanted to get the word out that there are people in our community that don't need to be dehumanized because of their identity."
In Grade 10, she became president of the club and spearheaded LGBTQ presentations in every single Grade 10 career education class.
"A part of life is learning about people who are different from you, learning how to accept those differences, and working with people who don't necessarily live the same life as you."
At Shad, Jay says she experienced just that and more.
"I spent 27-days among other amazing students from Canada, all sharing our experiences of adversity and knowing that we've all gotten past it and will continue to get past these things and create a positive change," says Jay. "It's so powerful to know that you're not in it alone."
But after Shad was over, Jay realized that the feeling of inclusion and belonging didn't have to end.
"I always tell all of my Shad buddies to try and seek it out in all of their experiences. See Shad in everybody. See Shad in the initiatives that you are a part of," says Jay. "The second that you realize that it's all around you, the more you'll foster those behaviours and that mindset."
She incorporated some of what she learned at Shad at her district's student leadership council.
After consulting with trustees and board members, the group received a grant to put free menstrual products at each school in the district. But they had to brainstorm a way to put dispensers in bathrooms.
"I remember a day at Shad when entrepreneurs came and taught us about getting every single idea out on pieces of paper and throwing them on the table. You'd think of whatever comes up in your head and provide everyone with a chance to voice their thoughts and ideas."
And that's exactly what they did, and as a result, they decided that dispensers should be inside stalls, so they're safe and discreet for anyone to use.
Now that the school year is over, Jay is spending her summer doing outreach to help people in marginalized communities become politically active. She also hopes to pursue business once she completes Grade 12 next year.
"I always thought, 'How am I going to do it? I can't just change the world in one night'," says Jay. "But my Shad Program Director, Jess Tang, told me that it doesn't mean changing the whole world but changing one person's perception of it. I'll remember that for the rest of my life."