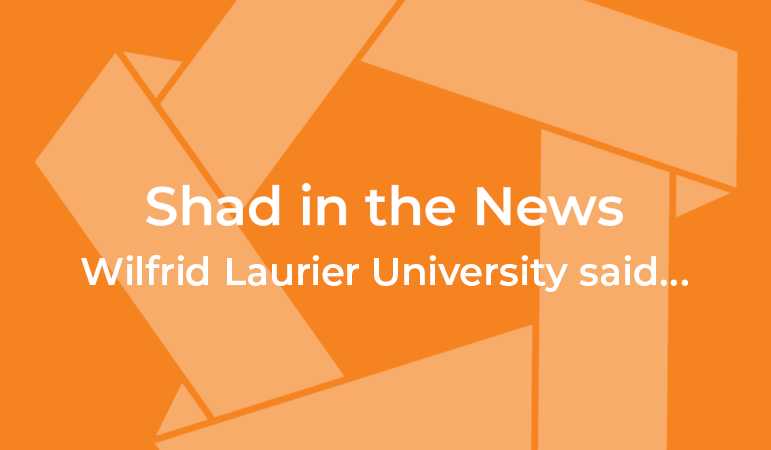 Laurier welcomes high school students from across Canada to prestigious STEAM program
| July 4, 2023
In the News
Categories:
WATERLOO – This July, Wilfrid Laurier University will welcome 64 Grade 10 and 11 students from across Canada to its campuses for the month-long 2023 Shad Canada program.
The program kicks off July 3 on the Waterloo campus with university-level science, technology, engineering, arts and mathematics (STEAM) entrepreneurship content and mentorship. Students will participate in workshops, lectures and hands-on exercises throughout the month, facilitated by Laurier faculty, students and leaders in various fields, visiting both the Waterloo and Brantford campuses.
"It is inspiring to see so many engaged and talented high school students collaborating on how to make the world a better place through STEAM," says Shad Laurier steering committee member and Vice Dean of the Faculty of Science, Richelle Monaghan.
The Shad program encourages students to become team-oriented, use their creativity to problem solve, and apply their knowledge and skills to real-world contexts. Throughout the month, students can explore topics in a way unavailable in the traditional high school classroom.
"When you provide opportunities for like-minded youth to come together and collaborate on issues they care about using STEAM and entrepreneurship, the level of innovation and creativity that results is inspiring," says Tim Jackson, president and CEO of Shad Canada.