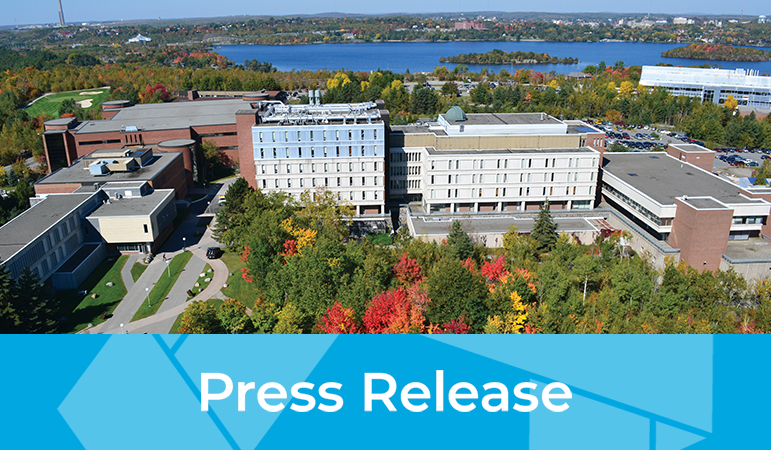 Laurentian University Set to Host Top Canadian High School Students at New Tricultural Summer Program
| November 12, 2019
Press Releases
Categories:
Laurentian University is thrilled to announce a new collaboration with Shad Canada, a Waterloo-based charity which runs education programs in science and entrepreneurship for Grade 10 and 11 students. Together, our organizations have created a summer program which will reflect northern Ontario's unique cultural and linguistic landscape.
Not only will our institution play host to Shad for the first time ever come July 2020, we will also become the only place in Canada where participants can learn in both English and French. Additionally, the directors of the program are working with Laurentian's Indigenous Sharing and Learning Centre to incorporate Indigenous perspectives into the program.
Laurentian University is on the territory of the Atikameksheng Anishnawbek, and is also in close proximity to Wahnapitae First Nation. It is also a key part of Greater Sudbury, where more than 25% of residents say French is their first language. It is only fitting that Shad's Laurentian program reflect these facts, and we are proud of this collaboration.
QUOTES
"Part of Shad is getting high functioning students to realize that you can work together. You don't always have to work alone. Cooperation and collaboration is possible. We're hoping to do that on another level as well, that being language-wise." — Christian LaForge, program co-director at Shad Laurentian
"The more we can talk to students about the diversity of people that are driving STEM (science, technology, engineering and math), they can better see themselves as part of that. The more diverse faces and languages that we can pull into the experience, the better we represent what science really does look like." — Thomas Merritt, program co-director at Shad Laurentian
ABOUT
Shad Canada
Shad Canada is a STEAM and entrepreneurship program for students in grade 10 and 11. During the month-long program students live on campus and participate in a real-world design challenge that prepares them to take on social and economic challenges. Shad's program is transformational and life changing and many Shad's go on to innovate and start their own businesses. Shad has 19 campus partners, a network of 18,000 program graduates and has been running STEAM programs since 1980.