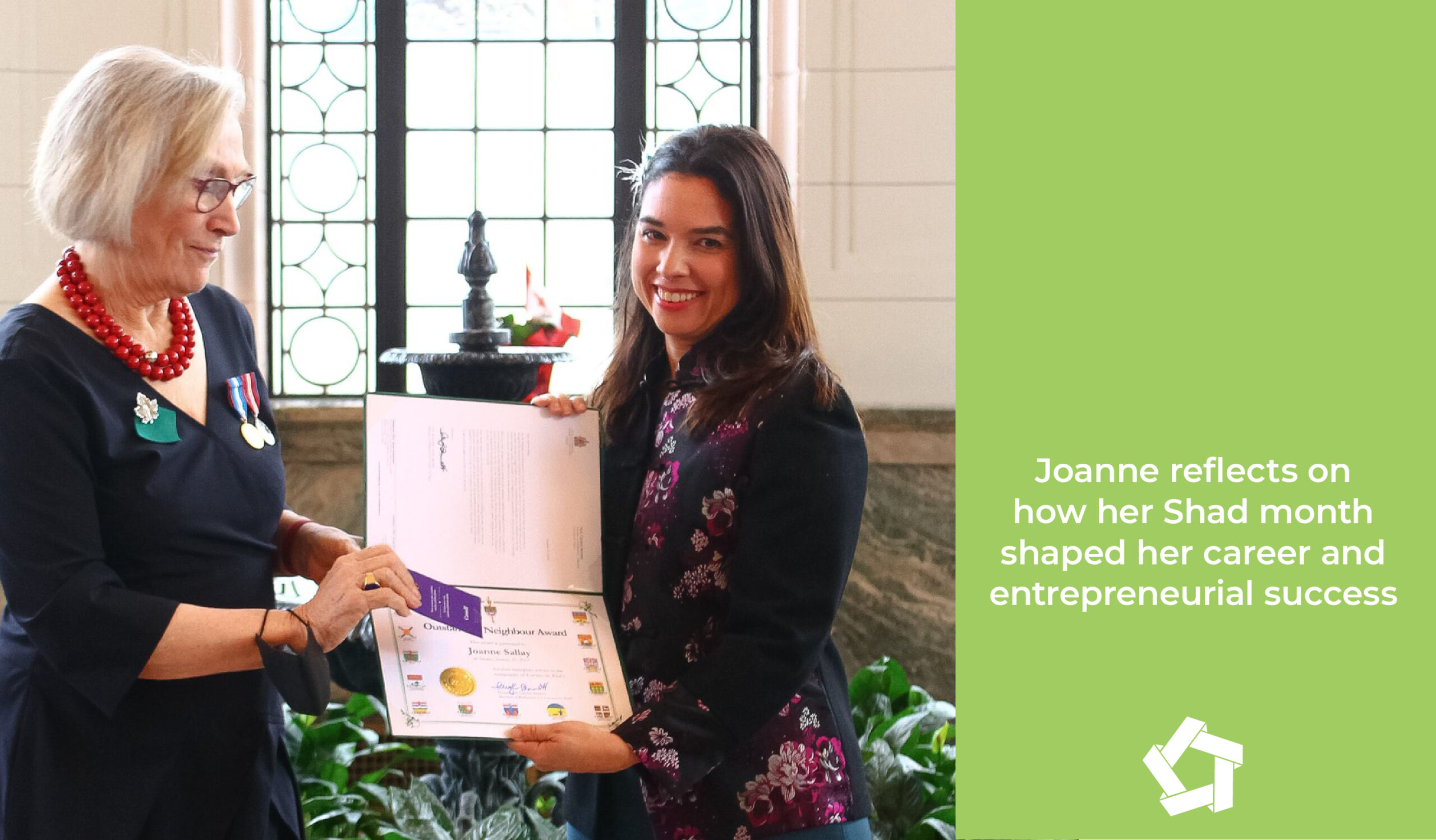 Joanne reflects on how her Shad month shaped her career and entrepreneurial success
| March 13, 2023
Shad Stories
Categories:
Joanne Sallay, president and CEO of Ontario tutoring service Teachers on Call, credits Shad Canada not only with awakening her entrepreneurial spirit, but with helping her make the connections that led to her entry into the professional world.
"Shad was a life-changing and transformative experience. I actually just referred a colleague yesterday for their daughter. So, you could say I'm a bit of an informal ambassador. It's shaped many aspects of my career and educational trajectory," says Sallay, who attended Shad New Brunswick in 1999 in the summer of grade 11.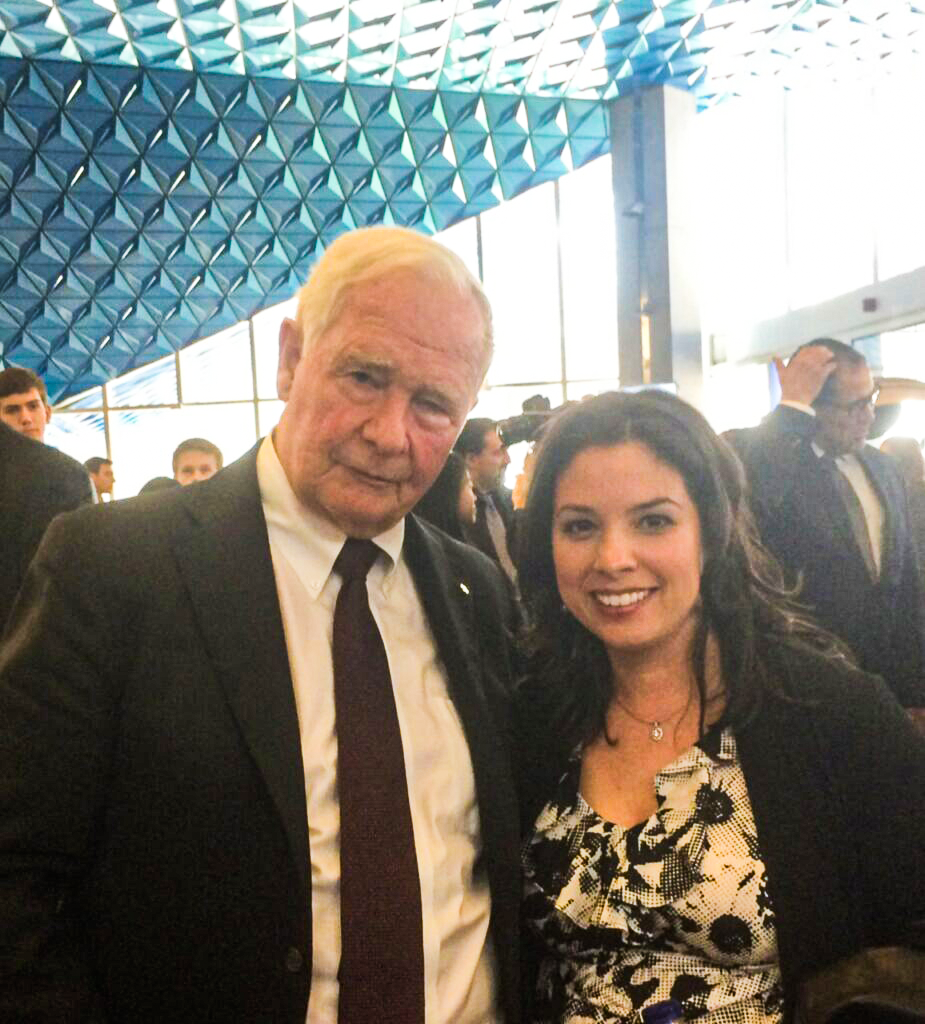 Sallay says that the Shad transformation has influenced many aspects of her life since then, from finding the courage to move away from her hometown of Toronto to attend university, to her choice to study business over sciences. "In my experience, Shad honed in on what I liked and what I didn't like. I remember being unsure if I was going to study engineering or business, but then after sitting in a thermodynamics lecture, I knew it was not for me. On the flipside, because Shad has such a strong emphasis on business and entrepreneurship, I loved that," says Sallay, who chose to pursue commerce at the Smith School of Business at Queen's University.
She also took that entrepreneurial spirit into her university experience, cofounding a leadership conference that is still active called Queen's Leadership, Excellence and Development (QLEAD) for high school students to get a preview of post-secondary life. "I believe co-founding QLEAD was heavily influenced from my time at Shad because it wasn't that far off timewise from my second year at Queen's. It was a very similar concept to Shad, giving students the opportunity to get a little slice of Queen's Commerce and university life," she explains.
Furthermore, through a past Shad program by which students were connected with employers, Sallay had the opportunity to work with RBC Royal Bank in the month following the program and then was hired in summers throughout university. RBC also offered her a first job after graduation, and she worked for almost a decade in senior commercial banking roles. "It was really Shad that made that initial career introduction," says Sallay. She also found a lifelong career mentor and friend in Barry Bisson, Shad UNB's program director and retired past president of Shad.
After getting her start at RBC, Sallay stepped into her current entrepreneurial path as president of Teachers on Call, the tutoring company founded by her mother Rhona. "While I didn't go on to become a traditional teacher in the classroom, I did go on to be an educator. Combining my love of education and business in that I now operate a leading tutoring company in Canada," she says. Under Sallay's leadership, Teachers on Call has won the Consumer Choice award for tutoring every year since 2017.
In 2022, Sallay was one of twenty North American entrepreneurs selected for the EY Entrepreneurial Winning Women class of 2022. She is also a proud member of Women Presidents Organization.
Sallay is also active in her own community, volunteering as Executive Chair of the Corsage Project, a non-profit program that partners with the Children's Aid Foundation of Canada to provide financially deserving high-school students with prom attire and scholarships. Sallay has also been recognized throughout her volunteerism with the RBC Community Spirit Award, as a finalist for the Volunteer Toronto Legacy Award, the Queen Elizabeth II Diamond Jubilee Medal, and most recently Queen Elizabeth II Platinum Jubilee Award.
All these years later, Sallay still speaks about Shad with clarity and enthusiasm, and says she continues to share her experiences and recommendation of the program with others in her network. "It was an amazing environment and pivotal time in my youth. I felt welcomed and accepted and am very proud to have been part of it."