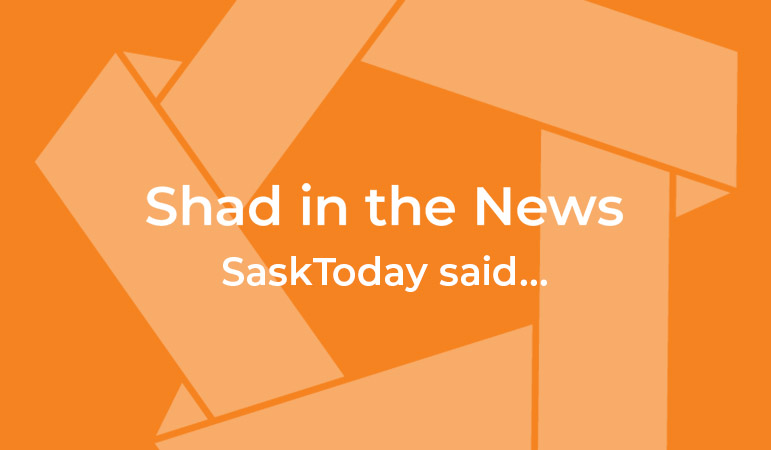 Ishita Mann youngest ever recipient of Sask. Volunteer Medal
| May 2, 2022
In the News
Categories:
REGINA – Last week was a big one in the life of 19-year-old Ishita Mann.
Mann was one of nine recipients of the 2021 Saskatchewan Volunteer Medal. The recipients were announced in March by Lieutenant Governor Russ Mirasty, Mann received her medal at Government House April 26 along with the eight other recipients.
Mann is the youngest ever Canadian to receive the Saskatchewan Volunteer Medal. When she initially got the call that she had won, Mann was in class at the University of Saskatchewan at the time.
"I felt very numb, because I never expected it to happen," she said. "You know, when you volunteer your end goal is not to gain any kind of recognition or to receive any sort of award. So it did take a lot of days for it to sink in that this had happened."
She said that when she finally did receive the medal last Tuesday in Regina, "it became a reality and I figured, like, this was a very big deal. I just felt very grateful to whoever nominated me and who believed I am capable enough and deserving enough of an honour of such stature."
Mann has spent her life dedicated to volunteerism. She is currently founder and CEO of Youth Helping Youth Saskatchewan an organization that offers career mentorship advice and community involvement opportunities to support students academic and professional journey.
….
Mann said that Youth Helping Youth Saskatchewan came about following her involvement in the Shad Canada program at York University which she was selected to attend. 
"I always had an entrepreneurial spirit in me, and I wanted to do something more meaningful with my time," said Mann.