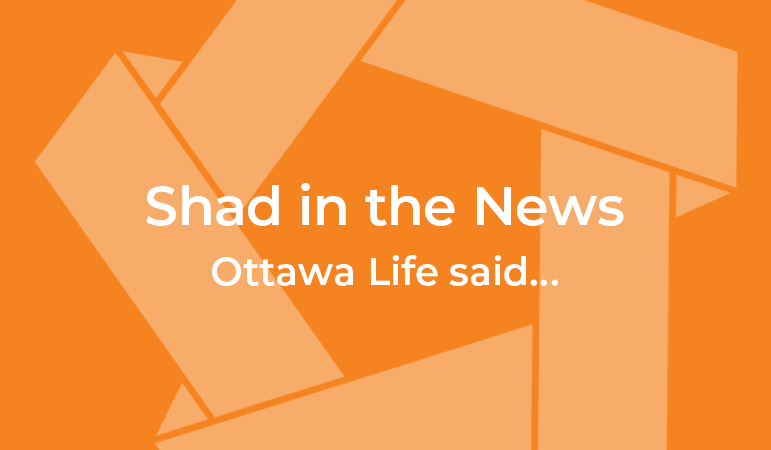 Introducing The Shad Pad — an innovative approach to fighting gender inequality
| November 2, 2020
In the News
Categories:
When thinking about gender equality, one rarely thinks of space exploration, let alone menstruation in space. One group of Canadian students looked to help change this with their project for Shad Canada's first ever spaceflight competition, in partnership with Blue Origin. Their invention, The Shad Pad, is an innovative approach to fighting gender inequality within the space industry.
Shad Canada is a Canadian STEAM and entrepreneurship program that offers extraordinary experiences for high school students across the country for the past 40 years. This university-based educational program provides students with hands-on experiential learning aimed at teaching youth to make world change.
"Change-making is a part of the core of what makes the Shad experience so worthwhile. People think that because the Shad participants are such brilliant, well-rounded students that their impact is made in designing innovative solutions to novel problems. Certainly, that kind of innovation happens at Shad. But the greater impact is not in external change realized in cool projects, it's actually about internal change made manifest in the realization that surrounding yourself with a high performance team tied together in authentic collaboration is how complex problems are solved and how we make the world a better place. Shad empowers that kind of collaboration," says Kingsley Hurlington, Shad Canada Program Director.