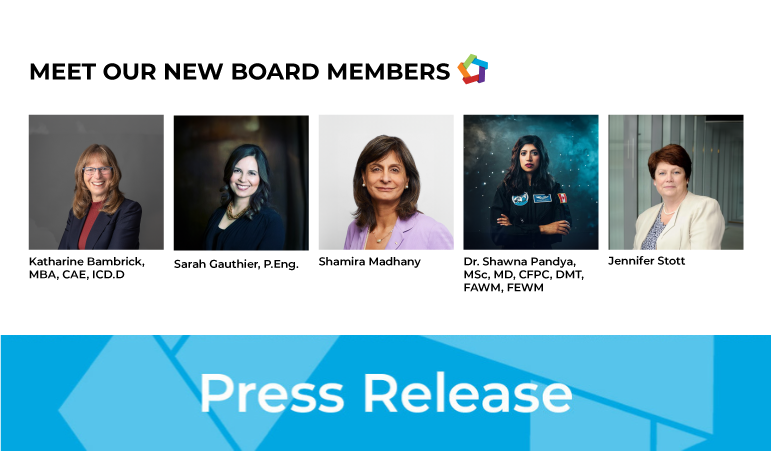 Introducing Our Newest Board Members: Building a Stronger Future Together
| June 5, 2023
Press Releases
Categories:
At Shad Canada, our goal is to inspire youth from across Canada to solve problems and influence positive change in the world through STEAM and entrepreneurship. We believe that when young people are empowered to take risks and explore their potential, they go on to impact their communities in meaningful ways and inspire others to do the same. We are excited to welcome four new board members and a newly appointed Chair, who will guide Shad as we grow our program and expand our impact.  
"As Shad embarks on ambitious plans to scale our impact, we are very grateful to have these remarkable individuals agree to serve on our Board so that we can leverage their guidance and expertise to meet our objectives." ⠀⠀⠀— Tim Jackson, President and CEO, Shad Canada
Please meet the newest members of Shad's Board of Directors: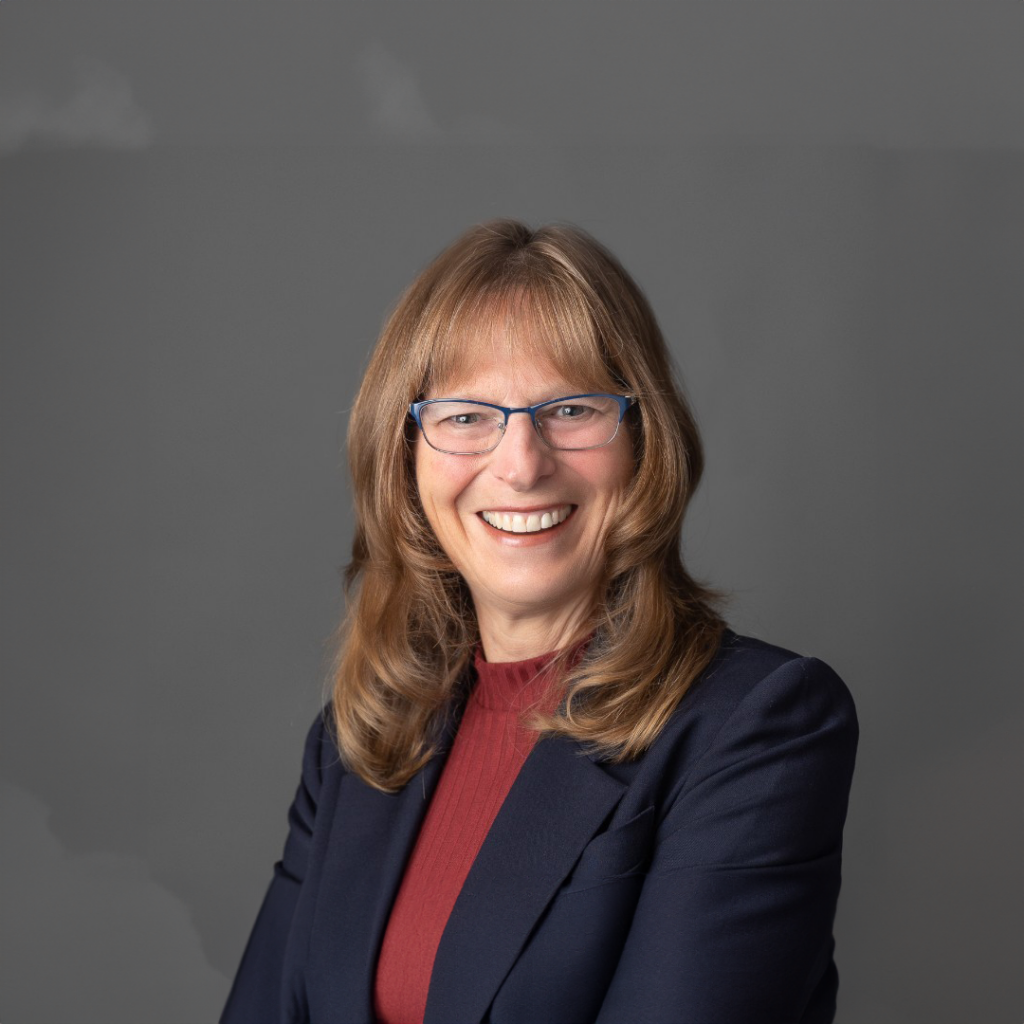 Katharine Bambrick,
MBA, CAE, ICD.D
Katharine is the CEO of Ontario Trillium Foundation and was previously the Executive Director of Food Banks Canada. She obtained her MBA from Wilfrid Laurier University, one of Shad's campus partners, and a BASc from the University of Guelph.
Her extensive work in government and the not-for-profit sector has given her valuable experience working with large teams and diverse clientele, which will provide the Shad Board with the broad perspective necessary to meet our growth objectives.    
Sarah is currently finishing her PhD at the Johnson Shoyama Graduate School of Public Policy at the University of Saskatchewan and worked as an Assistant Professor in the Department of Civil, Geological & Environmental Engineering. She is currently a STEM Coach at Indigenous Student Achievement Pathways and holds a BSc in Microbiology, and a B.E. and a M.Eng in Civil Engineering, all from the University of Saskatchewan.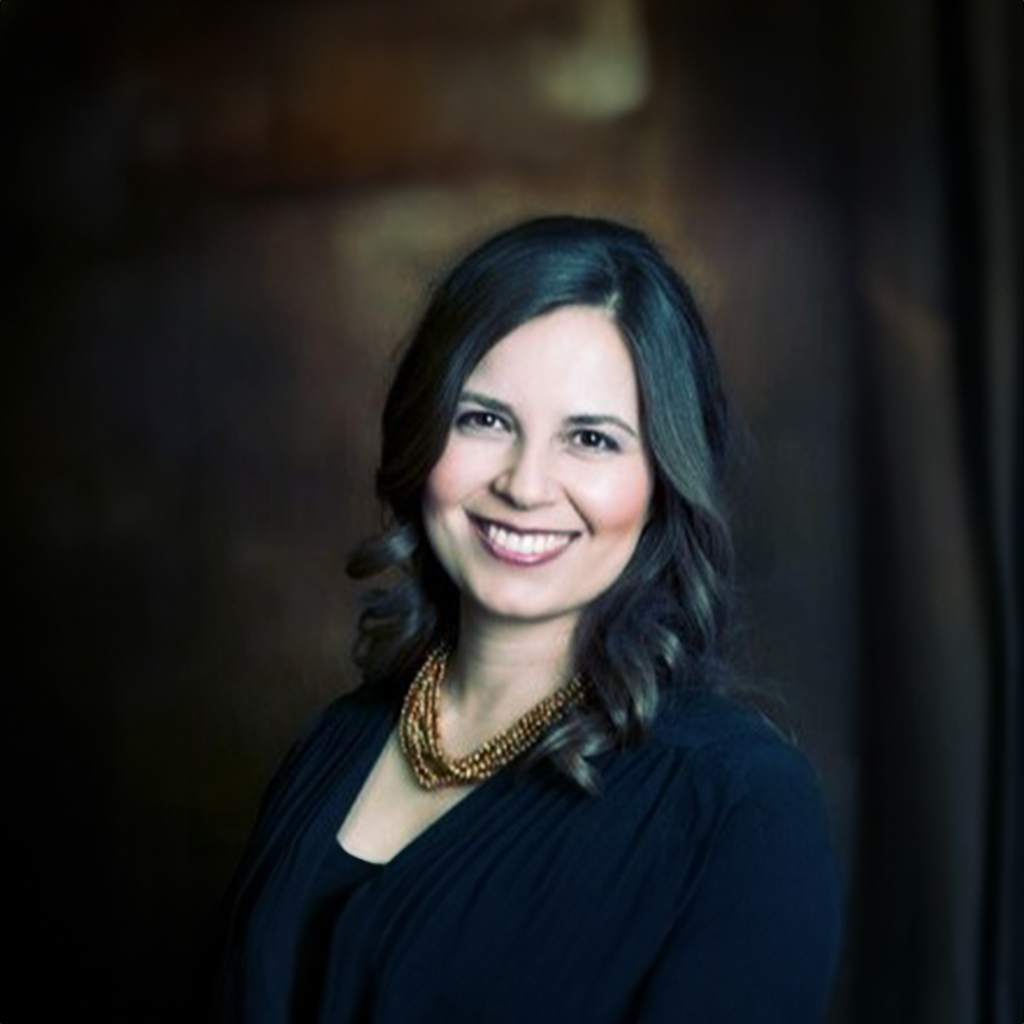 Sarah is a Board Director at March Consulting Associates Inc., a past director of FHQ Developments and Great Plains Contracting and has filled many other important leadership roles. As a Shad alum, Sarah is closely connected with Shad and brings insights from her personal experience with the program, her STEM expertise, and Indigenous knowledge as a citizen of the Lac La Ronge Indian Band to guide Shad in growing its impact and accessibility along the way.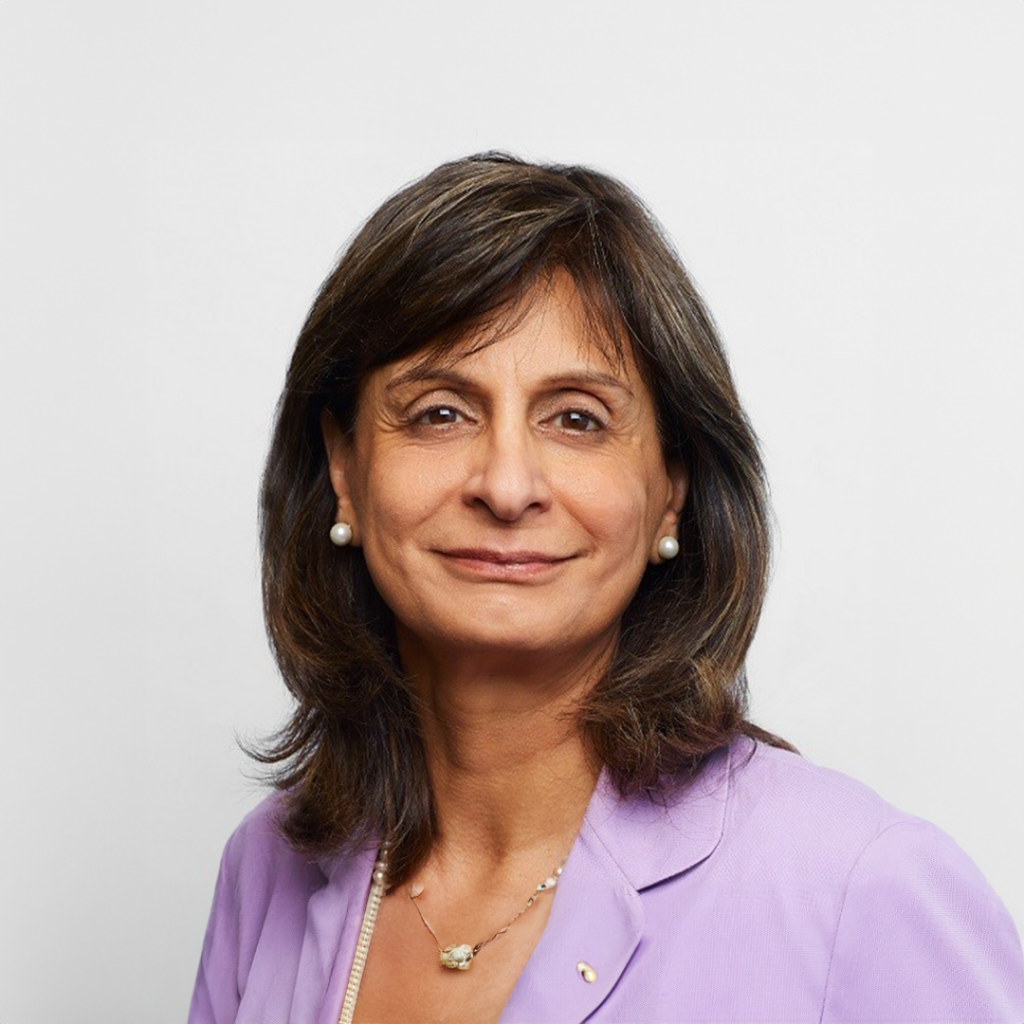 Shamira is currently the Managing Director and Deputy Executive Director at World Education Services. She is also a guest lecturer at Queen's University and the University of Toronto's Munk School of Global Affairs and Public Policy. She completed the ICD-Rotman Directors Education Program (DEP) at the University of Toronto.
Shamira held various senior roles in Ontario Public Service covering social policy issues including education, post-secondary, equity and accessibility. Her last position was Assistant Deputy Minister for Health, Education, and Social Policy, in Cabinet Office.
She also served as Chief Diversity and Accessibility Officer, ensuring that 62,000 employees met accessibility and inclusion goals. Shamira has extensive experience working with employer associations, licensing bodies, non-profit organizations, and the post-secondary sector. She served as the chief architect of several government programs that enable internationally educated professionals to obtain employment in their fields.
She has been recognized for her leadership in the Profiles in Diversity Journal's 2019 Women Worth Watching® Awards and received the Metropolis Policy Maker Award at the 2020 Metropolis Canada Awards of Excellence. She has been on the Board of many organizations and will bring her expertise in government policy, higher education and diversity and inclusion to Shad.
Dr. Shawna Pandya,
MSc, MD, CFPC,
DMT, FAWM, FEWM
Shawna is a Canadian physician, scientist-astronaut candidate with the International Institute of Astronautical Sciences, aquanaut, speaker, martial artist, advanced diver, skydiver, pilot-in-training, VP Immersive Medicine with Luxsonic Technologies, Associate Fellow of the Aerospace Medicine Association and Fellow of the Explorers' Club. She serves as Medical Strategic Research Advisor at Above Space Development Corporation. She is also Director of the IIAS Space Medicine Group, Chief Instructor of the IIAS Operational Space Medicine course, and sessional lecturer for the "Technology and the Future of Medicine," course at the University of Alberta.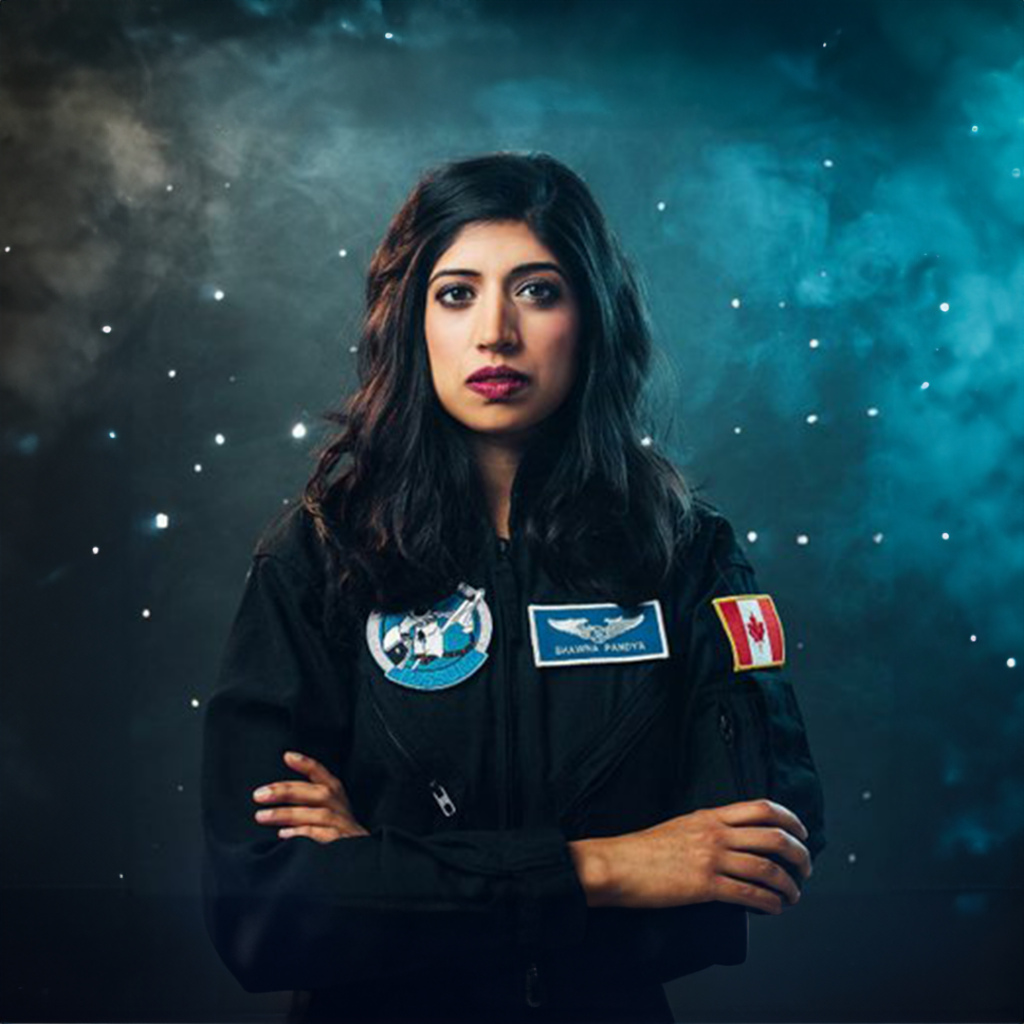 Dr. Pandya holds degrees in neuroscience (BSc Hons, University of Alberta), space (MSc, International Space University), and medicine (MD, University of Alberta),
In 2020, Shawna worked as a Primary Investigator and Mentor for a team of Shads who designed a microgravity project that was sent into space as the payload on Blue Origin's New Shepherd rocket. Her breadth of experience in STEM and diverse knowledge base will bring invaluable expertise to inform the board's programming decisions.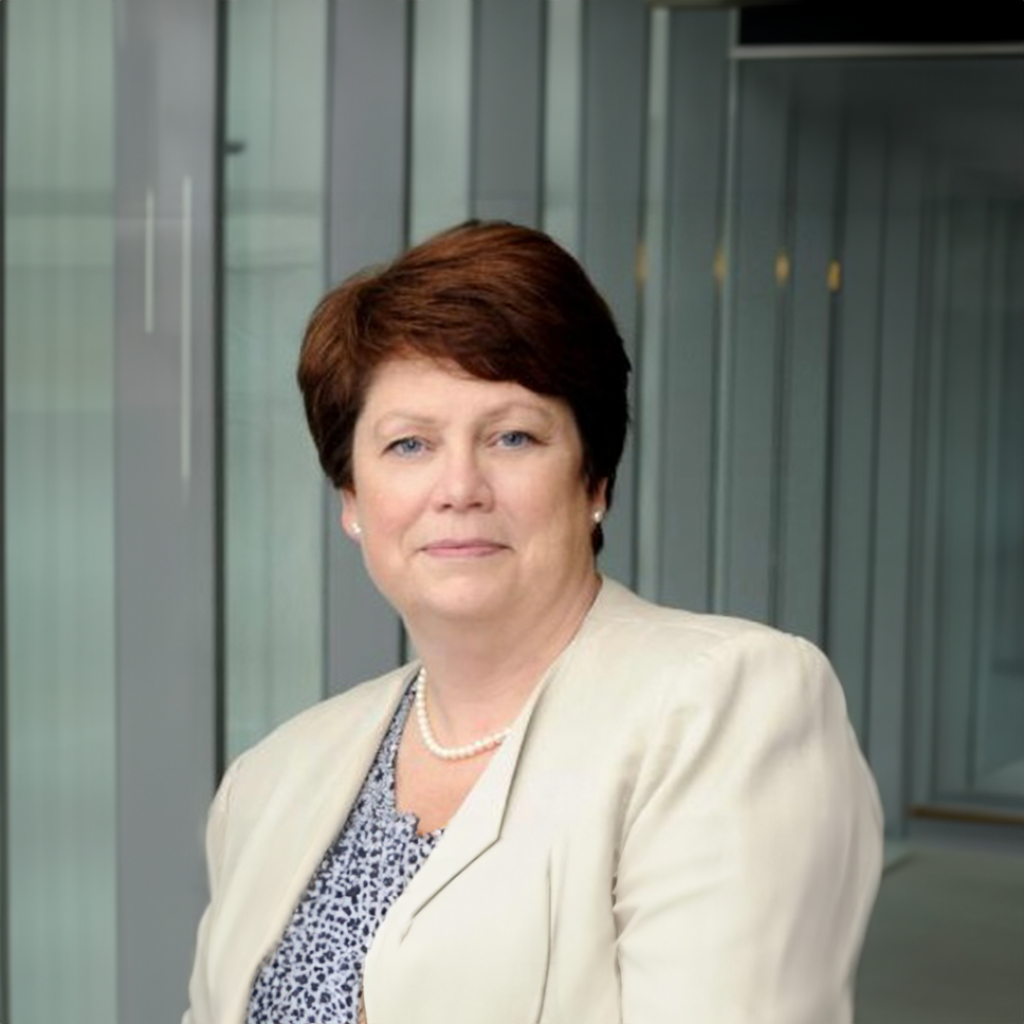 Jennifer held several important roles with RBC and was most recently SVP & Chief Data Officer. She obtained her BA in Math and CS/Business Administration from the University of Waterloo. 
In 2019, she was named one of Canada's Top 50 Women in FinTech and won the first Woman In Technology (W.I.T.) Award in 2016. Jennifer has been a member of Shad's Board of Directors since 2019 and was recently elevated to Board Chair. With an extensive background in STEM, her leadership in transformational change and passion for mentorship made her an ideal candidate to help guide Shad in growing impact.