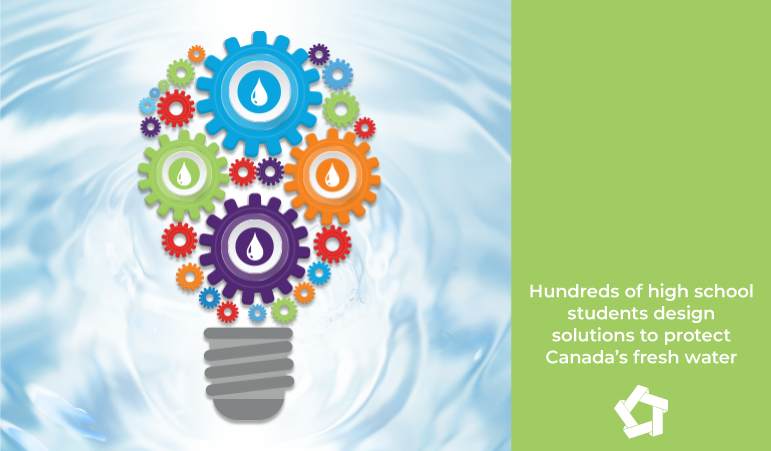 Hundreds of high school students design solutions to protect Canada's fresh water
| July 6, 2021
Shad Stories
Categories:
What happens when hundreds of young changemakers from across the country come together for a month of STEAM and entrepreneurship?
They collaborate, innovate, and gain new perspectives. They grow and connect with like-minded youth. And they take on new experiences and develop solutions for Shad's real-world design challenge.
Each year, Shads develop innovative STEAM4Good solutions for a real-world issue affecting Canadians. Improving food security, resilience in natural disasters, and reducing waste are just a few of the themes student teams have taken on in the past. But this July, Shads are diving into the deep-end and addressing the question:
How might we help Canadians treat our fresh water with more respect?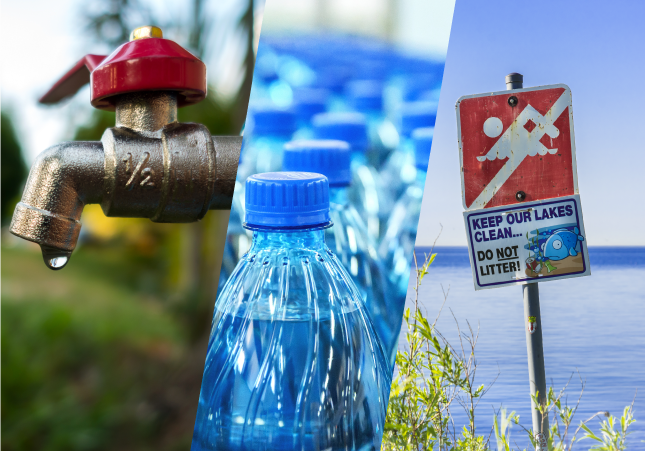 Canada holds 20 per cent of the world's fresh water resources, with 7 per cent of this water being renewable. There are plenty of influences that affect this supply—contamination, climate change, over-consumption, and more—and how accessible it is to all Canadians, especially those in remote and Indigenous communities.
It will be up to Shads to do the research, brainstorm ideas, and think about their solutions with a human-centred approach.
But they won't be left on their own. Throughout the month, each team will work with mentors and use a design-thinking framework to guide their thoughts and creativity. They will also hear from water experts— Dr. Pascale Champagne, Dr. Martyn Clark and Dr. Dawn Martin-Hill—who will introduce Shads to their own perspectives and research on the topic.
"Water over the next decade, as our young people become the leaders of our country and the ones who will drive innovation, is going to become more and more important. I think it might become a lot more political and access to clean water is going to be a key issue for their generation to resolve," says Dr. Pascale Champagne, Director of Research and Academic Affairs at INRS, Canada Research Chair in Bioresources Engineering and a Professor at Queen's University. "Being creative about solutions now, asking the right questions, framing potential political agendas, is going to be important."
Shads will use a multidisciplinary approach to develop their solutions—drawing on each of their teammates' unique skills with various aspects of STEAM in mind. "A lot of the work that we're doing is building models, data sets and tools to enable society to address key water challenges," says Dr. Martyn Clark, Associate Director at the Centre for Hydrology and Coldwater Laboratory and Professor at the University of Saskatchewan. "All of my work is interdisciplinary in nature. When we're talking about hydrology, it requires integrating expertise from terrestrial biology, from atmospheric science, from groundwater science, from social science, and from applied mathematics."

With collaboration and interdisciplinary viewpoints being increasingly embraced by academia, it's important to remember these methods have always been at the centre of Indigenous knowledge.
"It's a renaissance time now that science is starting to think more like Indigenous people, which is that all these things are interrelated, interdependent and we need to work together to solve these issues," says Dr. Dawn Martin-Hill, Professor and Chair of the Indigenous Studies program at McMaster University. "Technology, interestingly enough, is where our people are most comfortable because there's a storytelling element to our virtual reality, which is what the elders wanted."
Dr. Dawn Martin-Hill works with young people on community-based projects, bringing together computer scientists, hydrologists, elders, traditional leaders, hunters, and more to work with Indigenous communities to become more self-determining with their local water source.
"Our team is always surprised how science-oriented Indigenous people are and always have been. They were just not a part of that conversation for a century. Now that they are, as an anthropologist I could just write about how fascinating these conversations are and how they go to unexpected places."
While students will develop innovative solutions by the end of July, Susan Gorbet, one of the minds behind this year's design challenge, says their ability to collaborate will take them much farther in their own personal journeys after Shad.
"The ability to work creatively and collaboratively is becoming more and more essential in every field," says Susan. "Whatever the Shads become— scientists, entrepreneurs, artists, engineers or educators— the focus on problem finding and human impact that's at the heart of design thinking will be something they can take with them and use to conquer any challenge. If you teach kids to design, you teach them they can change the world!"
Follow us on Twitter and Instagram to stay updated on Shad2021, check out our other Shad2021 keynotes, and stay tuned for some of the amazing solutions to come!