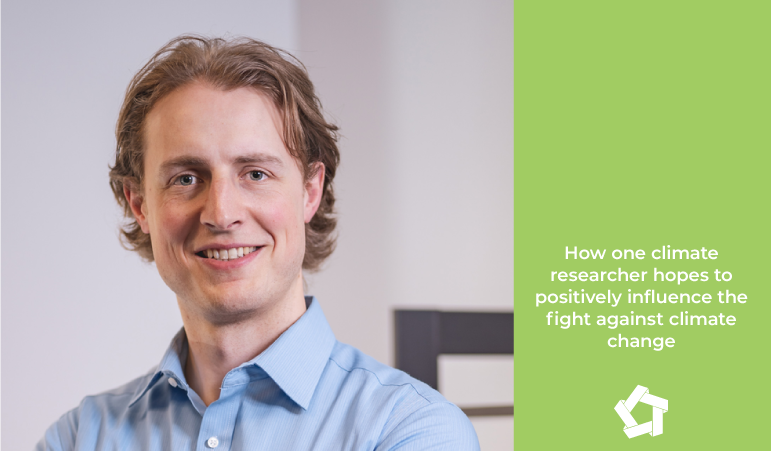 How one climate researcher hopes to positively influence the fight against climate change
| April 22, 2023
Shad Stories
Categories:
As a Senior Researcher for the Canadian Centre for Policy Alternatives (CCPA), working to elevate the social, economic, and environmental changes needed to meaningfully address the problem of climate change, Hadrian Mertins-Kirkwood knows the value of being able to have an impact. And as a Shad alum, he recognizes the impact the program had on him.
"Shad was probably the most impactful month of my life…the biggest value impact on me. Being surrounded by amazing people was super motivating. It pushed me a lot and got me interested in a number of different things."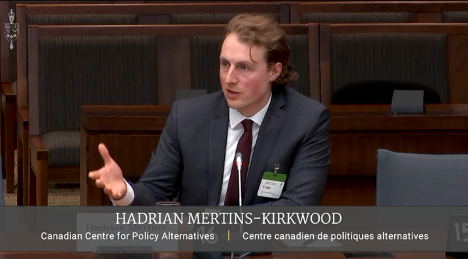 Attending the Shad program at the University of Calgary in the summer of 2007, Hadrian had his first experience in using a problem-solving approach to think about how humans affect the planet and the ways we might reduce our negative impacts. His group was tasked with exploring ways that people can use less energy and were encouraged to design innovative solutions to address this real-world problem. Though he admits his group's design was "not economically viable", it encouraged him to think outside the box for new and creative solutions, something that is important when designing strategies to tackle climate change.
It was at Shad that Hadrian really identified his strengths and noticed how everyone brought unique strengths to a situation. He quickly saw that his ability to communicate ideas and influence others through words complimented the skills of his peers who were more oriented towards the technical side.
"When we did our big project that summer at Shad, I became the communications guy, the one who could more easily share our ideas with an audience, and I relied on the others with more of a strength on crunching the numbers to create the mechanics of the technology needed to solve the problem."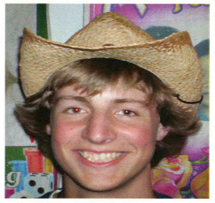 Hadrian chose to study Media and Communications at the University of Western Ontario, where he became interested in political economy, which was the focus of his Master of Arts at Carlton University.
Though he had always been interested in climate change and the environment, it was during his internship at the CCPA that he realized the importance of using his research and communications skills to elevate environmental issues. Leaning on the Shad-inspired lesson of valuing different perspectives and skillsets on a team, he relies on people to bring their unique skills to solving this common problem to effectively advance Canada's work on climate change.
"It's not enough to come up with the technology to solve the problem. We need people working out the appropriate market conditions and/or regulatory conditions to ensure the technology is adopted so that we can benefit from its impact. Each contribution is equally important to get the problem solved."
He views his role at the CCPA as operating in tandem with those working in climate science who design and innovate the technology we need to reduce emissions and limit our impact on the planet. His job entails what he refers to as "knowledge translation", which means he "reads the science and puts it into useful, human terms" and then gives that information to those in a position to create change.
His most recent publication, "Roadmap to a Canadian Just Transition Act: A path to a clean and inclusive economy", provides a worker-focused framework that has been assessed by experts in the field as contributing valuable understanding for how Canada can transition to a lower-carbon economy while minimizing the negative impact on workers and maximizing the benefits in an equitable way.
Hadrian understands the topic of climate change can be overwhelming and thinks the best antidote to "climate anxiety" is information, something the majority of Canadians have access to, and can feel empowered by. He wants people to feel hopeful and understand that there are things we can do, changes we can make, that can get us to where we need to be.
"We are sometimes given overly simplistic information that can make the problem seem insurmountable, which it is not. We are not too far gone, there is change happening all over the world and there are lots of success stories within Canada and in other countries. There are huge amounts of hope and the solutions, once you take the sticking points out, are actually quite simple."