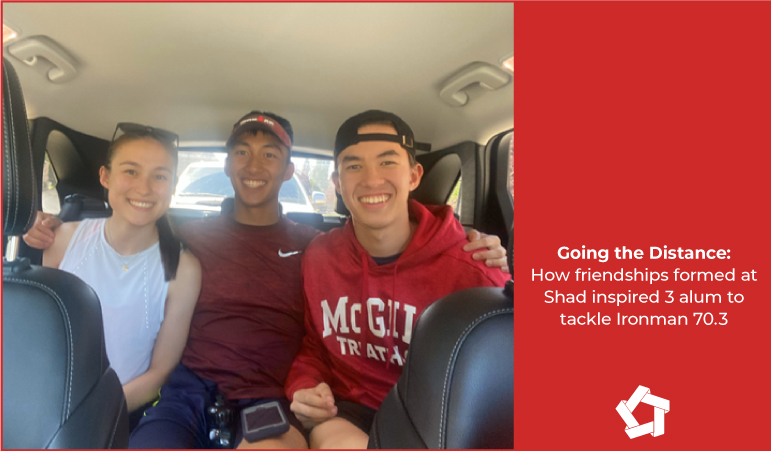 Going the Distance: How friendships formed at Shad inspired 3 alum to tackle Ironman 70.3
| October 5, 2023
Shad Stories
Categories:
In the winter of 2020, Markus Marosits was at an impasse. He was having trouble engaging with his coursework at McGill University and struggling to see a clear path ahead. He knew he had to do something different, to take a risk and find inspiration by getting outside of his comfort zone. He decided that training for a triathlon provided the challenge he was looking for. And not just any triathlon, but Ironman.
It had been years since he'd ridden a bike for any length of time, and Markus did not consider himself an advanced swimmer or runner. In fact, the only sport he considered himself well practiced in was tennis, which of course is not part of a triathlon. Yet, despite these potential roadblocks, he persisted in his goal. Markus was not one to let barriers stop him from achieving an objective, believing many of life's worthwhile pursuits involve overcoming the unknown and its potential obstacles. This is a lesson he gained in part from his summer at Shad in 2019 at the University of Saskatchewan.
"At Shad, we were always encouraged to 'just say yes', to try new things and learn what you don't know, which helps to propel you forward where you begin to just instinctively try new things as a result. It's just a great mentality to have in life, to try not to be afraid of what's new or unfamiliar."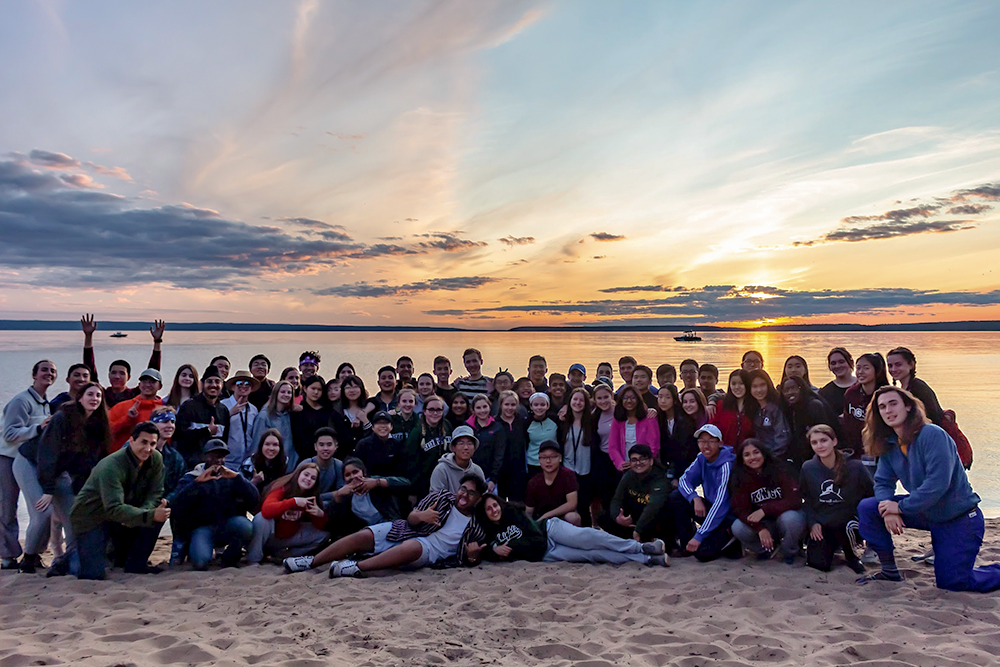 Markus began his Ironman training, which was difficult. It involved a lot of time and commitment, often feeling like an additional part-time job on top of his other responsibilities.
But his hard work paid off. In the summer of 2021, despite poor air quality and a nagging injury, Markus completed the Ironman 70.3 in Calgary, which consisted of a 1900 m swim, 90 km bike ride, and 21 km run. "My first race, I did not do well, my time was horrible. I was close to being disqualified it was so slow," Markus laughs. "But I was so happy to have finished, it felt good to be able to say that."
For Markus, it wasn't about being the best, it was about the process and seeing what he was capable of, which was something to celebrate. And Markus wasn't celebrating alone. His good friend, Marie Walker, who he'd met at Shad, had come out to the race to cheer him on.
"It was incredible to have her there for support. To this day, some of my best friends are the ones I met at Shad and having that network of support that rallies around you is just fantastic. We just formed such a cohesive group that summer and we all still talk today, from coast to coast. It's remarkable."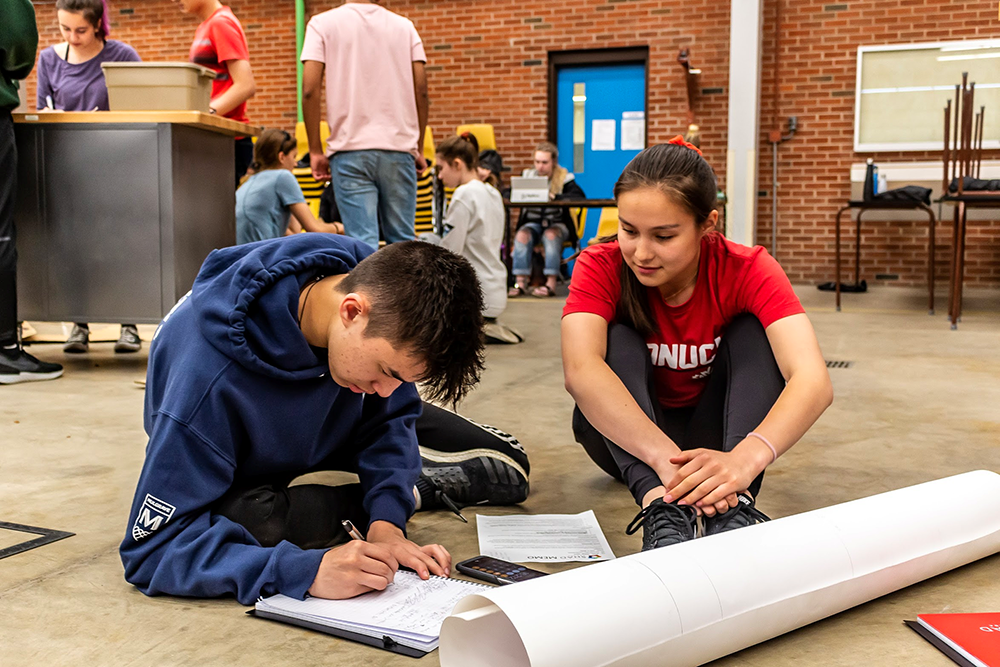 The experience of watching him tackle the Ironman 70.3 had a real impact on Marie, who had been inspired by Markus to work towards completing a triathlon herself. Though she was not ready at the time of the race in Calgary, she set her sights on completing one in Victoria, B.C. in 2022.
"When I told my parents what I wanted to do, their first question was 'when was the last time you swam'? I realized a had a lot of work to do to get ready, but the triathlon community is so great, really supportive, and I gave myself a year to really prepare for my next opportunity to compete."
Marie was excited to push her limits, both physically and mentally, drawing on past experiences and the people in her life to keep her motivated. In the summer of 2022, she achieved her goal when her and Markus completed the Ironman 7.3 in Victoria.
"I always enjoy a challenge, and I knew I was capable of doing it deep down. Having Markus there to support me was great, having that support system generally. The friendships I was able to make at Shad is pretty incredible, and how close we all became in such a short period of time. Being surrounded by so many motivated people was really inspiring and pushed me to go achieve goals of my own."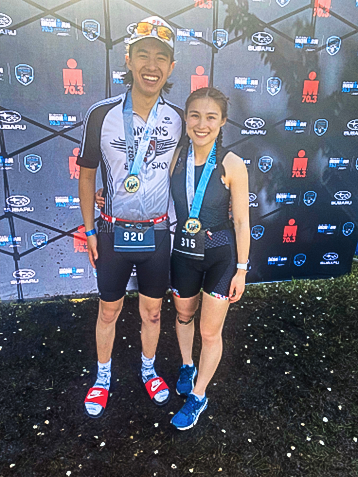 One of those supportive friends from Shad was Howard Chan, who Marie and Markus had formed a close bond with during the program. "I saw Markus and Marie post about completing the Ironman in Victoria and it looked amazing, so I reached out to Markus to let him know I was interested in completing a triathlon myself."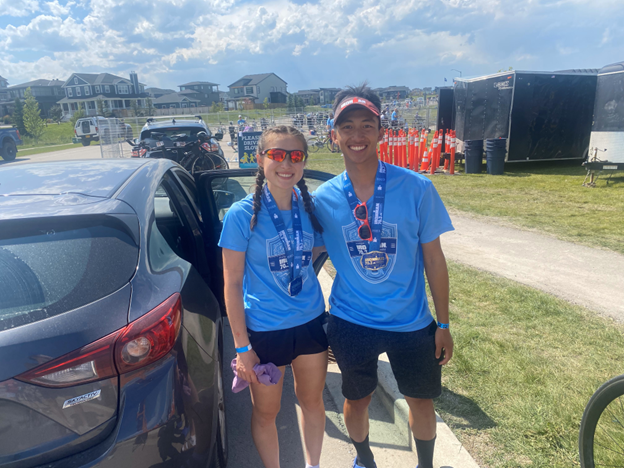 Howard was eager to get tips from his friends on how best to train and what he could expect from his own triathlon experience, which he began rigorous training for in January 2023. Being able to share such a momentous endeavor with friends was something he didn't take for granted, and the three spent the months leading up to the next race motivating and supporting each other.
For Howard, Shad helped him to foster the autonomy and self-confidence needed to take on a difficult challenge like a triathlon. "The program introduces you to so many new things that you get really comfortable just jumping in and trusting you can do it."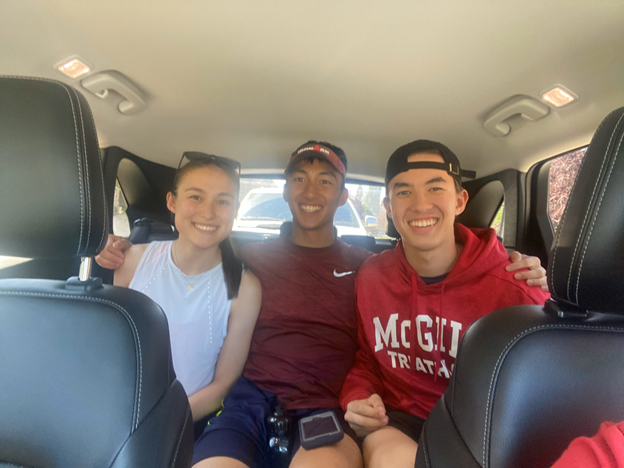 Howard finished his first Ironman 7.3 with Marie this summer, and all three of them continue to train for a full Ironman, where all the distances are doubled. Each of them looks back at where they started, with very little experience in any triathlon-related sport, and marvels at how far they've come with a bit of hard work, passion, and the support of good friends.
"This whole experience just shows that there's nothing you can't do if you put your mind to it. Taking action is better than inaction, so even if you're scared to do something, trying to do it is better than living with the regret of having not tried at all."