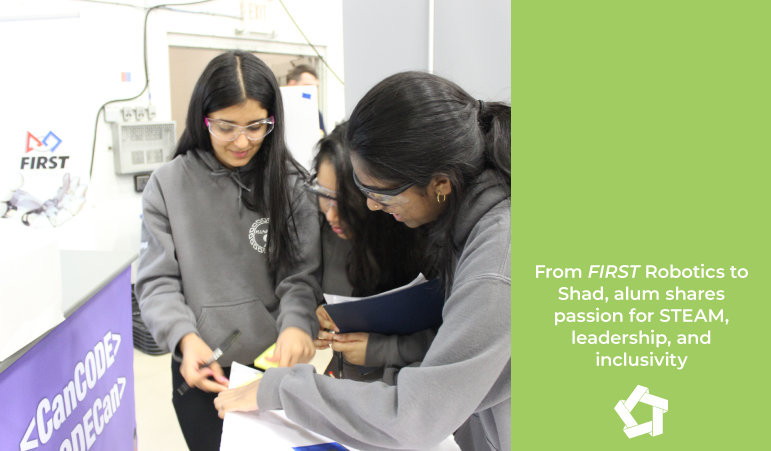 From FIRST Robotics to Shad, alum shares passion for STEAM, leadership, and inclusivity
| September 28, 2021
Shad Stories
Categories:
Like other young changemakers across Canada, Mehak Dhaliwal is setting her sights on building a better future. And there's a lot to look forward to.
She's continuing to bring STEM experiences to more students with her non-profit, SPARK. She's studying Systems Design Engineering at the University of Waterloo (and received a TD Community Leadership scholarship for her studies). And she hopes to use technology to solve issues into the future.
But looking back, Mehak reflects on the moments that defined her passion for solving complex problems, leading with a purpose, and using STEAM for good.
"I got started in robotics in Grade 6 when I joined a robotics team," says Mehak, who's from Caledon, Ontario. "All of a sudden I really fell in love with the whole engineering process and creating something basically out of nothing and competing with that."
Two years later, she joined a FIRST Robotics team in Grade 8, collaborating with peers to design, build and program robots to compete in a spectacle of science and technology.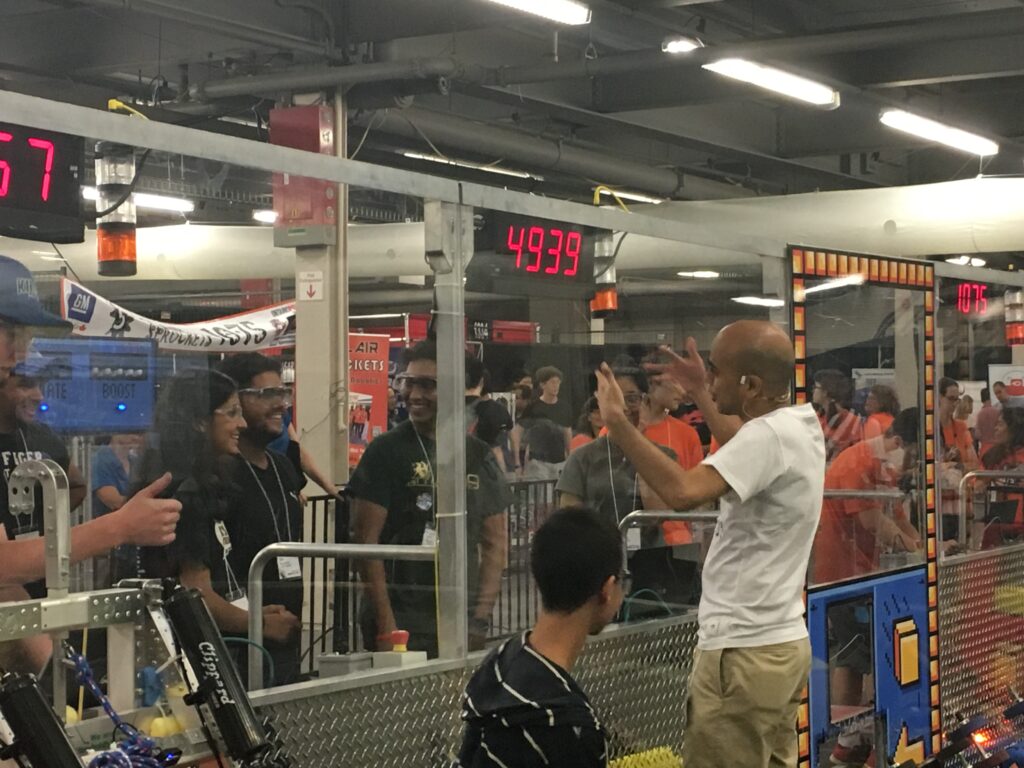 FIRST Robotics Canada hosts robotics competitions for elementary and high school students to exercise their creativity, learn STEM concepts, and gain the confidence to take on new challenges. At the highest level of robotics competition offered by FIRST, high school teams compete with 5 foot tall, 140-pound robots that are put to the test in a series of obstacles and meticulous tasks.
"I really enjoy putting everything together and understanding how these different systems work. Whether that's making sure we have pneumatics, the electrical aspects working, or making sure everything on mechanical is going well…," says Mehak. "Seeing how everything works together and how everything is interconnected really fascinates me."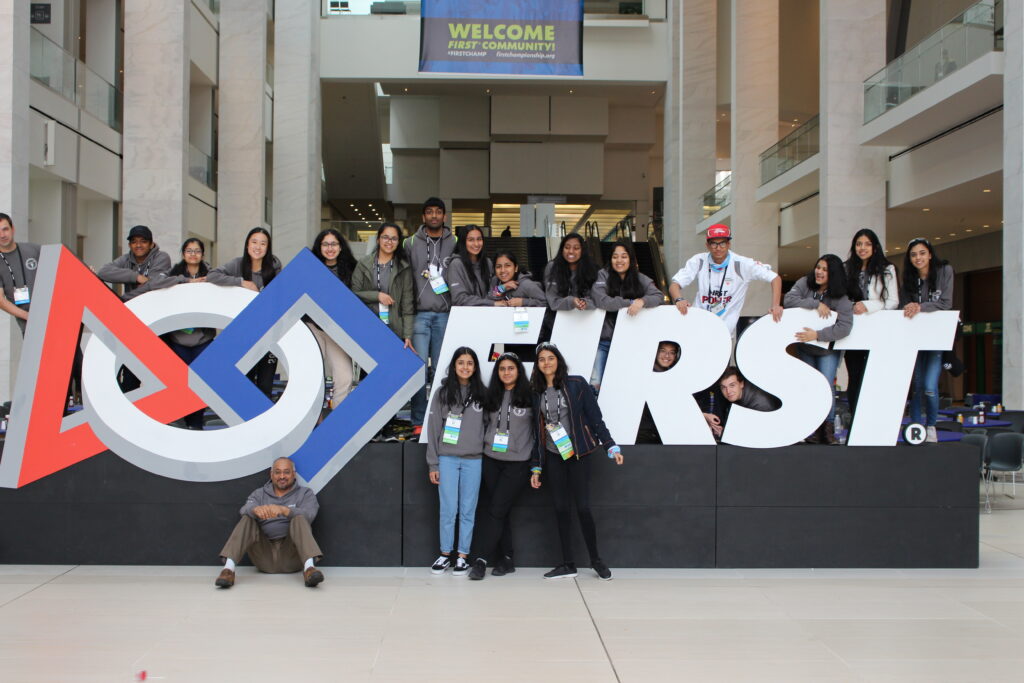 When her team (Team 4939: AllSpark9) made it to the International FIRST Robotics Championship for a second time, Mehak was right in on the action, joining other teams from across the world on the competition floor.
"Meeting people at a global scale is really exciting, that's one experience that really stands out."
That same year, Mehak applied to Shad, diving into another experience that—like FIRST—inspired her to pursue systems design engineering.
"Something that's very similar with the FIRST program and Shad is the community aspect. In FIRST Robotics, it's a very tightknit community of people on your own team and also people in your area. When you go to competitions, you really connect with a lot of other high school students who have very similar passions and you're all interested in the same thing."
"At Shad, there were people from rural and urban areas, people that I never met before. We had someone from Yukon at my campus, which was so exciting."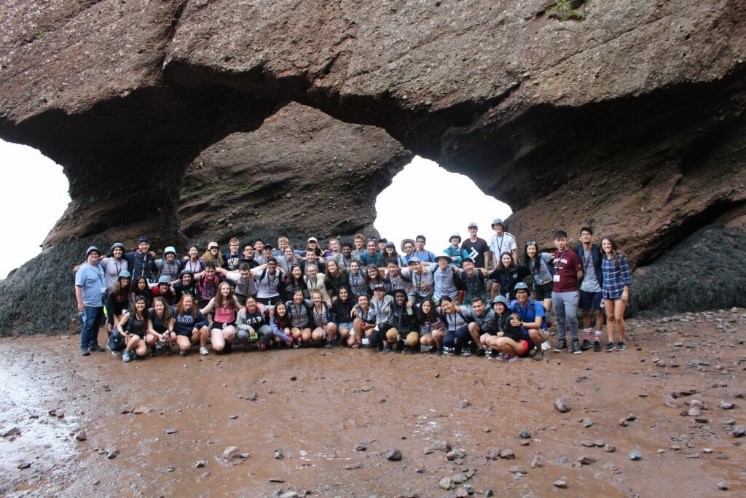 On top of the STEAM and university lectures, Mehak remembers other workshops at Shad that inspired her to make an impact in her community.
"Some of the activities we did at Shad were very emotional, forming these connections I wasn't used to and I really enjoyed…," says Mehak. "One of the workshops we did was on SMART goals. I remember sitting in this room with everyone at my campus and we were all writing down different goals. One of the things I wrote was starting my own organization."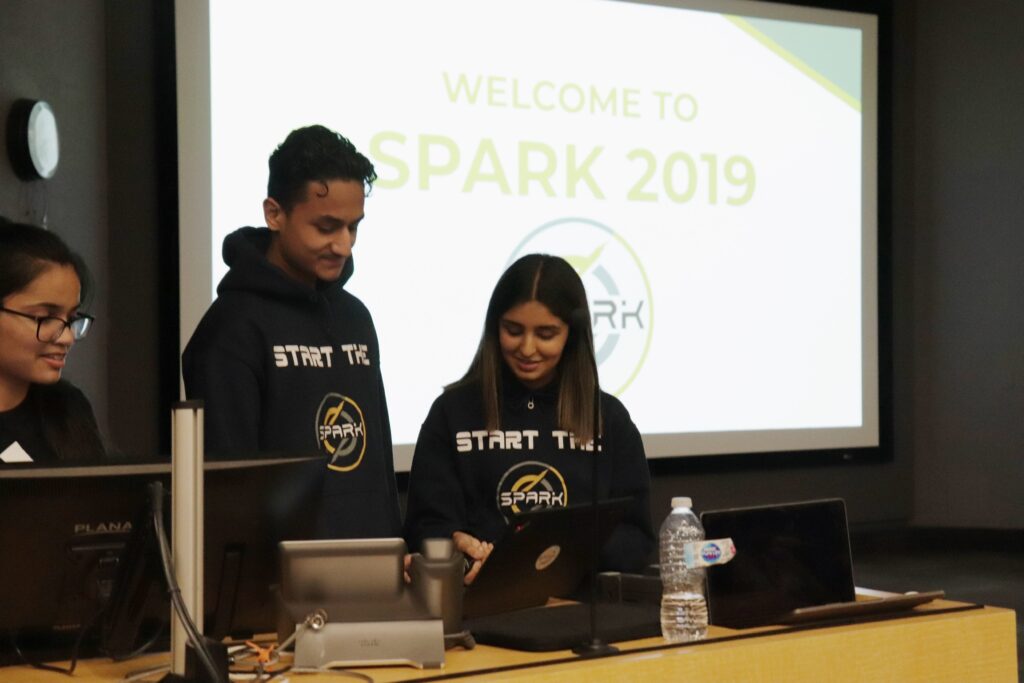 Before attending Shad, Mehak co-founded SPARK with her robotics team. They were inspired to spread their love of STEM and host annual hackathons for elementary, middle and high school students with limited access to these types of experiences.
After Shad, SPARK was incorporated as a non-profit organization.
"Coming out of Shad, I really wanted to make that change within my community and open up these STEM opportunities for individuals that may not have them."
Over the years, over 500 students have participated in SPARK hackathons, taking on themes like improving space exploration or making cities more sustainable.
During high school, Mehak was also on the FIRST Robotics Canada Youth Council—a group of FIRST students who call attention to issues and causes related to STEM. On top of running campaigns that highlight topics like diversity, mental health and inclusivity, the group also hosts Girls and Allies STEMathons.
"The youth council was also part of a panel discussion where we talked about accessibility and what that means for us, and it includes equity, diversity, and inclusion and how we can be better allies to underrepresented communities and to underrepresented individuals."
Mehak was awarded with FIRST Canada's Don Bossi Leadership & Innovation scholarship of $5,000 for her community work and continual interest in business, leadership, and making a difference.
Going into the future, Mehak hopes to continue doing work with SPARK, making it into a national or international non-profit. Ultimately, she hopes to use technology for good, whether that's to solve global issues or launch her own purpose-driven start-up.
"Through Shad and the FIRST program, there's a lot about how important it is for leaders to have empathy and be compassionate. And that's the only way that we can really understand other's perspectives and use everyone's perspectives to solve these problems. And I think my leadership style has drastically changed for the good."
Join students like Mehak—and fellow leader in robotics Sairamya Kurapati—in working towards your passions while making a difference in robotics and STEAM. Sign-up and get notified when Shad2022 applications open.