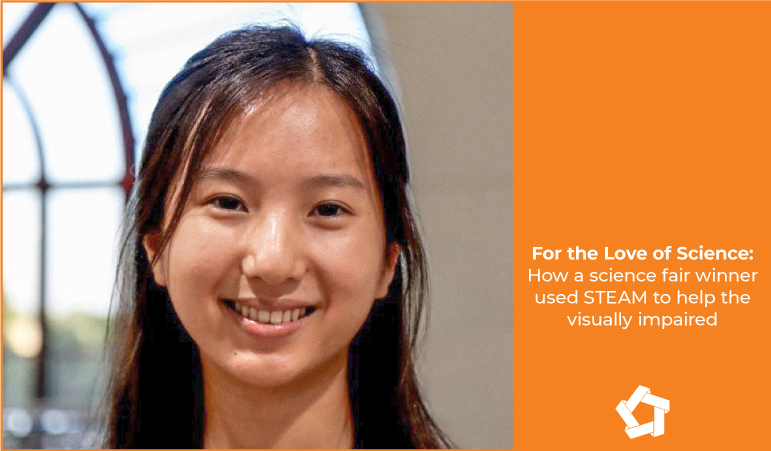 For the Love of Science: How a science fair winner used STEAM to help the visually impaired
| September 21, 2023
Shad Stories
Categories:
Katelyn Wu has always been fascinated by science, her curious nature motivating her need to know how things work. Throughout school, she loved to learn and explore new ideas, believing that science offers a pathway to making a difference and having an impact.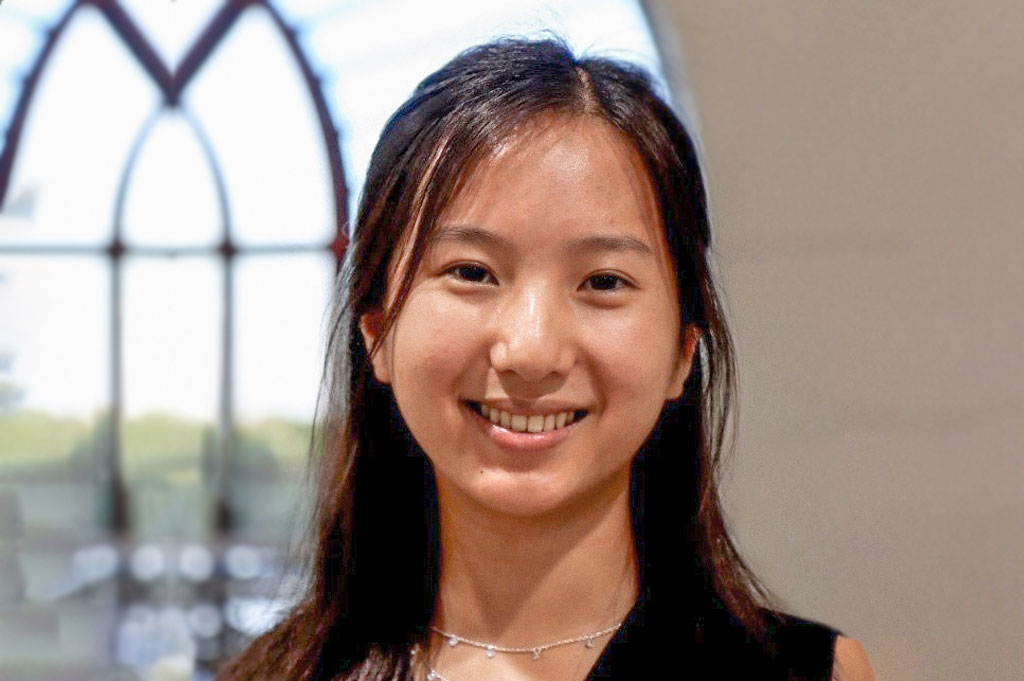 "From a young age, it is important for youth to begin learning and understanding the infinite ways STEAM makes things happen…I fell in love specifically with the maths and sciences around junior high school. I found these subjects to be the most fascinating of them all."
When Katelyn heard about Shad from people at her high school, she knew it was something she wanted to be a part of. "Being able to go away for a month to a university campus is not a typical part of high school, and it's an experience I really wanted."
When she arrived at the University of Western campus for the Shad program in the summer of 2022, she was blown away by the people she met and the range of topics and activities they were able to explore. "There were 72 people from all 10 provinces, and if it wasn't for Shad, I wouldn't have been able to make those connections."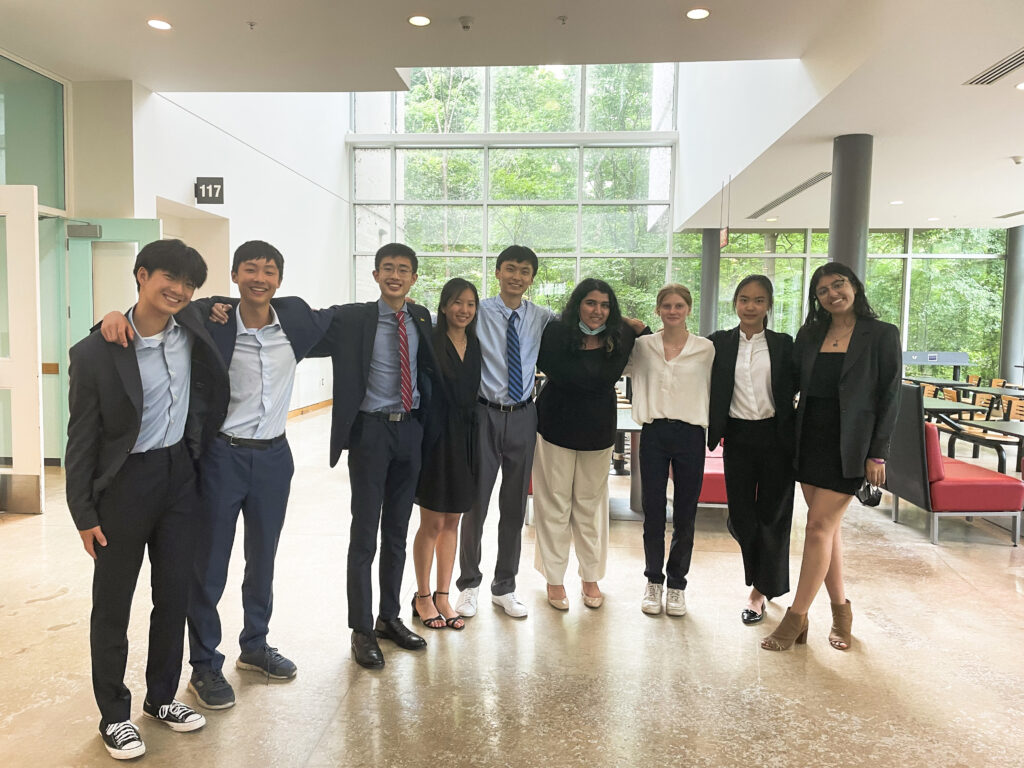 The sciences had always been her niche, but she quickly learned her strengths extended beyond just academics. Having the opportunity to engage with different kinds of people in different settings really helped her to become familiar with aspects of herself she hadn't spent much time examining.
"It was so exciting to be exposed to so many people and different fields of study, which really helped me to see where my strengths were and where I might need to improve. I never thought I would be a good presenter while pitching our design project, but Shad helped me to realize that it's a skill I already have and am pretty good at. But I am not great at computer stuff, like coding, so it was awesome to be paired with others who are good at that so that we all learn from each other."
Katelyn particularly loved the process involved in the design project, feeling it confirmed so much of what she already believed about the power of STEAM to solve big problems. Learning how to formulate a business plan and take a targeted view of which problem you wanted to solve and for who was unlike anything she had done before in school. It challenged her to think in ways that went beyond the science to figure out how to effectively apply what she knew.
"Our design challenge prompt that summer involved coming up with a solution to help improve the well-being of Canadians. My design team was able to narrow it down and we decided to focus on helping the visually impaired by designing a program that helped people to learn braille."
The team designed a program that would turn speech into braille using LED lights. They built a functioning prototype, with their device converting a spoken word into a braille character using columns of LED lights that lit to display the appropriate braille characters used to represent the input word. Her team won the award for "best prototype" at ShadWestern that summer.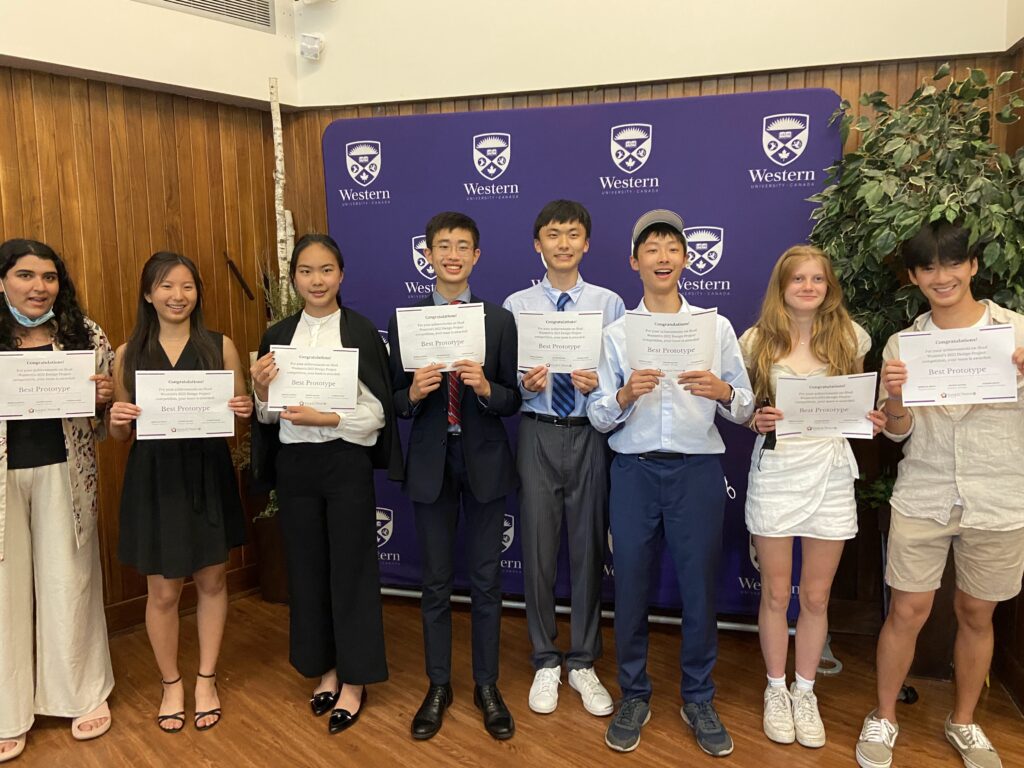 Following the program, Katelyn was inspired to continue with the project by some of her Shad design teammates who had applied to a youth innovation startup program in British Columbia to see if they could receive grant funding for the team's braille project. She decided to use the opportunity of an upcoming science fair to create a new prototype that was based on their original braille teaching idea, a project her and her partner from school, Moulik Budhiraja, called "Nail Braille", the same as Katelyn's Shad design project.
Making use of some of the lessons from Shad, Katelyn and Moulik built a new prototype that focused on the teaching of braille through two separate computer programs: one that taught the learner the braille alphabet and one that was more interactive, displaying a random braille character for the user to then identify for the program verbally.
 Instead of LED lights, the new prototype was made using a 3D printer to create a mounted rotating disc imprinted with different braille characters. The disc is octagonal, with each of the 8 faces containing a combination of dots and spaces. This is connected to a computer that prompts the discs to turn as the individual learns the different braille characters. The device allows the learner to interact with each character and then input verbally the braille character they've just engaged with, and if they answer correctly, the discs move forward to the next character. Katelyn and Moulik engaged some of their peers to test the efficacy of their braille teaching tool, and the data they collected indicated that "Nail Braille" is twice as effective at teaching braille than conventional braille tutorials. "Our goal was to make braille education low cost and accessible."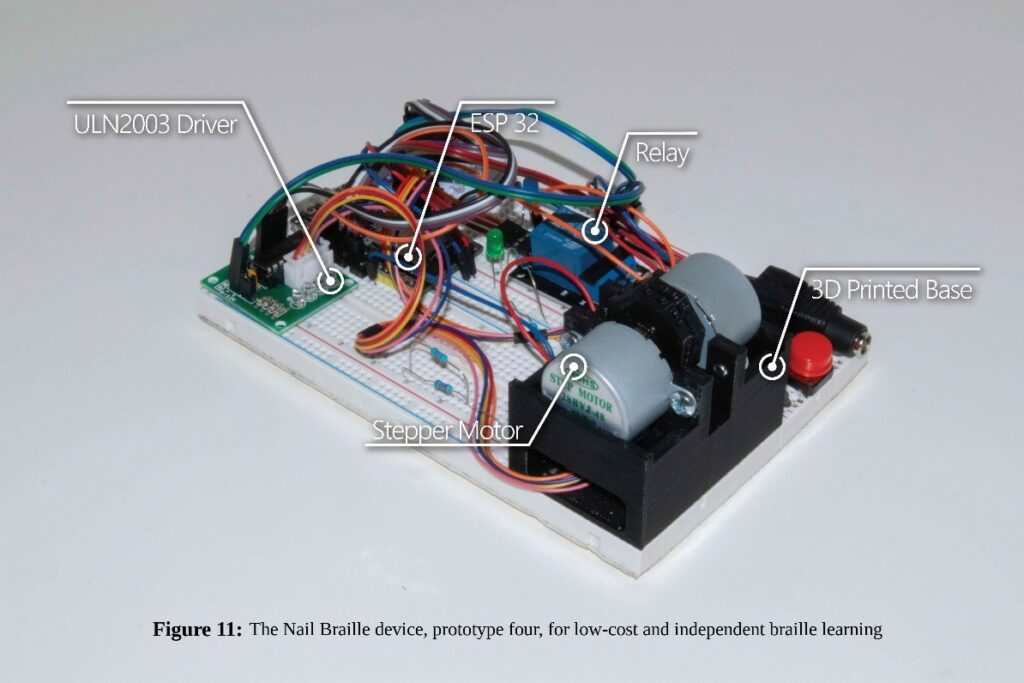 They first entered their project at the Waterloo-Wellington Science Fair in April 2023, where they received a Gold award, the highest accolade. The judges loved that Katelyn and Moulik had designed a project that addressed a real-world problem.
They were invited to enter "Nail Braille" into the Canada Wide Science Fair (CWSF) in Edmonton in May of 2023, where the judges continued to be impressed by Katelyn and Moulik's ingenuity and creativity. They won a Platinum award, as well as the Youth Can Innovate Award and the S.M. Blair Award, the latter of which goes to the project most likely to be patented.  Of course, neither Katelyn nor Moulik wanted to patent their idea.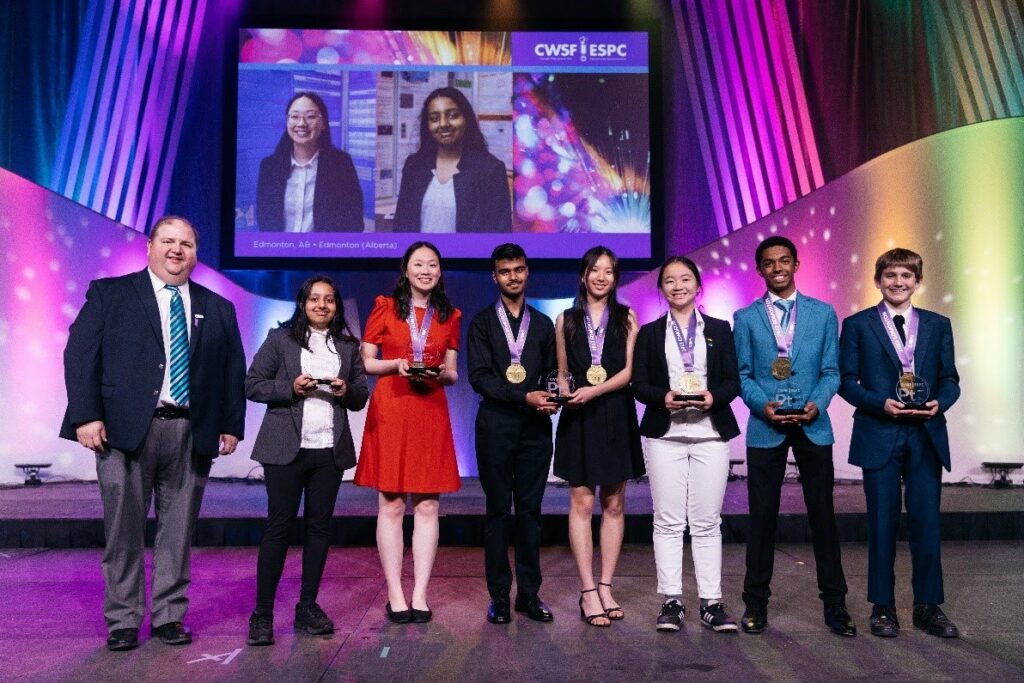 "Our goal was to create accessible braille education that was independent and efficient. We left the project open sourced online so that anyone can access the instructions to build their own, which costs less than $25 to build."
Katelyn believes opportunities like science fairs are amazing places to help students to see the real-world value of STEAM and feel empowered to apply it in their own way.
"Science fairs provide students with the opportunity to apply the knowledge they gain in the classroom and create something that's their own, which allows for so much creativity. You see projects that are so neat, things that are the student's own that maybe no one else would have thought of."
For Katelyn, Shad provided a similar environment in which to explore new ideas and take risks to innovate and solve problems, helping her to see that everyone has the ability to make an impact, regardless of age, gender, or background.
"The design project at Shad gave us the opportunity to apply things we were learning, unlike school which is mostly just building knowledge without being able to see how it works in practice. Most kids think the application of knowledge comes after school when you get a job, but Shad teaches you early that you have the ability to create solutions to real-world problems in collaboration with others. It's not something you have to wait to do, you can do it now."