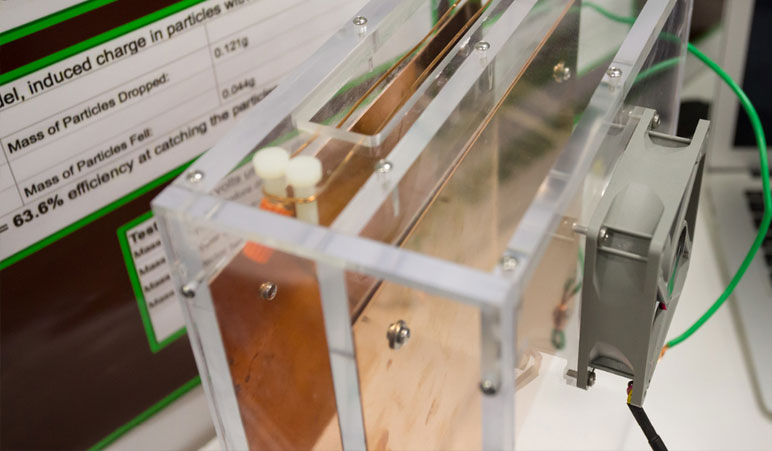 Fellow brings Shad-inspired prototype to Canada-Wide Science Fair
| May 23, 2019
Shad Stories
Categories:
Jonah Leinwand brought his group's real-world design project to life using the skills and motivation he gained at Shad. In less than a year, he pitched, designed, researched and tested the product—and after bringing it to two science fairs, he's ready to do even more.
Amid the hundreds of booths lined side-by-side at the Canada-Wide Science Fair, it was easy to tell that Jonah Leinwand was a proud Shad, the logo next to months' worth of research and results.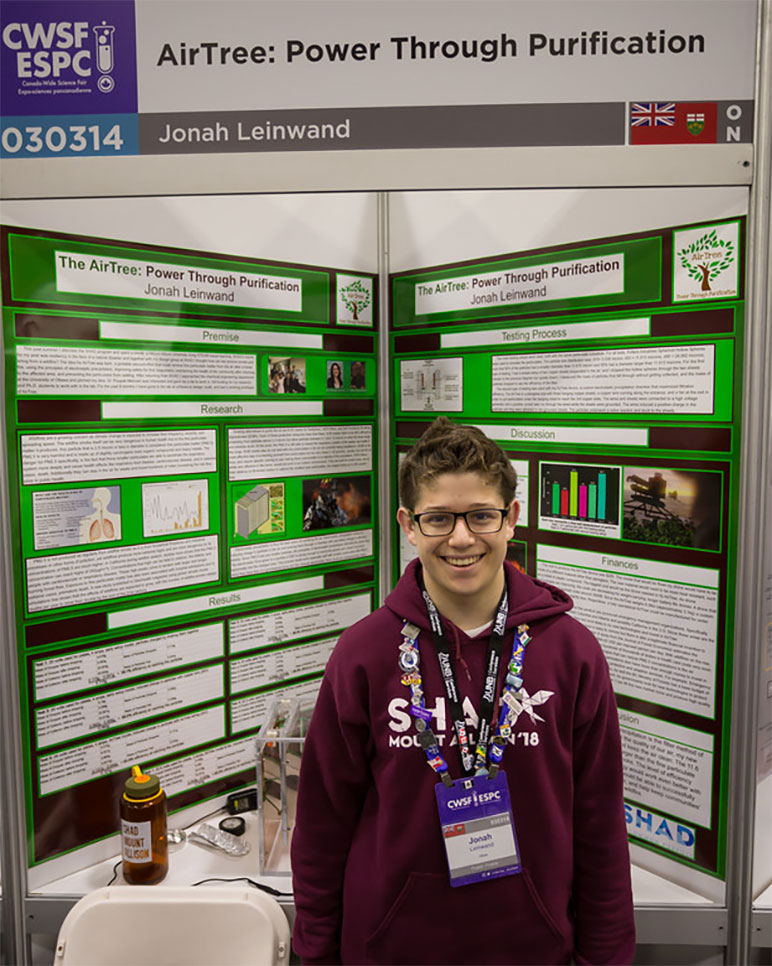 Jonah, a Grade 12 student at the Lisgar Collegiate Institute in Ottawa, was there to present AirTree, a device that helps purify air during wildfires. It uses copper wires to induce a positive charge on harmful particles, routing them to a large copper plate.
While AirTree is now a working prototype, ten months ago it was merely an idea thought-up by his real-world design challenge group at Shad Mount Allison.
Each July, Shads across Canada are asked to solve a real-world problem by designing an original product or service. Last year, the theme was natural disasters and Jonah's group focused on the devasting effects of wildfires.
"One of the biggest problems in wildfires is all the other bad stuff that comes from smoke, like particulate matter, carbon monoxide, and mercury. It's all really dangerous for a community," says Jonah.
"Our idea at Shad was to have a drone remove all of that stuff from the air."
While there are respirators that help firefighters breathe through fire and smoke, Jonah says once these masks are off, there's nothing stopping the inhalation or spread of particulate matters.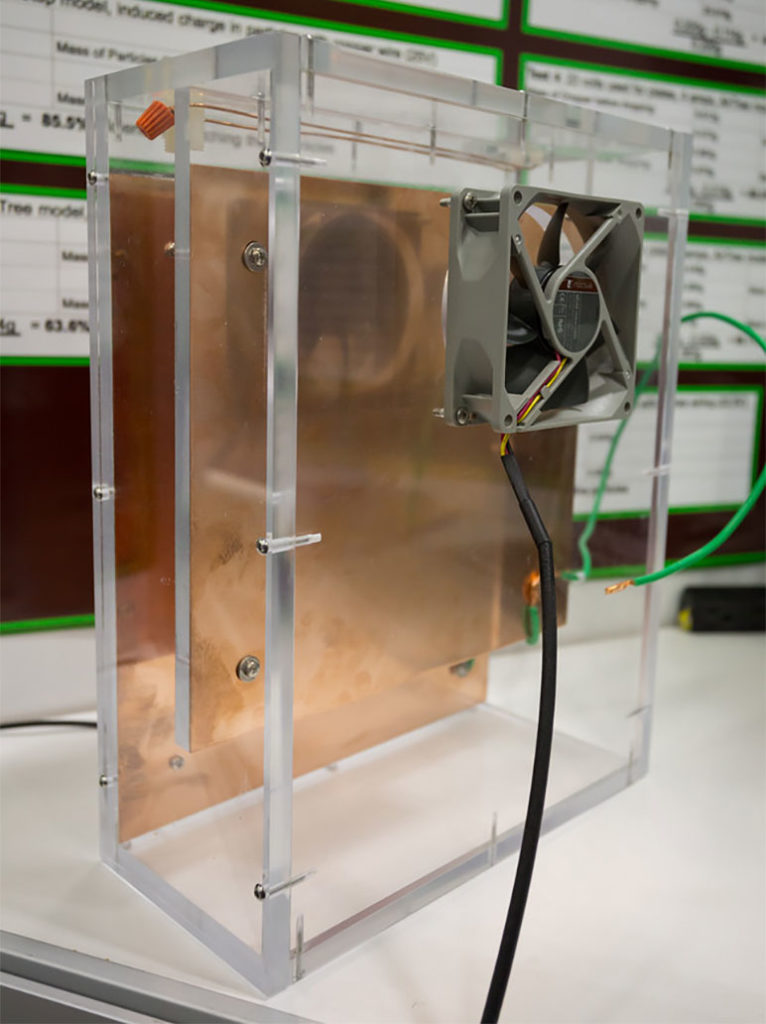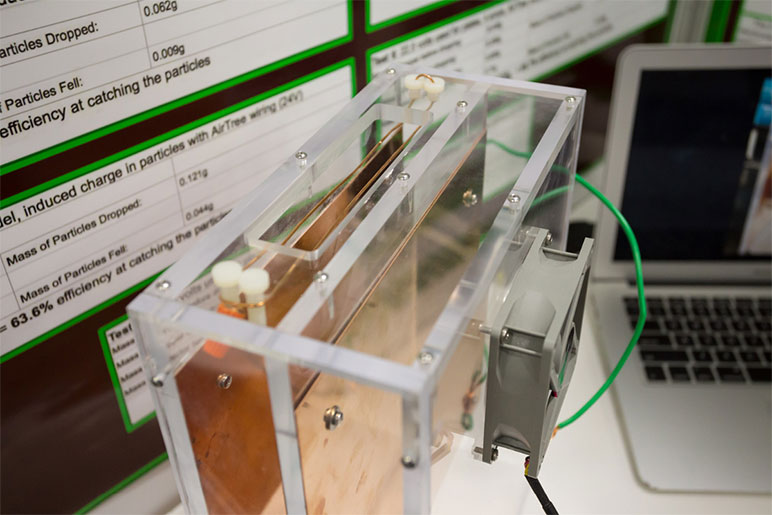 With the support of his Shad group that developed the idea, he emailed the head of the chemical engineering department at the University of Ottawa and asked if any professors might be interested in hearing about AirTree.
"I was feeling nervous but not necessarily nervous in the traditional way. I knew I had a good idea."
After hearing his pitch, a professor gave him funding, lab space and even offered the help of university students to make his design come to life.
"They don't really care if you are in Grade 12 or you have a PhD. If you have a good idea, that's what they are interested in."
Jonah brought the prototype to the Ottawa Regional Science Fair, winning the senior category and a trip to the Canada-Wide Science Fair, where he scored an invitation to a weeklong STEM and entrepreneurship camp at York University.
Next fall, he will study Biomedical Engineering at the University of Waterloo but plans to continue his work with AirTree. He wants to add a drone and modify the design to start testing outside of the lab.
"I'm excited for what the future holds."