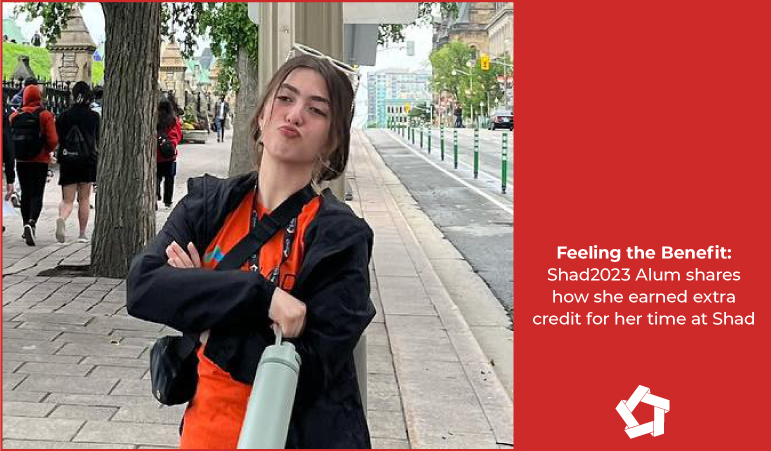 Feeling the Benefit: Shad2023 Alum shares how she earned extra credit for her time at Shad
| November 9, 2023
Shad Stories
Categories: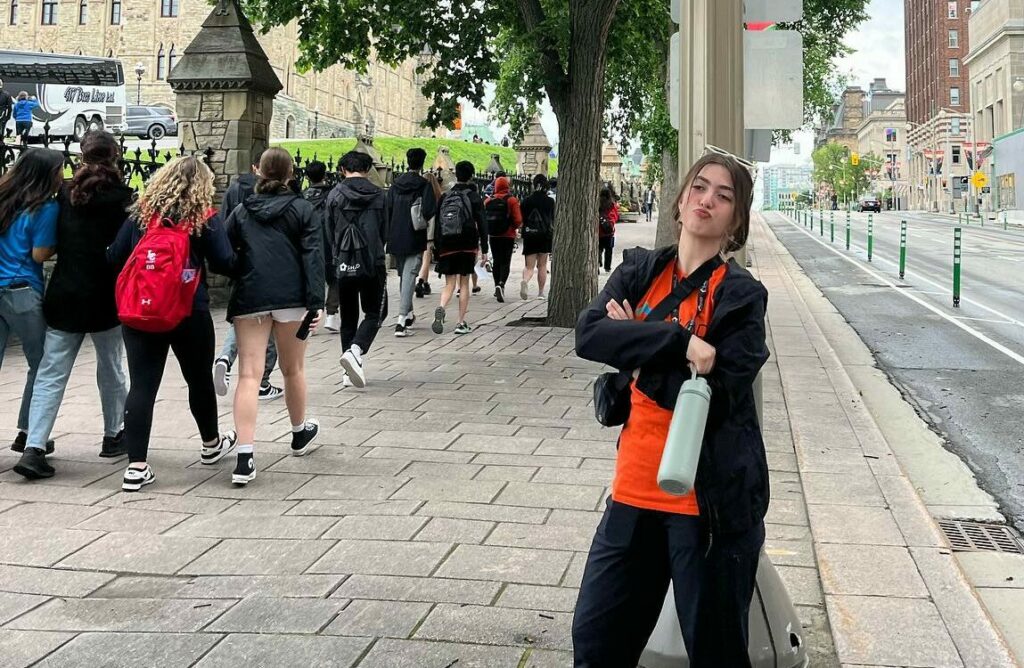 When Amitis Hajmaghani applied to the Shad2023 program, she had post-secondary benefits on her mind. She had learned about the program from a peer at her school, who not only shared the ins and outs of the experience of going away to a university campus for a month, but who also shared how Shad can count towards a high school credit.
As a student at a school in PEI, Amitis had the opportunity for Shad to count as an external credit towards her high school graduation. Though external credits cannot be taken in lieu of required courses at her school, they go a long way to help students positively showcase their character and diverse skillsets when applying to post-secondary. "My school is really focused on academics and the students there are always looking for opportunities to build up their transcript."
Amitis was working towards her Duke of Edinburgh Award, a program that, like Shad, aims to help youth develop the skills and tools needed to improve both themselves and their communities. Students must meet a number of requirements to obtain the award, one of which is the Gold Project, which requires the student to attend a residential program with a purpose, with a group of people they did not previously know. Shad counts towards the Gold Project of the Duke of Edinburgh, which Amitis saw as an added bonus when she applied.
"The Duke of Edinburgh Award is a long commitment, and being able to do a large portion of it in one month at Shad was the best, it made a big commitment more enjoyable. Shad provided the perfect mix of spending a fun summer and getting something educational that will continue to help me throughout my life."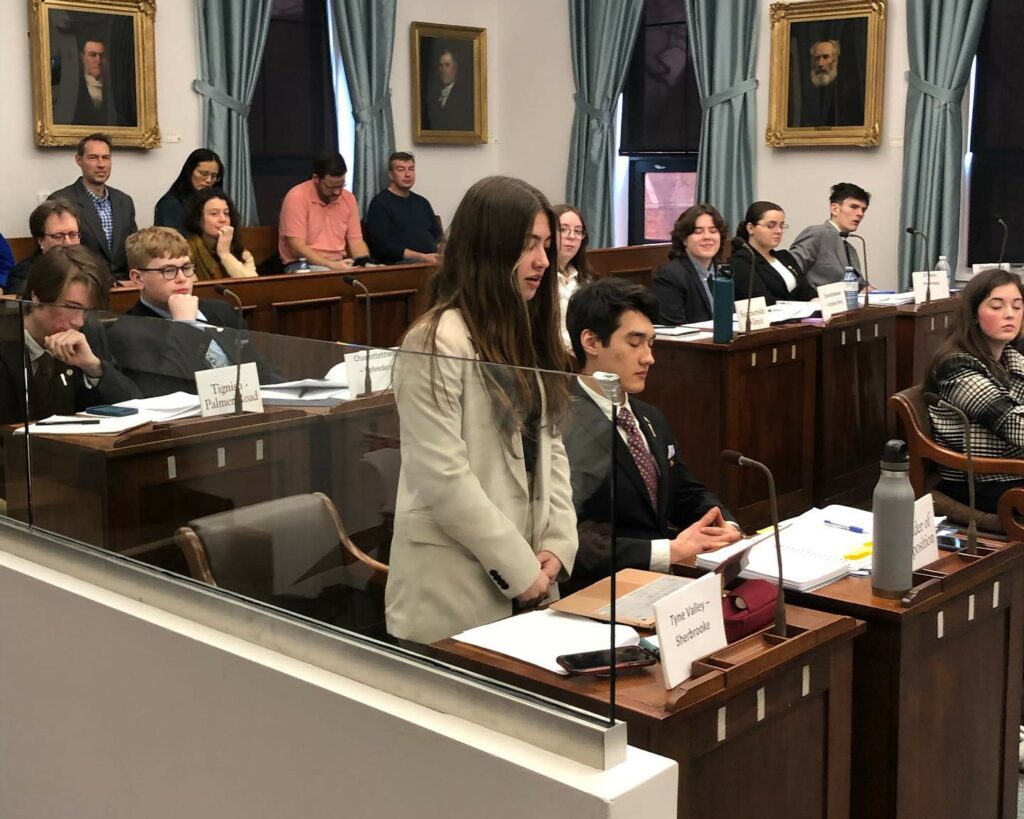 Though Amitis is using her Shad experience towards the Duke of Edinburgh Gold Project, it does not only apply as a credit towards that specific award. Completing the Shad program allows all PEI students to obtain an external credit for their high school transcript to help demonstrate a diversity of interests and skillsets when applying to post-secondary.
School credits for Shad are also available in Saskatchewan, where students can attend Shad for a Special Project Credit, and Nova Scotia, who offer a Personal Development Credit to Shad alum from the province.  Shad participation also counts towards the creativity aspect of the CAS for students enrolled in the International Baccalaureate program.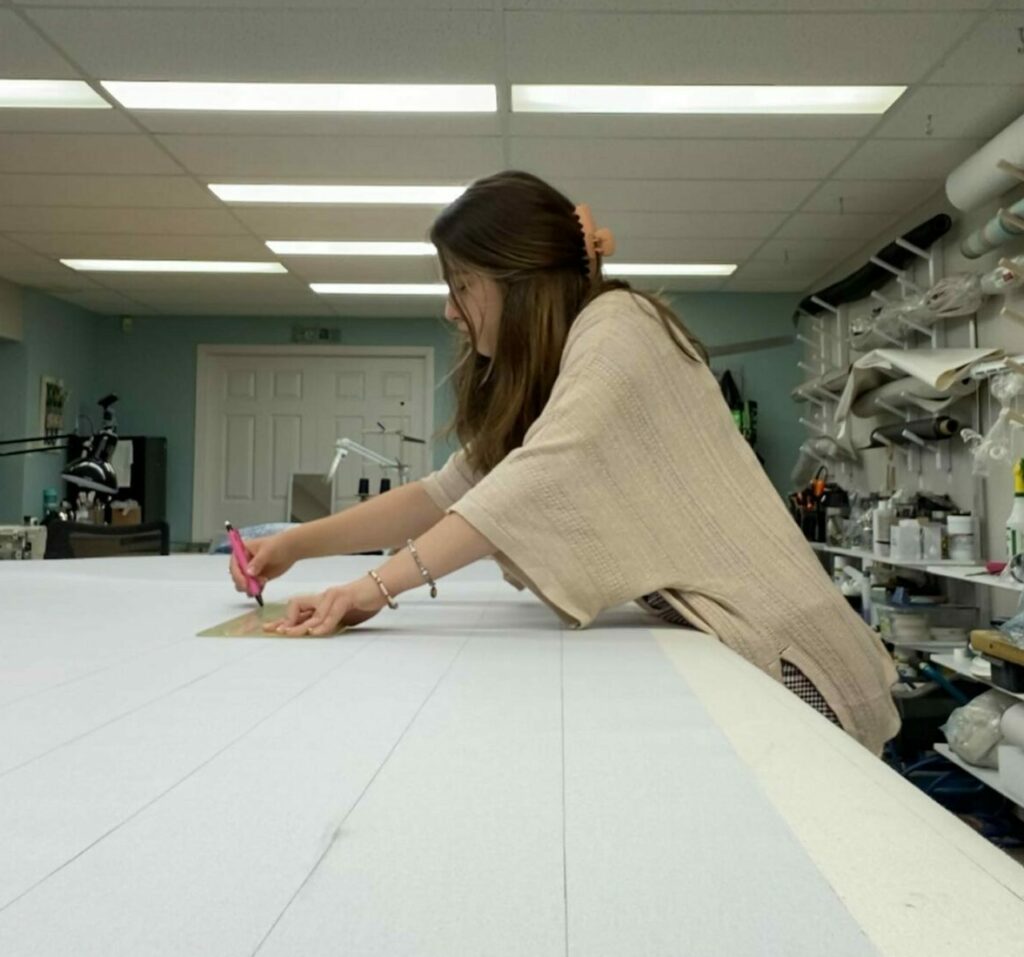 Though grateful for the opportunity to earn the credit for her time in the program, Amitis believes the benefits of her Shad experience extend far beyond the Duke of Edinburgh Award.
"I want to go into the medical field, and since Shad is a STEAM based program, having the experience on my transcript as an external credit will look extremely beneficial for me. The specific program I am looking at is Medical Studies at either Western University or Dalhousie University, and the program is really small at both schools. It's really competitive, since at Dalhousie there are limited spaces for students from the East Coast. This means you have to be the top of the top, and having external credits like Shad are what will help to get you there, since it shows you are a well-rounded applicant who has more to offer than just good grades."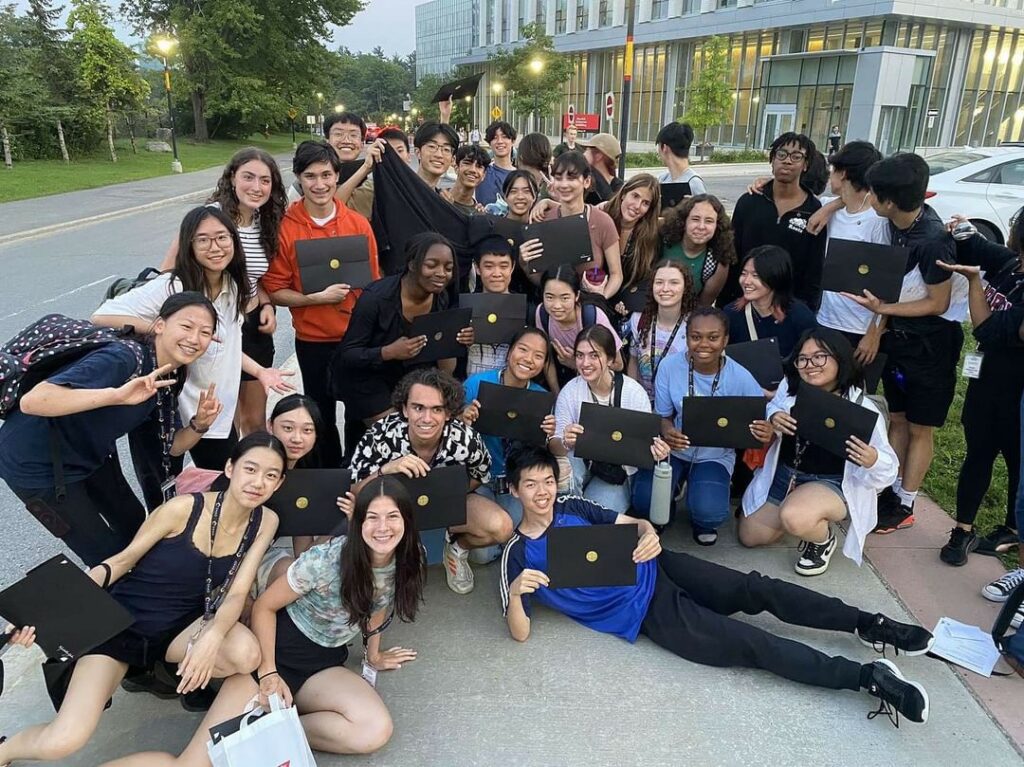 As she gets ready to apply for her desired programs, Amitis also hopes to use her Shad experience to help her with scholarship opportunities. Many of Shad's host universities offer exclusive entrance scholarships valued between $1000-$20,000 to Shad program alumni to be used towards the cost of obtaining their undergraduate degree.
"The student from my school who told me about Shad also told me how it impacted her university application process. When she applied for scholarships, she was able to list all of her extracurriculars and write an essay, where she was able to talk about her Shad experience, and that helped her to secure funding towards her undergraduate."
Looking back, Amitis feels the experience has helped to foster personal growth that she feels will go a long way in helping her achieve her goals and navigate post-secondary with greater confidence and ease.
"Shad was helpful in fostering independence, since many students do after school volunteering and other local commitments, but few go away for a whole month to work with peers on a real-world project. And then we come home and can become Shad Ambassadors, which is so helpful with networking and getting comfortable engaging people we don't know. It's been an amazing skill to learn that will prove helpful in many situations as I continue to move towards my goals."