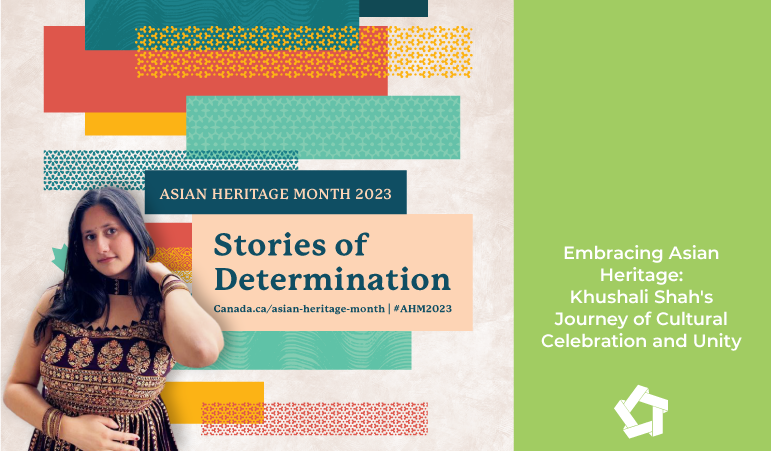 Embracing Asian Heritage: Khushali Shah's Journey of Cultural Celebration and Unity
| May 29, 2023
Shad Stories
Categories:
When Khushali Shah feels life is getting a bit too hectic, she turns to yoga and meditation, practices from her Indian roots that never fail to calm and ground her.
These tools from her Asian heritage have become even more important since moving from a small town with a tight-knit Indian community to the much larger city of Hamilton to attend McMaster University to study Biological and Chemical Engineering. Thankfully, Khushali found understanding and support in the Hindu Student Association (HSA) on campus, a club that offered her the comforts of a home away from home.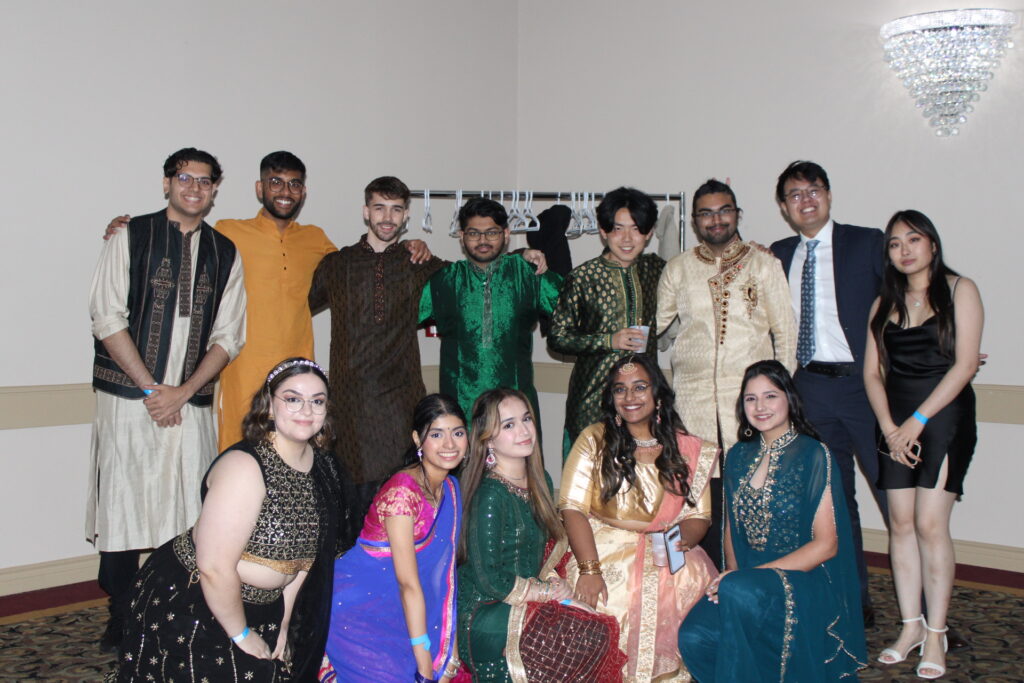 "The club is open to anyone; it's about celebrating the culture and the traditions and connecting back to spirituality. At university we can sometimes lose that connection to our roots when we're away from home, and this allows students to reconnect to a community they can relate to and ask for help from when feeling stressed."
Khushali's parents immigrated to Canada from India before she was born, though she spent some of her early years in India with family. Her parents always fostered an appreciation for heritage, teaching her the importance of traditional celebrations and medicinal practices. Her mother knows a great deal about the latter, having been an ayurvedic doctor in India, which takes a homeopathic approach to medicine.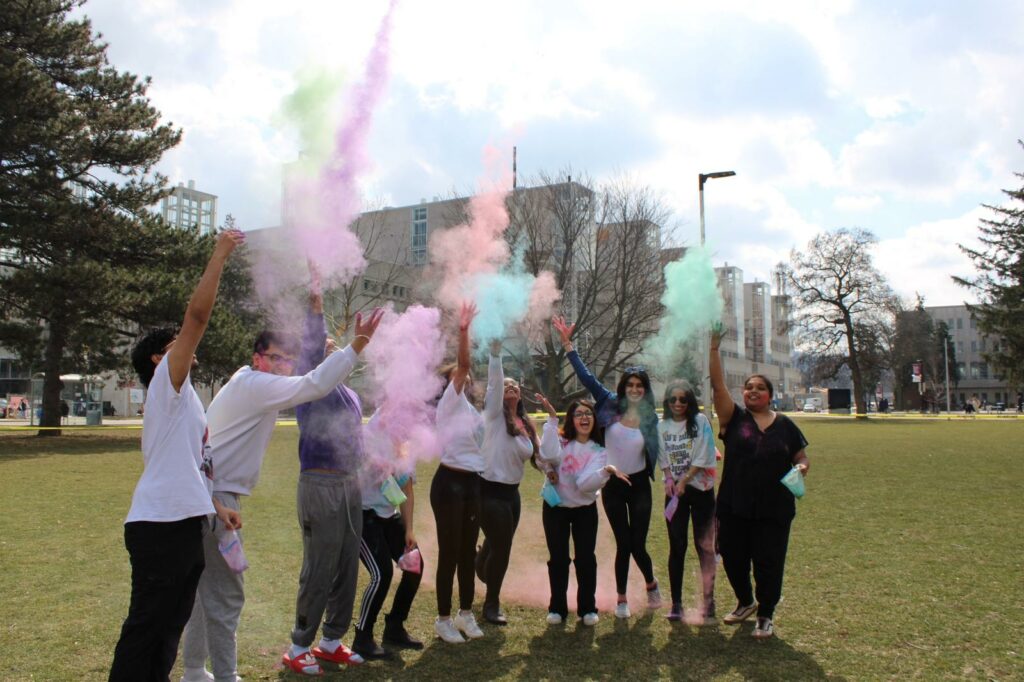 Khushali and her peers in the HSA are eager to share this knowledge with others and believe the best way to extinguish the fear of the "other" is to create spaces where people can learn about different cultures and develop an appreciation for what they have to offer.
"During the pandemic we offered educational webinars for students using South Asian professionals from the community. For example, we had an ayurvedic doctor come to hold a workshop, and she explained to the students the history of her profession, how it's practiced, how it relates to current medicine. It was nice to share this knowledge with people who might otherwise never know this profession existed or what it was about."
When planning events with the HSA, Khushali is able to draw ideas from events held by the Hindu community back home in Kincardine, Ontario. One such event was a recent open house in the downtown park sponsored by the municipality where people from the area could come and learn about the Hindu culture. "It was a lot of fun; my sister and I did a dance and people shared different cultural aspects. It was pretty cool."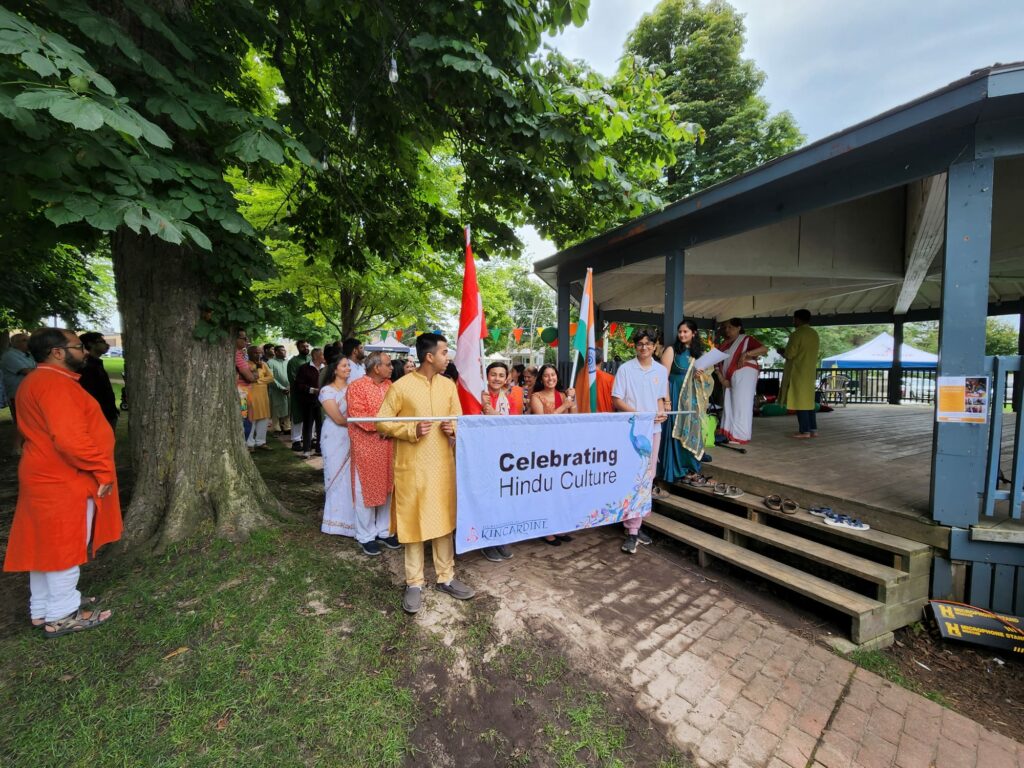 It was her connection to the Indian community at home that led Khushali to attend Shad in 2019. Both her parents had professions in STEAM, and she had always been interested in those subjects herself. So she was intrigued when a family friend in the Hindu community told her about Shad and encouraged her to apply. "Being at Shad was just so cool, it was so inspiring to see all these students from across Canada and coming from different backgrounds. We had different passions but had that love of learning and curiosity in common."
One of the workshops at Shad that summer inspired her to pursue a degree in chemical and biological engineering.
"There was this fluids workshop that was so interesting. I hadn't actually thought of going into engineering before that, but it really stuck with me and influenced my degree choice. It was an amazing learning experience."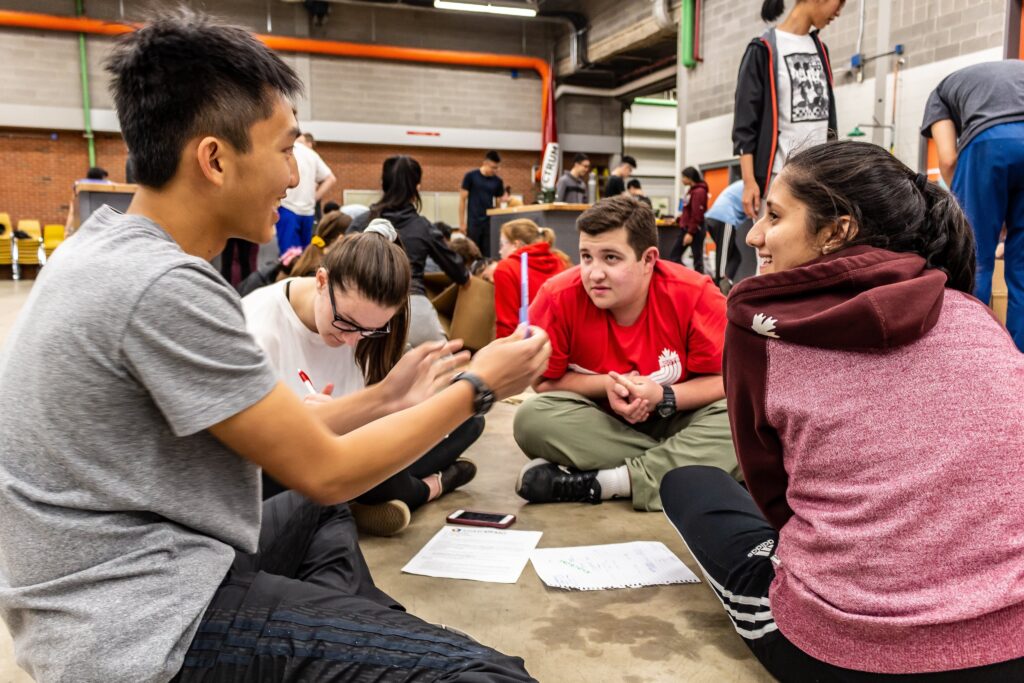 Khushali is continuing to learn through Shad, as she was recently selected to participate in the McCall MacBain Shad Leaders program. Here she will have the opportunity to expand her leadership and mentorship skills so that she can continue to give back to the university community she loves so much.
Reflecting on Asian Heritage Month and the purpose she finds in hosting events through the HSA, Khushali is optimistic in her ability to be an advocate for others through cultural events like the ones she's been involved with at home and on campus. She hopes showing pride in where she comes from will help others feel comfortable to do the same.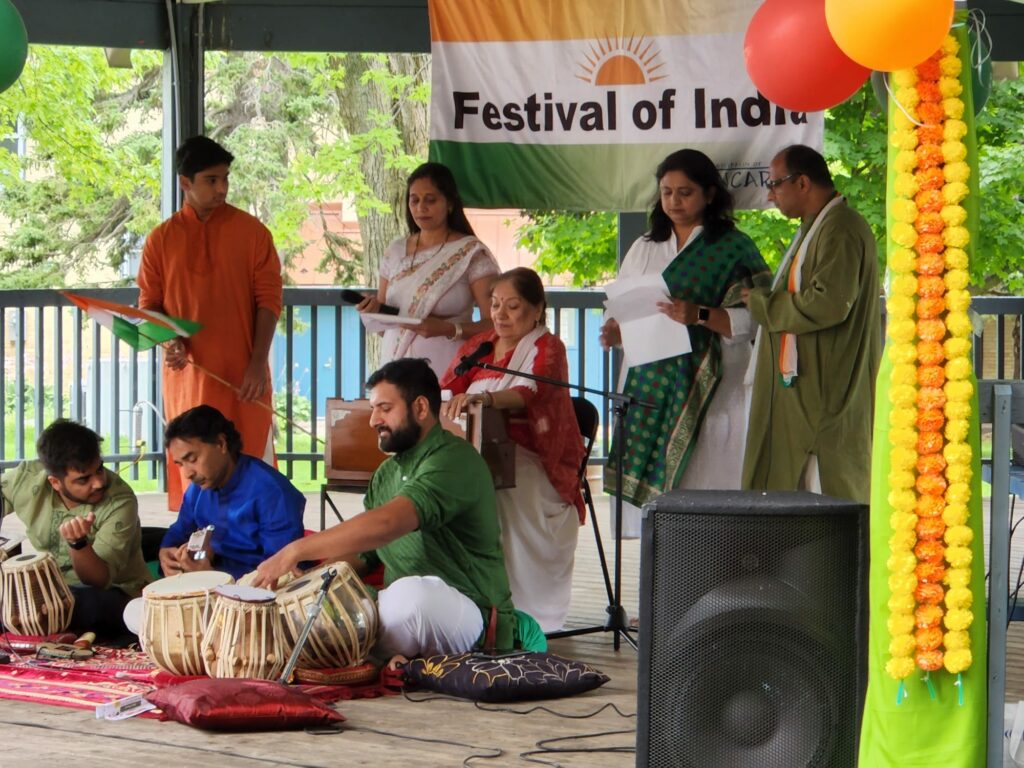 "The ability to bring people together through events with the HSA makes you understand the "why". Why these traditions are so special and why they resonate with people. It creates a community and acceptance towards others' religions and beliefs…a lot of people view diversity as different to unity, but how diversity isn't separating into differences, it's actually coming together in common understanding."