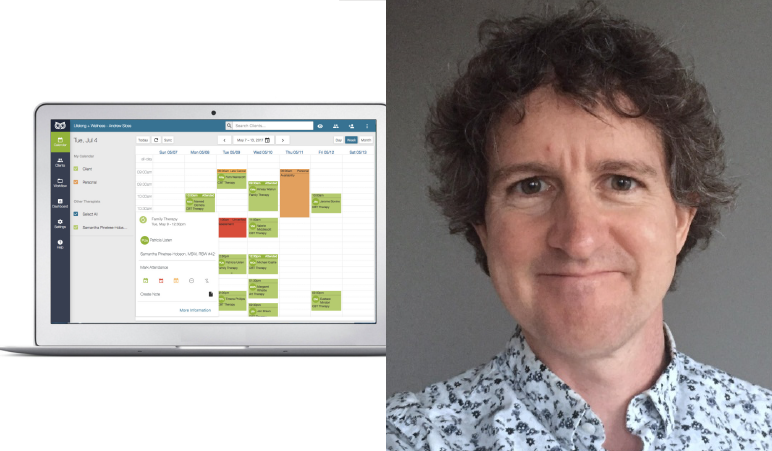 CEO shares importance of collaboration, exploring business and technology at Shad
| April 24, 2020
Shad Stories
Categories:
Andrew Sloss has always been fascinated with technology and business. This passion inspired him to attend the University of Waterloo for Systems Design Engineering, to pursue roles at fast-growing, technology-driven companies, and to even start his own business that uses technology to support mental health practitioners across Canada.
But this fascination with business and technology is also one of the reasons why he went to Shad in 1989. He experienced meaningful math lectures, explored the East Coast, and had his first taste of university life.
So, when Andrew heard his nephew was considering Shad a few years ago, he eagerly endorsed the summer STEAM program.
"It was a great opportunity just to be with likeminded kids that were exploring all these things trying to figure out the intersection of technology, science, and the entrepreneurial aspect of it," says Andrew. "That was definitely a foundational experience as a young person for me."
Andrew was briefly transported back to Shad when his nephew called during the program, asking for advice for his group's real-world design project.
"I didn't really help them very much but I listened in on their project and gave a couple thoughts. It was cool to see the generational nature of what Shad looks like and [how it] continues to have an impact in new ways and new contexts in how business and technology work."
Andrew Sloss is the Founder and CEO of Owl Practice, a practice management solution to help mental health practitioners with tasks like scheduling, data management, billing and invoicing.

He launched the service in 2014, after seeing the need for administrative support at his partner's psychology practice.
"Like most psychologists or mental health workers, they're empaths first and they're not generally trained as business people and often don't like that aspect of running a private practice."
Andrew says there are few technology solutions being deployed in the mental health field, unlike some other healthcare professions.
"Both my wife and I have always been passionate about mental health, the destigmatization of mental health, and improving the access to mental health services. That was one of the primary reasons my wife went into private practice."
Now Owl Practice is servicing thousands of therapists across Canada.
"Part of the reason for the success is that we've always been very close to the community of mental health practitioners and worked very closely in collaboration with them to design a solution and a platform that actually really works for the needs that they specifically have as mental health practitioners."
And this collaborative approach is one of the reasons why Andrew thinks programs like Shad are great for students—like his nephew—to pursue.
"We've only been able to achieve the things we have, by having amazing people who contribute to our effort," says Andrew. "I think anything that we can do to nurture not only an inclination in pursuit of STEM-related ideas, but to do it with a team-based approach, where we do and succeed together, an approach where creativity is at the heart of it, I think is really where a lot of innovation can blossom."
If you're a Shad alumnus, we'd love to feature you in a story! Please contact alumni@shad.ca!