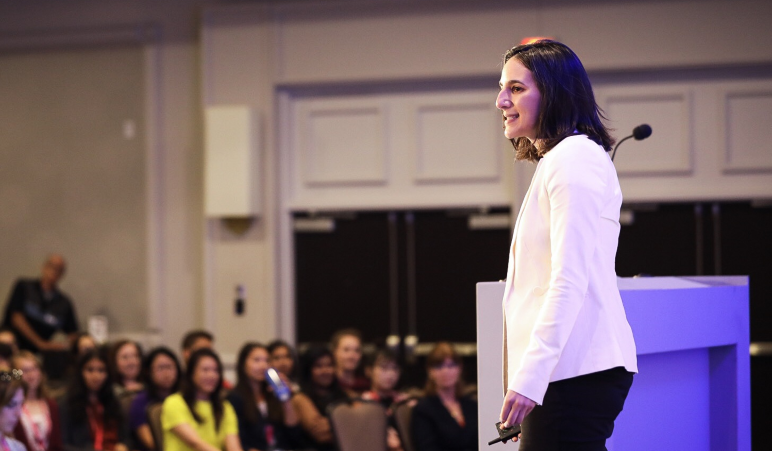 CEO shares how Shad impacted her start-up's success
| August 29, 2019
Shad Stories
Categories:
Her company was chosen as one of SheEO's Top 8 Canadian Ventures. She won $1 million in a pitch competition. And just closed a $2.6 million seed round for her dairy farming sensor technology.
Bethany Deshpande is quickly leading her start-up SomaDetect to success, and she's doing it with Shad in mind.
Bethany went to Shad in 2004, later becoming a Program Assistant and faculty member during her summers as a graduate and PhD student.
Looking back, Shad was more than just a summer break chalked full of mentorship and nostalgia; it was the place where she unknowingly learned a lot about what it takes to be a successful CEO.
"So much of what I learned at Shad shaped what we do every single day, especially when it comes to building and managing a team," says Bethany.
Her company SomaDetect uses light sensors and artificial intelligence to monitor milk quality in real time, allowing farmers to reduce the spread of disease, prevent contamination and maximize the quality of milk for consumers.  
Our mission is to providing better information to farmers to produce the best quality milk.

We believe in providing better data for farmers, better milk for consumers, and better lives for cows. To learn more, check out our site here: https://t.co/kna9tMVwqA pic.twitter.com/LtPc6tcjDp

— SomaDetect | Make Better Milk (@SomaDetect) August 6, 2019
Bethany never thought she would end up in the agriculture business, coming from a rich background in math and biology. But in 2016, she realized the potential of a sensor technology developed by her father, and she thought that her ability to make sense of large amounts of data paired with her entrepreneurial mindset could be of use.
"I don't think entrepreneurship was something I was looking for necessarily, but it was always something I was always able to find," says Bethany. "And when I did find entrepreneurship, I had so much learning from Shad to back me up in ways that I never thought would be necessary."
At Shad, Bethany learned the components of a successful pitch and how to lead a team with quiet vigour. And even after Shad, when she was a faculty member at Laval, she realized that the people she met would be an integral part of her team.  
First, she recruited Nicholas Clermont, a former Program Director at Laval, and now co-founder and Chief Design Officer at SomaDetect.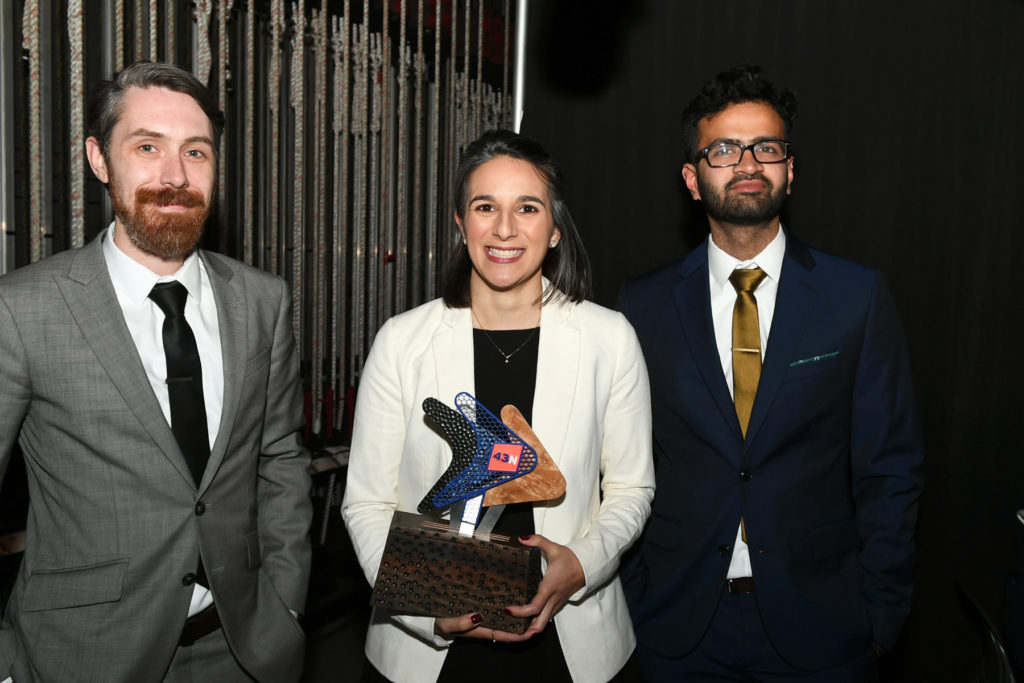 She also brought on Bryan Wattie, a former Shad and Program Assistant, who is the manager of strategic partnerships at the company.
Currently 25 people work under Bethany in their offices in Fredericton and Buffalo.
"Half a Shad program," Bethany jokes.
During team meetings and retreats, Bethany says they often use Shad exercises to practice design thinking and collaborate towards a common goal.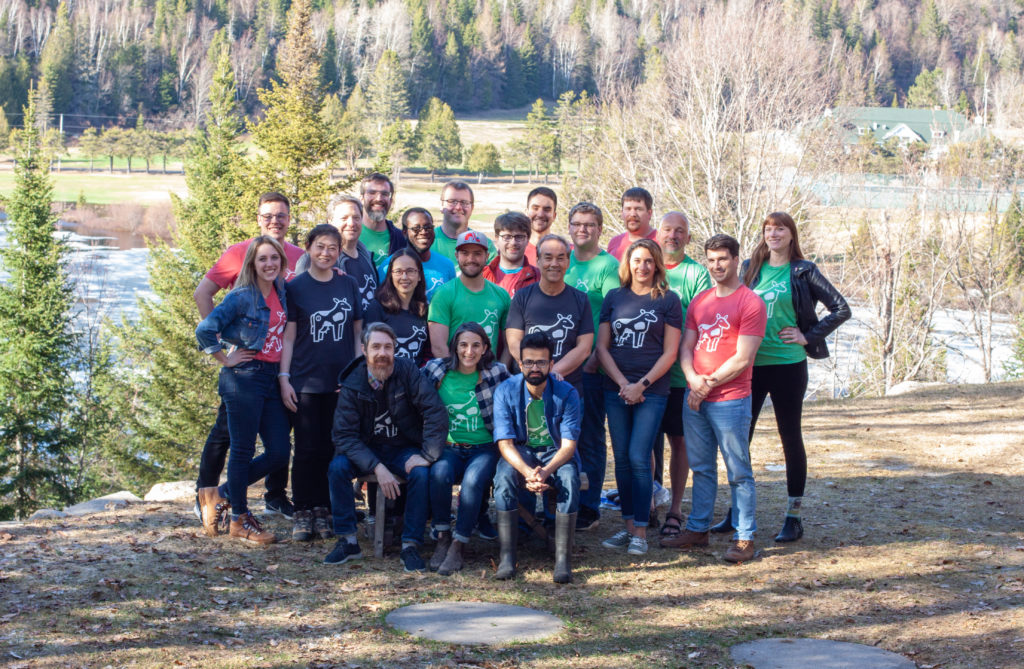 "What Shad taught me, that I would not have necessarily had the opportunity to learn elsewhere, is the absolute value and power behind diversity. At Shad you have cultural diversity, linguistic diversity and there's all other kinds of diversity that you can see in the program."
SomaDetect has more than 250 permanent sensors in farms across North America and is continuing to expand, helping farmers produce better milk.
"We're just focused on bringing the very best thing into the world that we can."