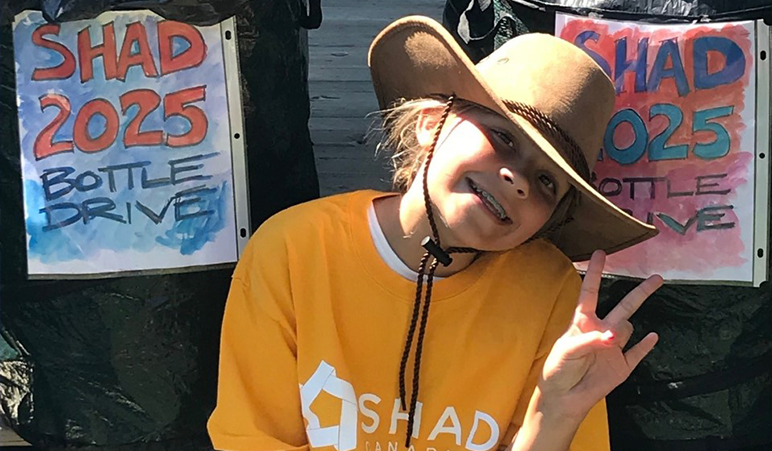 Aspiring youngster saves up for Shad 2025 with annual bottle drive
| August 1, 2019
Shad Stories
Categories:
For Sophie Loughran, Shad is like a second home.
She visited the Shad Saskatchewan campus for the first time in 2015, watching her mom lead business lectures and workshops. At a mere six years old, Sophie was immediately encouraged by everyone's willingness to learn and has been excited to join her mom for Shad summers ever since.
But Sophie doesn't just observe the program when she's there. She lives it—inspiring others through her annual recycling initiative that aims to reduce waste on campus.
This is the fifth year that she's asked Shads and faculty to put their recyclables into designated bins instead of regular garbage or recycling receptacles.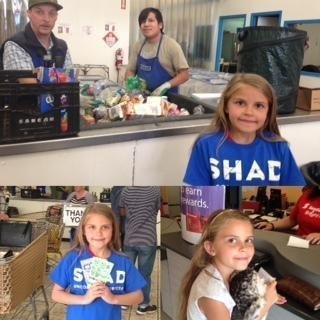 "Here we recycle bottles and we get money for the bottles. Whereas in other provinces that doesn't always happen," says Taunya Woods Richardson, Sophie's mom and founding partner at Epifany Financial Group. "We noticed that bottles were being left everywhere without the recognition that they were worth 10, 15, and 20 cents."
Sophie decided to take action.
At the beginning of each program, she meets the Saskatchewan Shads and explains how the province gives out refunds when containers are returned, which keeps more recyclables out of landfills.
"It can be plastics, cans, milk cartons, and juice boxes," says Sophie.
Since starting the initiative, Sophie has raised more than $1,000.
This year, she earned roughly $150 from the bottle drive and from recycling old clothes and toys for consignment.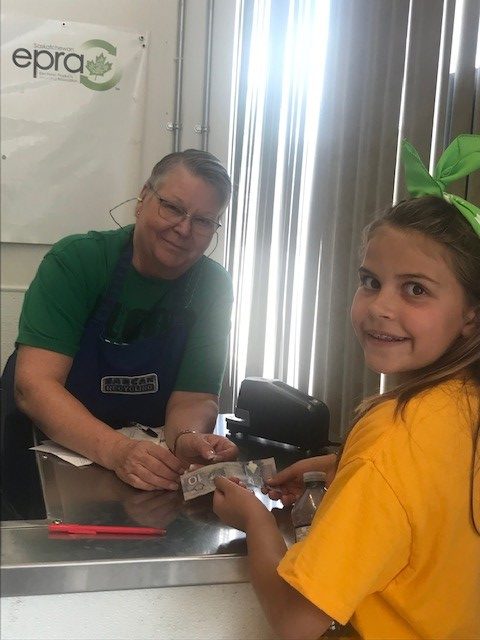 "I feel like it makes memories and it is helping," says Sophie. "I'm doing something."
She sets aside a quarter of the funds for her local SPCA, a cause that is close to her heart.
"I love animals," she says.
Pugs are her all-time favourite—for now at least.
"It's very, very special. As a mom, it's lovely to see these kids inspire her in terms of engineering and entrepreneurship," says Taunya. "Especially as a young woman too, that there's lots of other options for you in many other different disciplines."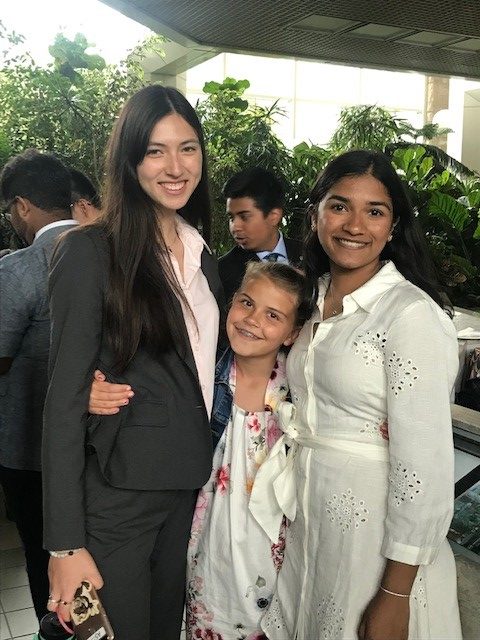 Sophie puts the remaining amount in an investment account that she hopes will help her attend Shad one day.
"Whenever I'm around Shads, I feel like I can learn a lot from them," says Sophie. "Sometimes I'll go to project time with them and I'll learn a whole bunch of new stuff. I think that's really cool and I want to be able to do that when I'm a little bit older."
But until then, Sophie will always be a welcome visitor at the Shad Saskatchewan campus.