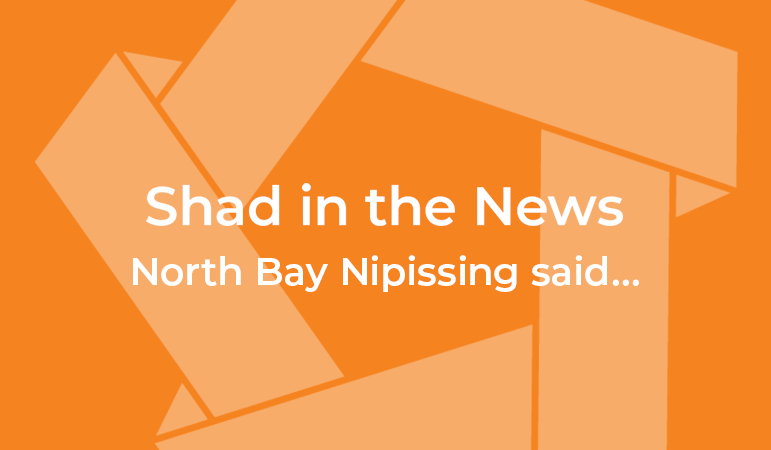 Almaguin students get chance to expand horizons
| July 5, 2021
In the News
Categories:
Alyssa Jolliffe and Megan Lee spending July learning at virtual campus
Two Almaguin Highlands Secondary Students will be taking part a highly-acclaimed summer enrichment program for well-rounded and academically successful secondary school students, according to a release from the Near North District School Board.
Alyssa Jolliffe and Megan Lee is spending this month learning at a virtual campus to expand their knowledge and skills in STEAM (science, technology, engineering, arts and math). This is offered through Shad month-long program for Grades 10 and 11 students.
Learning through lectures, workshops, projects and activities, students will learn and expand their STEAM knowledge, which introduces participants to a multidisciplinary approach.
"I am really interested in the sciences, and I know that Shad really explores different aspects of that. I'm also really excited to learn about engineering, art and math because it covers all the STEAM components," Lee said. "I'm just excited to try some different things that I wouldn't have otherwise been able to do."
To be accepted into the program, students must go through a rigorous application process, which goes in-depth into both the students' academics and extracurricular activities.