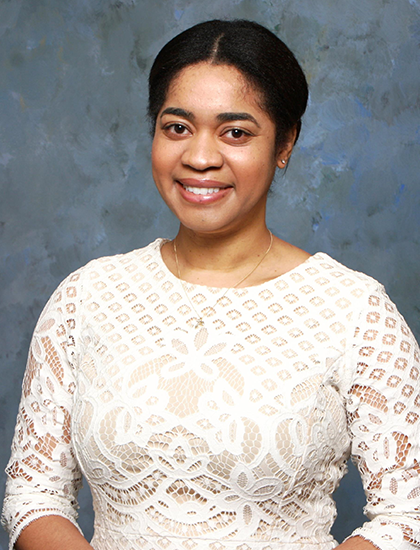 Michelle McFarlane
Equity, Diversity & Inclusion Manager
As Shad's Equity, Diversity & Inclusion Manager and a Shad 2003 alum, Michelle is passionate about extending the Shad experience to as many talented and curious youth from diverse backgrounds across Canada as possible. Michelle works to make Shad recruitment efforts across Canada are inclusive and accessible to underrepresented students in STEAM including Black youth, Indigenous youth, and youth with disabilities. 
Michelle believes that the diverse experiences and backgrounds of all students across Canada belong in the "boardroom" within STEAM careers for meaningful change to take place. She aspires to eliminate barriers to a career in STEAM, and to bring a sense of belonging among traditionally underrepresented students in STEAM.
Michelle graduated from McMaster University with a Bachelor of Health Science degree and from University of Toronto with a Master of Science degree. She has a background of medical training in the U.S., and equity, diversity, and inclusion advocacy experience within the field of Medicine with pre-medical students, medical trainees, and physicians. Outside the office, Michelle enjoys mentoring youth and travel.