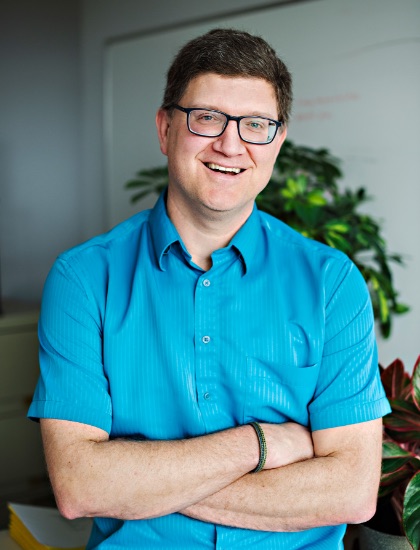 Kyle Blaney
Data Analyst & Salesforce Administrator
In his outreach role, Kyle visits all corners of Canada to spread awareness, meet with parents, educators, alumni and donors and encourage students to apply to Shad. As Shad's resident stats nerd, Kyle helps the team make decisions based on numerical evidence.
Kyle believes that young changemakers exist everywhere in Canada and all deserve to be aware of the opportunities at Shad. He attended Shad at Acadia University and knows its life-changing impact first-hand.
Kyle graduated from University of Waterloo with a Bachelor of Mathematics degree and spent 17 years in telecommunications as a software developer, build architect and best practices advocate. The role that inspires him the most is working with a new Shad cohort each July as a live-in faculty member. When away from Shad, Kyle is an inspirational speaker, avid birdwatcher, published nature photographer and contributor to citizen science projects such as eBird and iNaturalist.