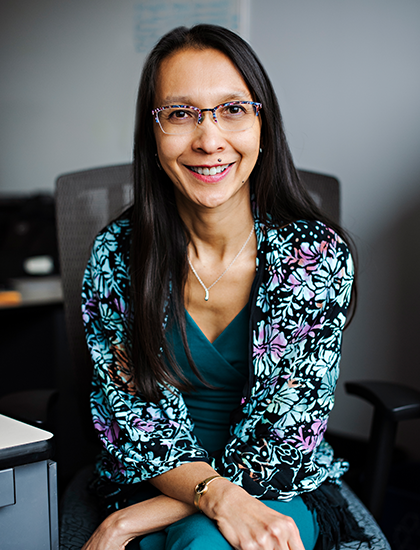 Amelia Yap
Office & Project Lead
As the Office and Project Lead, Amelia keeps the four functional areas at Shad on track, organized, and performing at exceptional levels. She brings a diverse skill set into Shad having worked in high tech, for a non-profit and in the field.
Amelia lives for the moment and is always open for experiences. With this mindset she inspires others to reach outside their comfort zone and loves how Shad challenges youth to explore and think outside the box.
While not in the office, Amelia spends her time on the sidelines of the soccer field with her knitting needles while supporting her kids. She also enjoys singing in the choir, dabbling in real estate and travelling, whenever the opportunity arises.