Archive | Summer/Fall 2021
A day @ Shad2021
Another successful year at Shad this summer! Curious what the online program was like from a participant perspective? We dropped in to visit a few Shads to give you an inside look.
---
Online learning meets hands-on learning
Texas Instruments delivered coding workshops at every campus this summer. And as an extra surprise, Shads received their very own TI calculator to continue their coding success or a mGstickC+ device to power future Internet of Things (IoT) innovations. A huge thank you to Texas Instruments and Ontario Ministry of Education for making this happen.
---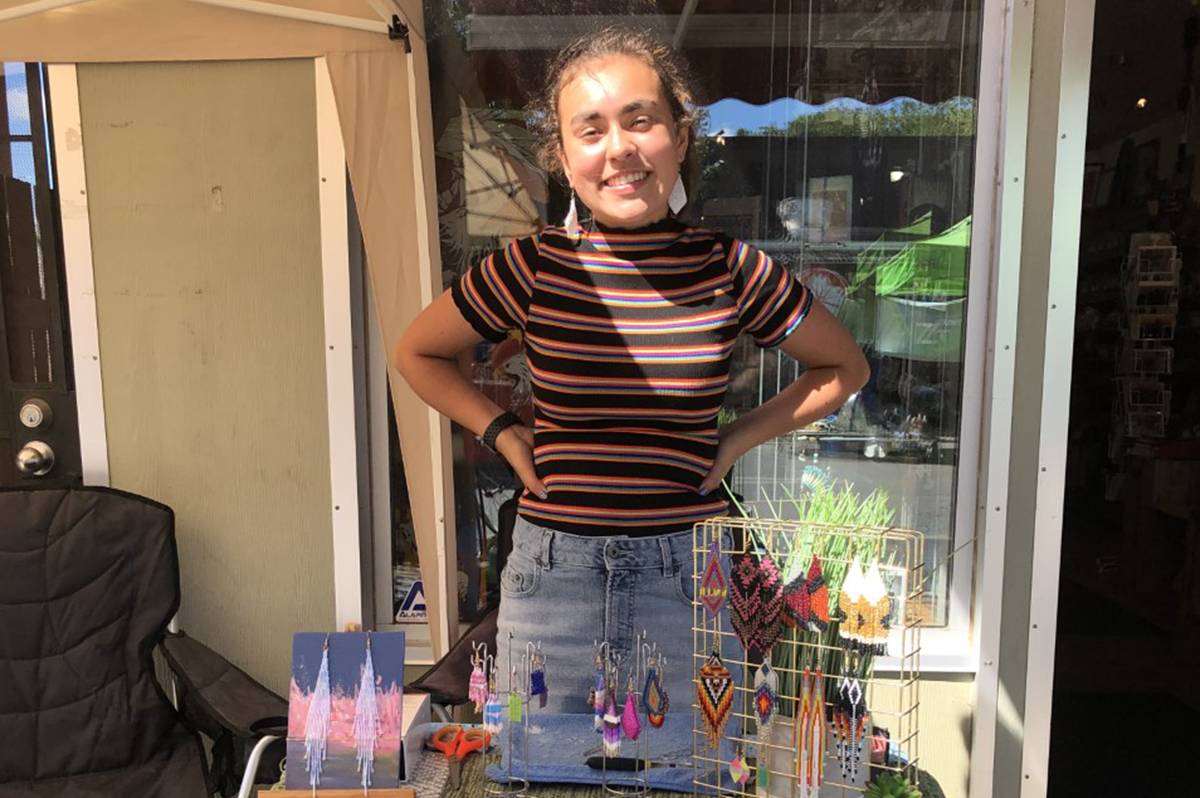 One bead at a time: Shad alum talks business, Indigenous culture, and connection
We caught up with Azaria, a Shad2021 alum, to learn about her beading business and how it connected her to a supportive community in Saskatchewan, her First Nations roots – and eventually to like-minded peers at Shad.
---
Social innovation at Shad
One of the most loved aspects of our program is the design challenge. Students work in teams to solve social issues with STEAM solutions and pitch their business ideas to a panel of judges. This year's challenge: How to treat water with more respect. Have a peek at three incredible solutions that students are proud to call their own.
---
A Shad parent shares her perspective
Shad is only possible thanks to the generosity of caring donors. Their compassion and commitment makes the Shad experience accessible and attainable for all youth, regardless of their circumstances. Many alumni and parents have recently donated – to pay their own experience forward, to celebrate their children's ongoing success, or to leave a legacy. If you'd like to help make the program possible for Shad youth in 2022 and beyond, donate now!
---
Shad News Roundup
---
Check out more issues!