Shad's Quarterly Newsletter
It was another summer to remember! More than 1300 students joined Shad's 21 campuses across the country, including our digital campus, this summer. Our social channels were flooded with images of self-discovery and community building as participants expanded their STEAM + E learning and found new pathways to post secondary.
Design Challenge: Inspiring Projects for Canadian Living Spaces
Shad's signature design challenge focused on improving accessibility, sustainability, and community in Canadian living spaces. With the support of mentors, the Shad teams produced hundreds of innovative solutions such as bricks made of recycled plastics for housing affordability, transformational picnic tables, and apps that help restore independence for the visually impaired. #ChangemakerChallenge
Texas Instruments: Shads' Creative Coding Adventures
Two program options, one amazing experience:
Applications are OPEN! Shad is running two programs in 2024 — our in-person ShadOnCampus at 21 campus locations and our digital campus ShadAnywhere. Shad programs empower Grade 10 and 11 students to collaborate with peers on university campuses, develop #STEAM4Good skills, and make a meaningful impact on their communities.
Our recruitment team is inspiring students to apply to Shad with school presentations. Contact Alvina to set one up at your school.
Empowering the Next Generation of leaders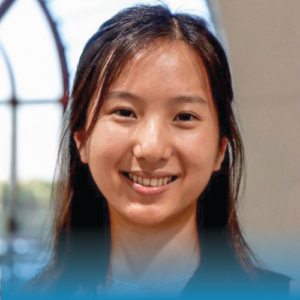 Empowering Change Through STEAM
Katelyn Wu, a Shad alum, turned her fascination with science into an award-winning project. She designed an affordable and open-source Braille education tool, winning top honors at science fairs, including the Canada-Wide Science Fair. Her story underscores the real-world impact of STEAM education and innovation.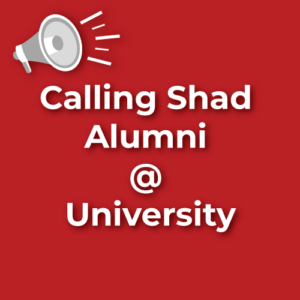 We need your help!
Shad is piloting a new initiative – University Campus Clubs – and we need your help! If you are a Shad alumni currently attending university we need to know what program you are in, where you are studying and when you will graduate to help us build this initiative. Email Debbie with your details for a chance to win an Amazon giftcard. 
Building a Brighter Future Together
Tyrin is a member of Saulteaux First Nation and a Shad2023 alum. Tyrin spent his summer at Shad's Ontario Tech campus where he explored his gift for science and built his community changemaker capabilities.
Shad works side-by-side with partners like Pathways To Education to support the dreams of youth. Tyrin was introduced to Shad through his Pathways connection. Attending Shad is one step in the pathway to post secondary.
Thanks to donor generosity, students are supported with the financial help they need to take their place at Shad. Donate today to inspire the next generation of leaders and innovators. Your caring makes the difference.