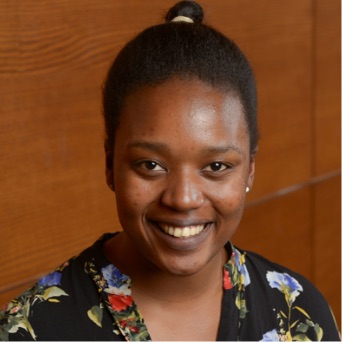 Marylise Habiyambere
LORAN 2018 | SHAD FELLOW 2017
Saint John High School
Saint John, NB
Born in Rwanda, Habiyambere's family left the country when she was very young to escape the war. They spent some time in Congo before moving to Ghana where they lived in a refugee camp for several years. In hopes of pursuing a better life, Habiyambere and her family arrived in Canada in 2008 when she was in middle school and says she didn't always feel welcome and sometimes even felt discriminated against because of the colour of her skin.
"I hope that my story can inspire others to find strength in their adversity."
Habiyambere whose biggest passion is youth empowerment is a published writer and poet. As president of a feminist club at her school, she started an initiative to address and tackle the issue of child poverty rates in Saint John. Habiyambere also created a Black History Month video for her school to celebrate historical black figures.
She says when she was interviewed for the Loran Award, she spoke about her SHAD experience last summer at UBC and how it challenged her to think about issues in new ways. She learned failure is part of the process and part of growing.
"We need more programs like SHAD that challenge youth to be global thinkers and problem solvers to tackle some of the world's biggest problems regardless of their circumstances…It was great to meet Program Directors and staff at SHAD who believe in the magic of youth."
Habiyambere wants to be a neurosurgeon and study cognitive science thanks in part to her experience volunteering in a nursing home and seeing patients with dementia and Alzheimer's. She also has an autistic brother.
The Loran Award is a scholarship given by the Loran Scholars Foundation which works to identify and support young people who have the integrity and courage to make difficult decisions, the perseverance to work towards long-term goals, the curiosity to better understand the world around them and the drive to make positive change in their communities. The Loran Award is not a reward for past achievements, but an investment in a young person's potential future path of high impact.