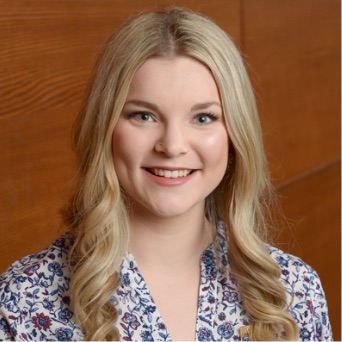 Jessica Telizyn
LORAN 2018 | SHAD FELLOW 2016
North Peace Secondary School
Fort St. John, BC
Q: How did you feel when you received the news?
A: I was sitting in Toronto Pearson International Airport on a delayed flight and I was bored. Then Loran called and it was a brief conversation. I immediately called my mom and she was so excited she screamed and cried when I told her.
Q: How significant is it for you personally to become a Loran Scholar?
A: Being a Loran Scholar is going to play a huge role in my future mostly because of the financial freedom it gives me to explore my interests. The Loran Award is about having the freedom to expose and challenge yourself within the world. I'm super excited to join the Loran network
Q: How has the SHAD community affected you?
A: I'm really excited to be a part of the SHAD community. SHAD was one of the best times in my life. I send Christmas cards to my friends each year and we attend each other's graduations across Canada. Having access to the SHAD network is a big advantage.
Q: How do you handle balancing all of this?
A: In the past I've ran two social justice clubs, participated at high level in speed skating and working 35 hours each week. You make time for the things you make time for. I always find time for my Loran friends and SHAD friends.
Q: What are you hoping to do?  Do you have a long term goal in mind in terms of the kind of change you'd like to make or be part of? Something in particular that made you perhaps stand out to the selection committee?
A: My biggest goal is being an innovative and creative community leader. I plan to attend Dalhousie University in September to double major in Neuroscience and business. After that I want to attend medical school to become a surgeon. I eventually want to go back and work in rural Canadian communities. Being from a rural and remote community, I have seen that there is a shortage of doctors, a real crisis. I have been inspired to do something about it.
Q: If applicable, how much of a role did being a SHAD Fellow have in your selection to be a Loran Scholar?  Did being a SHAD Fellow come up in your application or in your interview?
A: I mentioned SHAD in my application for the Loran Award. SHAD even played a big role in my answers during my interview for the scholarship. SHAD was an eye-opener; I suddenly wasn't the best. I had a "holy moly" moment and that was one of the best things I could have had. And on top of that it was the learning experiences that exposed me to new career paths and helped me see my real strengths. I gained a taste for entrepreneurship that I never had before. I know my exposure to STEM and business will be extremely beneficial no matter where I go in life. 
Q: What was your biggest takeaway from SHAD?
A: The realization that there are endless opportunities for you to create your own path.
Q: SHAD now has 88 Loran scholars…What does that say to you and what should it say to others about the value of SHAD?
A: What I learned at SHAD played a role in my development, which led to me becoming a Loran Scholar.