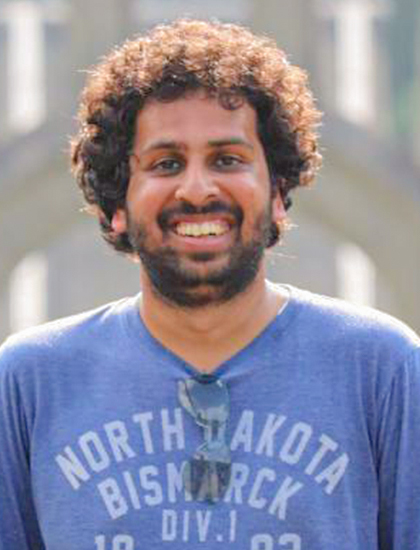 Vigneshwaran Krishnamurthy
Recruiter
Vignesh, an enthusiastic recruiter with Shad Canada, is on a mission to inspire and guide young minds toward transformative experiences. Holding a PhD in astronomy from the Tokyo Institute of Technology, Japan, Vignesh brings his extensive knowledge of the cosmos to connect with high school students across Canada. He further enriches his background with a Masters in Aerospace Engineering from the prestigious Indian Institute of Technology Kanpur, where he graduated with the President's gold medal, showcasing his commitment to excellence.
As an accomplished Astronomer and Aerospace Engineer at McGill University's Trottier Space Institute, he introduces students to the exceptional opportunities Shad offers through engaging presentations and workshops. Beyond his role, Vignesh is a devoted collector of fossils and meteorites, showcasing his curiosity for history and the cosmos.
Additionally, he has penned a novel titled 'The Forest Whisperings,' reflecting his creative talents. Outside of his passion for education and exploration, Vignesh finds joy in hiking and traveling, constantly seeking new horizons. His commitment to empowering the next generation is further evident through his involvement in public science outreach and various teaching endeavors. Join Shad in discovering the universe's wonders, igniting young minds, and exploring the realms of imagination with Vignesh.