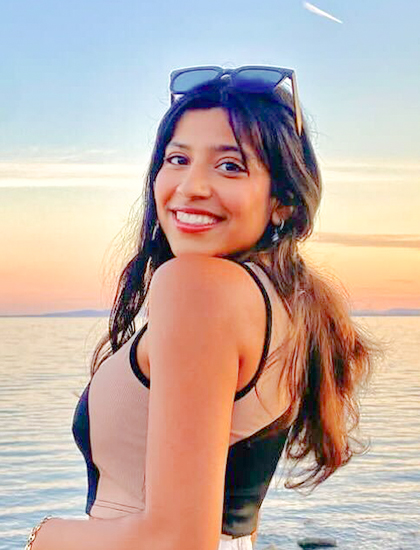 Stuti Sharma
Recruiter
As a Shad Recruiter, Stuti is excited to connect young and curious students with a transformative experience, and nurture their ingenuity. She is working to educate high school students across the lower mainland about this STEAM program. Part of the 2020 Shad cohort, she recognizes the intellectual strength and creativity that Shad instils in the students for a lifetime.
Stuti is especially grateful for the community of like-minded change makers that the program fosters — like having a second family spread throughout the country.
Previously having worked in the ed-tech sector, Stuti has experience in management as well as software development. Currently, she is pursuing an undergraduate degree in mathematics from the University of British Columbia. In her spare time, she can be found animating, playing her flute, or spending time with one of her many plants.