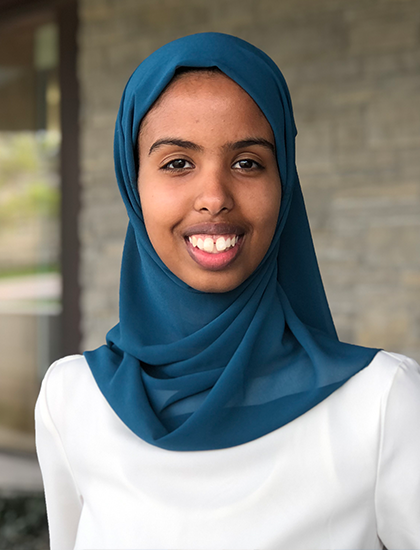 Shukri Matan
Program Designer
In her role as Program Designer, Shukri works with the Shad National team to support the design and creation of exciting programming.
Shukri started her journey with Shad as the Program Experience Manager at Shad Western. She is currently a dual-degree master's student at Ivey Business School, studying Business & Resource Economics. As part of the program, Shukri has had the opportunity to study abroad in Norway. Western University holds many fond memories for Shukri as she began her undergraduate journey there. She has been invovled in undergraduate and master's level research within biology and economics.
Every year, Shukri is inspired by the Shads' curiosity and energy for learning. She believes in designing the best possible Shad experience for all youth across Canada. In her free time, you can find Shukri exploring nature with friends and family, sharpening her photography skills, and playing ultimate frisbee.