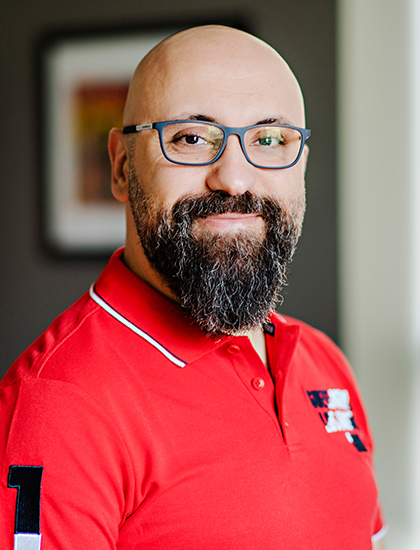 Mohamad Ayasso
Creative Marketing Lead
As Shad's Creative Marketing Lead, Mohamad is responsible for developing and implementing design solutions that support Shad's marketing strategies. From concept to completion, Mohamad's natural eye for crisp designs and creative ideas help the Shad brand truly come to life.
Even with a growing alumni network, the Shad experience is unique and special to those who actually get to live it. Mohamad loves being able to capture the energy of the program through his designs, and wants to encourage more high school students to see themselves as changemakers at Shad.
Prior to joining the team, Mohamad spent 14 years in the marketing and public relations sector in roles that required competent supervision, professional design, branding, and detail-oriented logistical coordination. Outside of work, you can find Mohamad exploring trails and parks with his family, mastering new artistic and design techniques, and learning new languages.