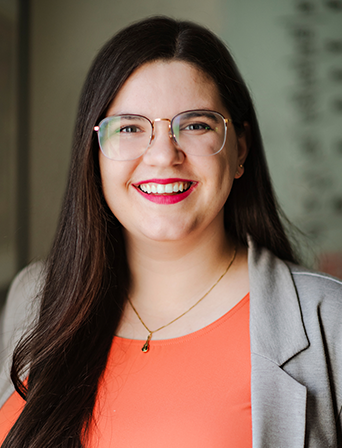 Miranda Carlson-Strain
Manager, National Program Operations
In her role as Manager, National Program Operations, Miranda works to support the adaptation of Shad's summer program to reach more youth in alternative settings.
Prior to Shad, Miranda spent several years working in Engineering Outreach and Recruitment, creating and delivering STEAM programs and professional development workshops for students and teachers from grades K-12, with a focus on underrepresented students in STEAM.
With an M.A. in Anthropology from Memorial University and a B.Arts.Sc. from McMaster University Miranda believes deeply in diversity and interdisciplinary learning. Before that, she explored her passion for learning as a Shad participant and Program Assistant and hopes to bring the Shad experience to students who have not been able to access it before.
Outside of the office, Miranda enjoys baking the occasional cookie, hiking in provincial parks, and playing guitar.