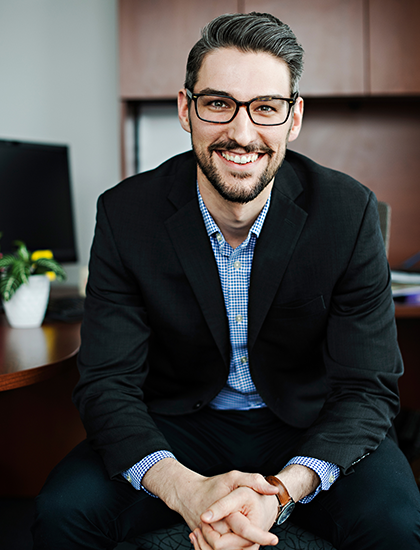 Matthew Rae
Director, University Relations
As someone who thrives at bringing people together, Matthew oversees Shad's expanding university partnerships. Working with the CEO and VP of National Programs, Matthew is responsible for expanding the Shad program across the country, and on-going engagement with our valued university partners. 
For Matthew, Shad is about providing remarkable young people, no matter where they come from or their background, with an opportunity to gain the skills they need to thrive in a changing world.
Matthew has over a decade of professional experience in various strategic communication, stakeholder relations, and public affairs roles. He understands what it takes to build successful partnerships across industry, government, and non-profit sectors.
He holds a Bachelor of Arts (Honours) in Political Science and International Development from the University of Guelph, and a Masters of Advanced International Studies from the Diplomatic Academy of Vienna. In his spare time, Matthew enjoys travelling, spending time in the great outdoors, and volunteering.