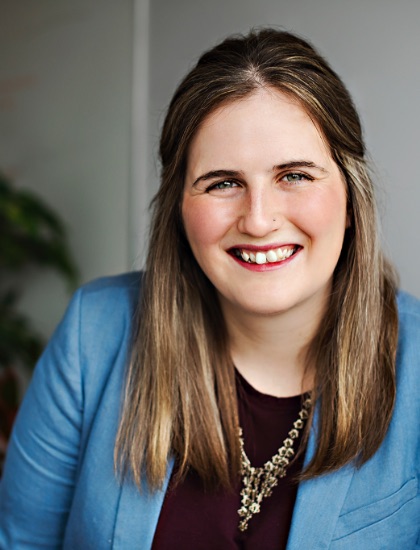 Kara McLean
Director, Strategic Initiatives
As resident strategy specialist, Kara takes on many of the forward-thinking ventures at Shad Canada. Working with CEO Tim, Kara is responsible for executing external affairs, expanding the Shad program across the country, and influencing innovative modernization of the organization as a whole.
Kara takes pride in helping shape an equitable and inclusive Shad program that enables passionate young people to become informed and empowered changemakers in their communities.
Kara brings nearly a decade worth of professional experience in strategic research, communications, and media relations — with a particular emphasis on public affairs and stakeholder relations. She is a politically-astute communicator who offers a successful record in tactical thinking and leadership. In her spare time, you will find Kara and her partner Carly at the dog park with their two furry "children" or giving back to her community by mentoring young people from under-represented groups about how to get involved in politics and make a difference in the world around them.