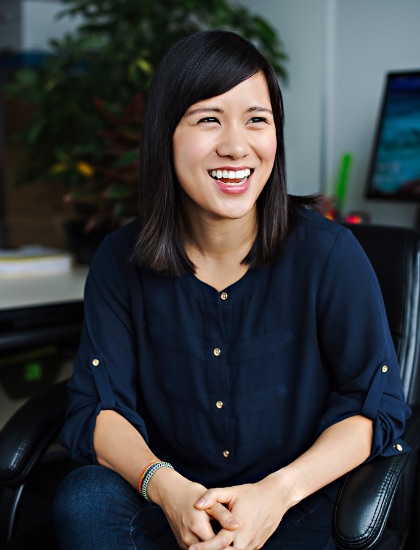 Jess Tang
Outreach Lead & Partnerships
Shad Program Director 
As Shad's nation-wide ambassador, Jess travels to as many communities as possible across Canada ensuring deserving students don't miss out on what she knows to be a life-changing program. Jess is a natural connector and is also responsible for building value-added partnerships with other youth-focused organizations to further Shad's impact and reach.
Every summer, you can find Jess as a Program Director at Shad where she comes alive from the energy and magic of seeing youth show-up courageously for themselves and for others to build an inclusive community. 
Jess is a proud Shad alumni and BComm graduate from UBC's Sauder School of Business. She is a passionate mentor, coach and friend who values lifelong learning and community building. Outside the office, you can find her playing guitar, at a CrossFit gym or coaching elite-level, high school athletes in the sport of wrestling where she strives to inspire her wrestlers to stay relentless in the pursuit of excellence on and off the mat.