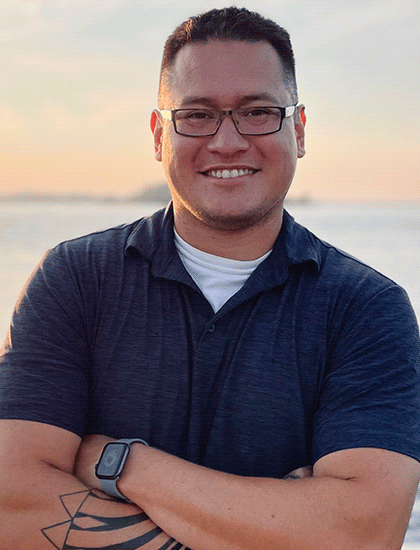 Hugh Burnam
Community Consultant
Hugh Burnam, Hode'nhyahä:dye', is Mohawk, Wolf Clan from the Onondaga Nation. As a Community Consultant with Shad Canada, Hugh works with educators, teachers, school leaders and Indigenous communities to provide Indigenous students access to Shad Canada's programs. Hugh works collaboratively to create an equitable programming for Indigenous populations, considering Indigenous nationhood, worldviews, and epistemologies.
Hugh is also a PhD Candidate in the Cultural Foundations of Education program at Syracuse University '23. Hugh has experience teaching at several schools, colleges, and universities. His Ph.D. dissertation is titled: Haudenosaunee Men and Masculinity in Higher Education: Perceptions, Reminders, and Responsibilities to Community, where he examines the experiences of Haudenosaunee men in higher education.
Hugh loves spending time with his family, especially his two sons, the inspiration for his work.