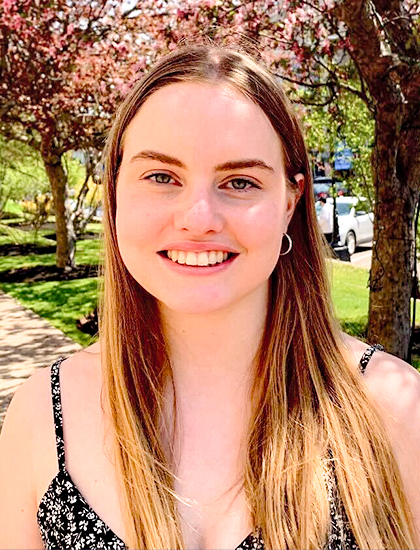 Emma Campanaro
Recruiter
As a recruiter for Shad Canada, Emma is passionate about spreading awareness of the program to high school students. Having worked as the Assistant Program Manager at Shad UPEI in 2022, she has seen firsthand the positive impact that Shad has on the lives of participants, and is excited to meet students interested in applying to the program.
Emma is thrilled to be involved with Shad in a new capacity and is inspired by the strong sense of community and creative environment that Shad fosters.
In August 2023, Emma completed her Master's in Romantic and Victorian English literature at the University of St Andrews in Scotland. Prior to this, she attended the University of Prince Edward Island where she graduated with an Honours degree in English and a minor in Spanish. In her spare time, Emma enjoys reading, swimming, and hiking with her two dogs, Lucky and Lola.