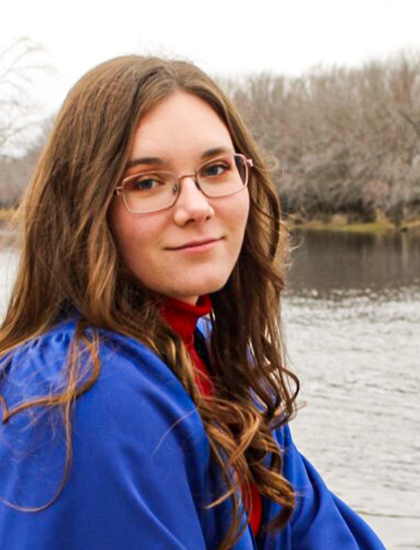 Abigail Purchase
Recruiter
Abigail, as a recruiter for Shad Canada, works to educate and encourage high school students to get involved with STEAM topics and programs. She is excited about igniting and fostering their creativity and passions through life changing experiences and forming a community of like minded people.
As a Shad alum herself, Abigail is grateful for the information and guidance she obtained during the program as well as the vast and supportive alumni network she is a part of.
Prior to her position as a Shad Canada recruiter, she worked as a program assistant for the Mount Allison University Shad program this July. Abigail is currently in her third year of a Honours in Biochemistry degree at the University of New Brunswick and plans on attending medical school after her graduation. She is also a Governor General's Academic Medal recipient and is currently working with Horizon Health Network to improve the experiences of patients in her home province of New Brunswick.
When Abigail is not busy with school or work she enjoys music, reading, art, and museums of any kind! She loves to spend time travelling around the east coast with her friends and also enjoys the company of her black lab named Piper!